This post contains affiliate links, which earn revenue for this site at no extra cost to you. See my disclosure policy here.
1. I listed a whole bunch of books on eBay.
I decluttered two bookshelves, which left me with a big pile of books to get rid of.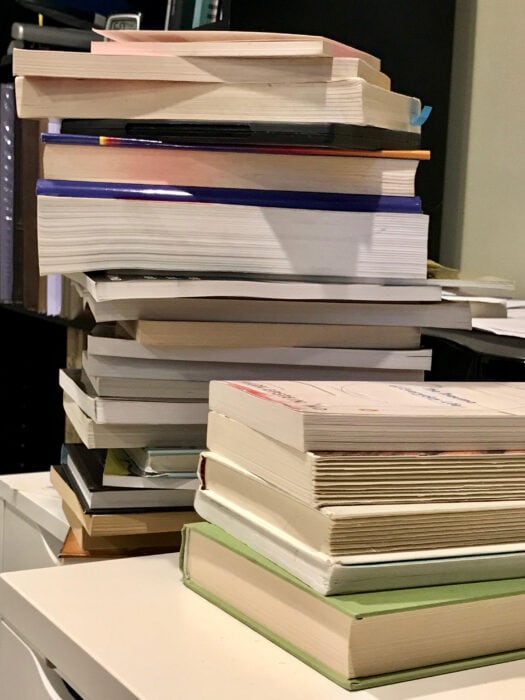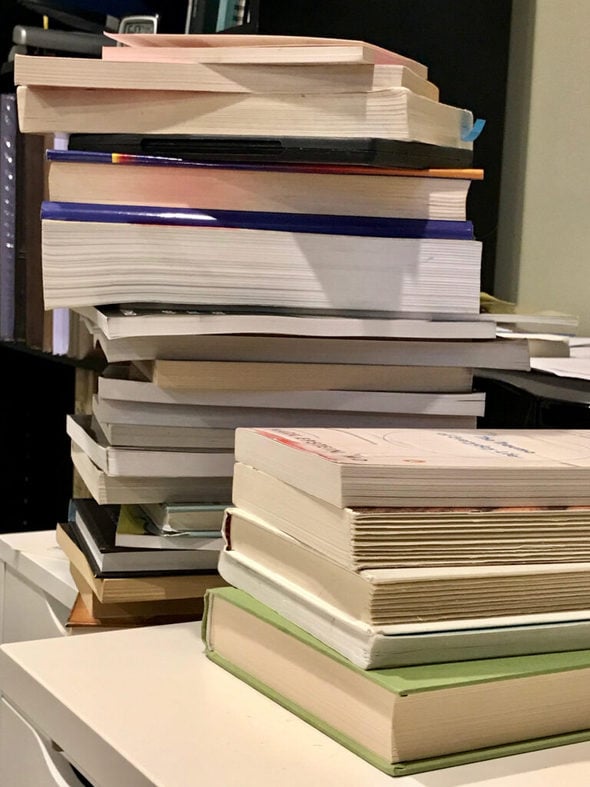 I listed about half of them yesterday, and I'll do the other half today.
I do not love listing things (packing and shipping doesn't bother me, though!) so I am giving myself big pats on the back for this.
(I do sometimes sell books on Amazon too, but only if they are pretty valuable. Amazon's fees eat through any small listing profit awfully fast.)
2. I'm watching an auction for teacher's guides.
I realized that for one of our 2019/2020 subjects, I don't have teacher's guides. Whoops.
They're kind of expensive, so I am watching an eBay auction that ends on Sunday. Hopefully I'll manage to snag this set, which is a really good deal.
3. We ate no fast food on our road trip to Ohio.
I bought snacks and drinks at Aldi before we headed out there.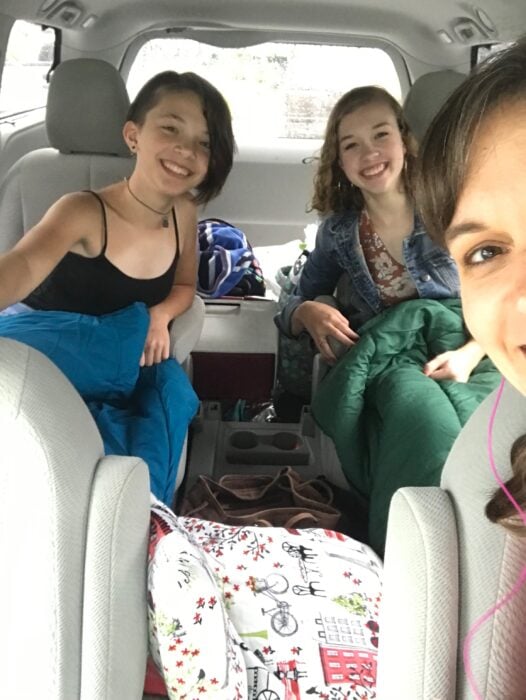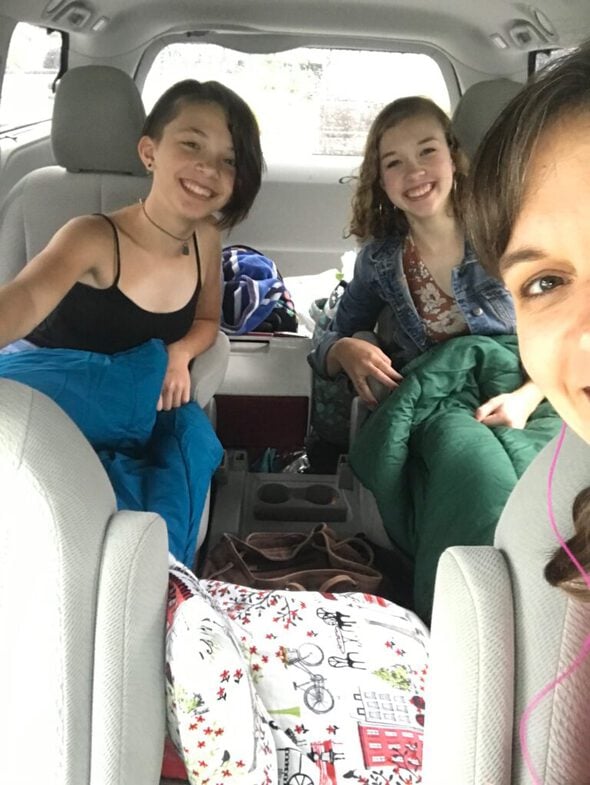 And before we left Ohio for home, we stopped at the Ohio Aldi for a restock. 😉
This was not necessarily healthier (though I did pack tomatoes, cheese, carrots, and grapes along with the chips and Capri Suns), but it does end up being cheaper.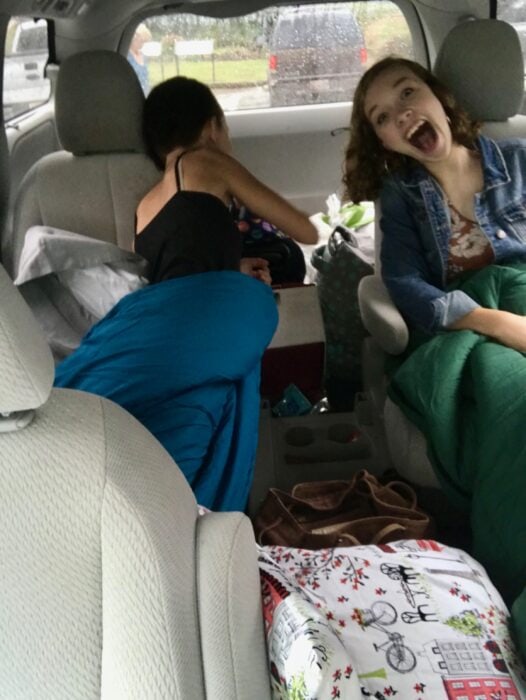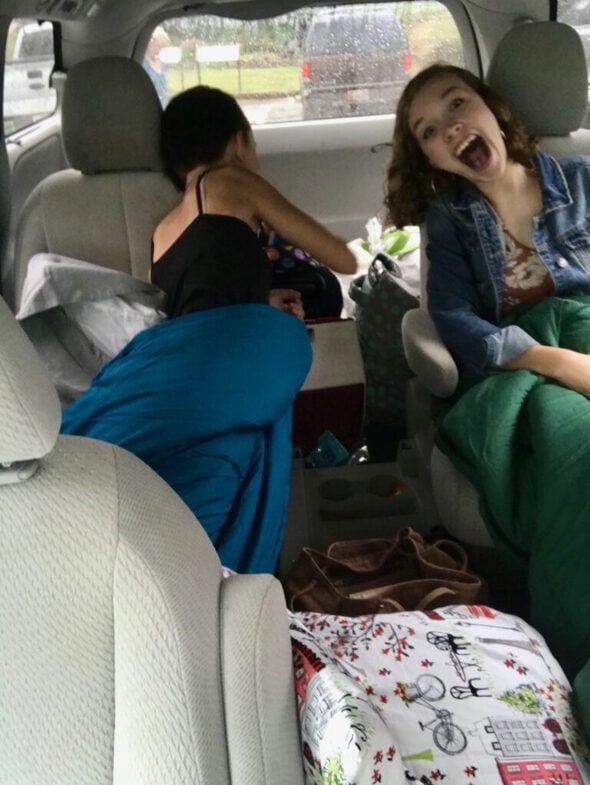 4. I downloaded an audio book Mr. FG was going to buy anyway.
I knew he was planning to download Cal Newport's Deep Work next, so I decided, what the heck, I'll choose that as a book to listen to on the drive to Ohio.
That way, I had some entertainment while driving, and we have the book in our library for when Mr. FG finishes his current audio book.
(For the trip home, I downloaded another book by Newport, Digital Minimalism, which I actually liked a little bit better. But I'll add more about that when I update my 2019 reads list.)
5. We ate at home after our road trip.
The girls and I got home around 6:45, and Mr. FG got home from work slightly after that. It would have been quite tempting to go get food somewhere since no one had been home to cook.
But instead, Sonia had the idea to pick up a few frozen pizzas and bake those, so we were saved from takeout.
Yay, Sonia!
What frugal things have you been up to lately? Share in the comments!