1. I got two pairs of Yurbuds on eBay
I bought a pair of pink earbuds from eBay some years ago. I've mentioned before that I have very small ear canals, which makes most earbuds painfully large.
Yurbuds used to make earbuds that actually fit comfortably in my ears, but they got bought out by JBL a while back, and the new earbuds they make are not quite as comfy.
Anyway…Shelley bit my earbuds several years ago, and the damage was light enough that I was just able to wrap the earbuds with some insulated tape and call it good.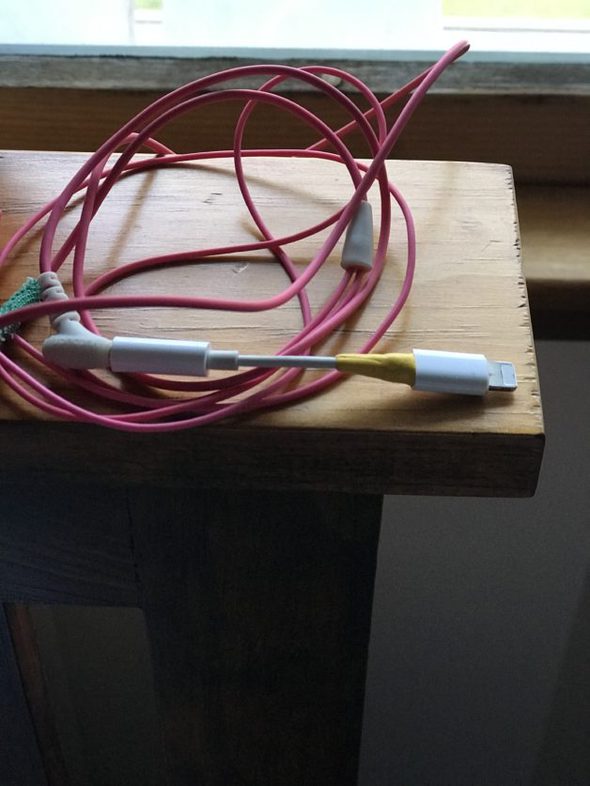 But now, many miles later (I usually wear these while walking!), the cable well and truly split.
I hopped onto eBay to find someone selling the old style of Yurbuds, and I added a few listings to my Watched list. The next day, I got an offer from one of the sellers, which made the price only $8.
YES.
I decided to go ahead and buy two pairs (no extra shipping cost for that) so that I have a backup pair for when these ones give up the ghost.
(or for when a certain cat eats them.)
Want to know something funny? As I was writing this post, I was reminded that Shelley also destroyed my first pair of Yurbuds, and that damage was fatal to that pair immediately.
2. I bought four boxes of shredded wheat
I don't eat a lot of cereal, but occasionally on a rushed morning, I will eat a bowl of plain shredded wheat topped with berries.
Soo, I like to keep a box around.
Aldi used to carry plain shredded wheat, but they stopped a while back.
So I bought it at Lidl, and for a while, it was a decent price.
But last time I was in, a regular-size box of plain shredded wheat was over $4! For the store brand!
That's kinda surprising.
Even more surprising: Safeway had a special where if you bought four boxes of their store-brand plain shredded wheat, they were only $1.99 apiece.
I do not generally expect Safeway to beat a Lidl price, but here we are.
3. I saved some bread odds and ends
I had a couple of bagels, two partial packages of buns, and a partial loaf of bread that were all getting a little dry.
So, I cut them up into cubes and divided them between two glass pans. I froze one pan for future use, and I used the second pan to make a quarter batch of the Pioneer Woman's baked French toast.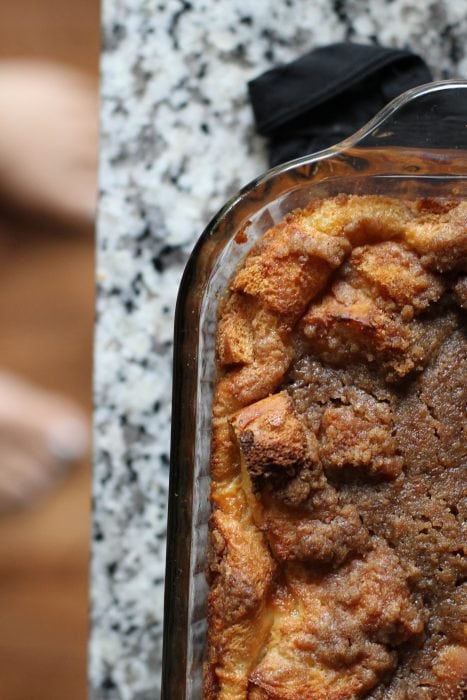 I'm definitely in my downsize-the-recipes phase of life!
I'll defrost the other pan of cubes in the future to make a second pan of baked French toast for Zoe and me.
4. I ordered a box of Dinnerly meals
I sat down last Friday to plan out the upcoming week, and once it was all mapped out, I felt rather overwhelmed.
For one thing, I have 22 chapters of reading assigned.
I'm a fast reader, but GEEZ that is going to take a long time. Also, the getting-unmarried process is very time-consuming at the moment.
But I remembered that Dinnerly had sent me a 40% off offer since it's been a long time since I got a box from them, and I thought, "Hmmm, this might be a good time to use that."
The box was something like $36 plus shipping, which is certainly more expensive than me cooking from scratch.
But it is not more expensive than getting takeout all week. And it's gonna take some mental load off of me, so I will count it as a win.
5. I…
made a batch of this granola
made a bottle of this simple vinaigrette
got a free pound of butter through my Safeway app
used the back of saved paper (it's got printing on the other side) for my math practice
Your turn! What frugal things have you been up to?
P.S. An embarrassing note about the granola: I JUST realized on Saturday that this whole time, the oats measurement has been wrong! I use 5 cups of rolled oats, not 3 cups, and I do not know how in the world I typed 3 and haven't noticed it all this time.
No wonder some of you said, "Man, this granola is awfully sweet!" Ha. I corrected it now, but I did want to acknowledge it here so you all know!