A lot of weeks when I sit down to write my Five Frugal Things post, I have a good idea of what I'm gonna include.
But this last week has been a doozy (I feel like I am saying that a lot lately…) and so I'm sitting here with no plan.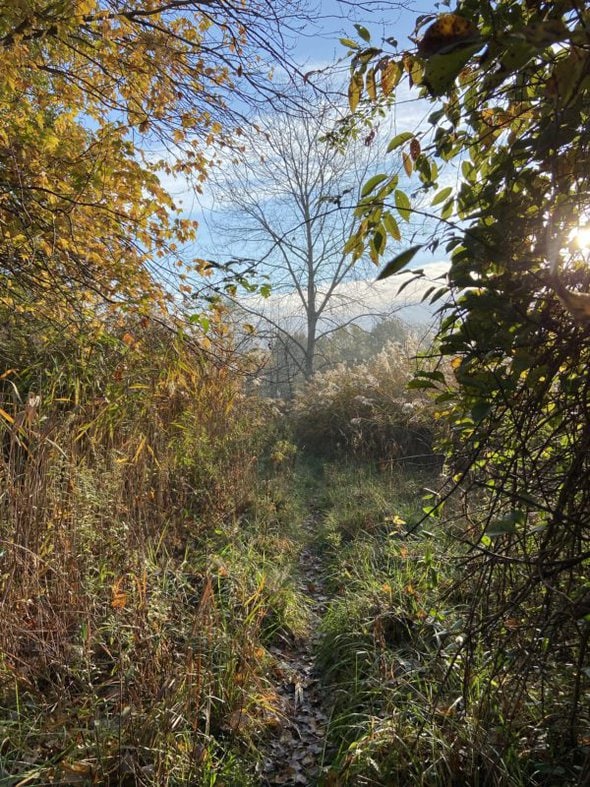 This FFT fare might be not-too-exciting. But let's see what I can come up with!
1. I made chicken broth from two rotisserie chicken carcasses
I had two chicken's worth of bones in my chest freezer, and on Sunday I took them out and made a little batch of chicken broth.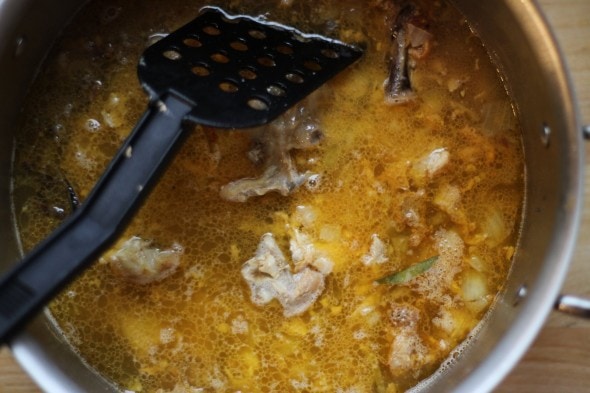 This is the method I always use (and it IS more of a method than a recipe! I don't usually measure anything for my broth.)
2. I used the chicken broth to make a pot of soup
I had some aging celery in my veggie drawer, so this was perfect! I used the broth I'd made on Sunday, all the celery, plus some carrots (and of course, some chicken and noodles).
Did I add cream to my bowl?
Yup. I may never eat a cream-less chicken noodle soup again!
3. I walked to school yesterday
And back home again, obviously. Ha.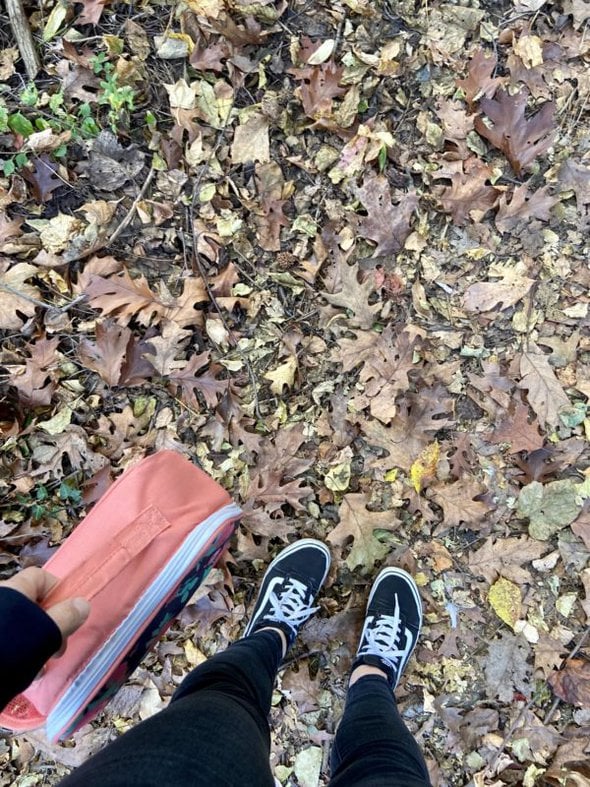 This is not impressively frugal because, well, any destination that is walkable is also not a far drive. I don't use that much gas making the five minute trip to college in my van!
It's really more of a win on the efficiency front; I get my exercise in while also hauling myself to school.
But hey, driving 0 miles is always cheaper than driving >0 miles.
4. I packed my lunch
Yesterday, I packed my lunch, as I usually do.
I carried it in an old insulated lunch bag that one of my kids used to use.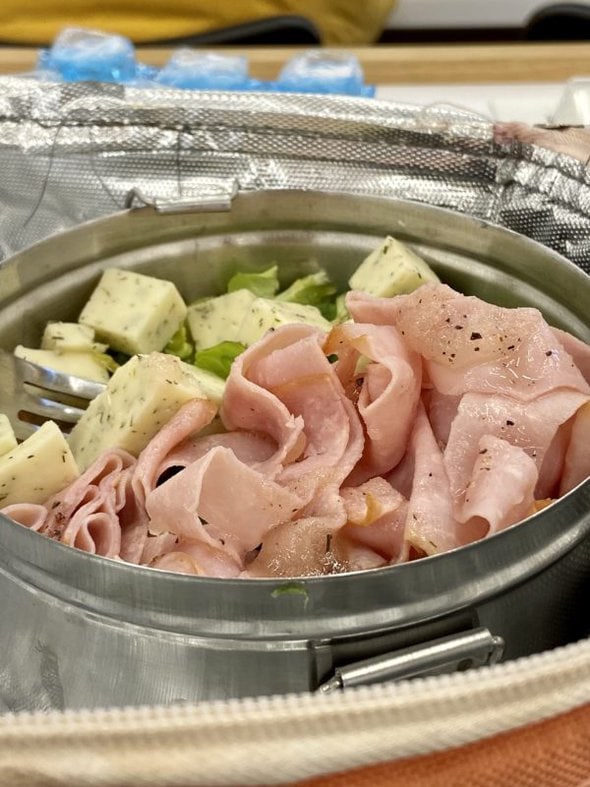 And I packed everything in reusable containers, including the stainless steel tiffin-style container I got at Goodwill ages ago.
5. I made a batch of yogurt on Sunday
You might be wondering, "Why is Kristen making yogurt and broth while she's so busy with school?"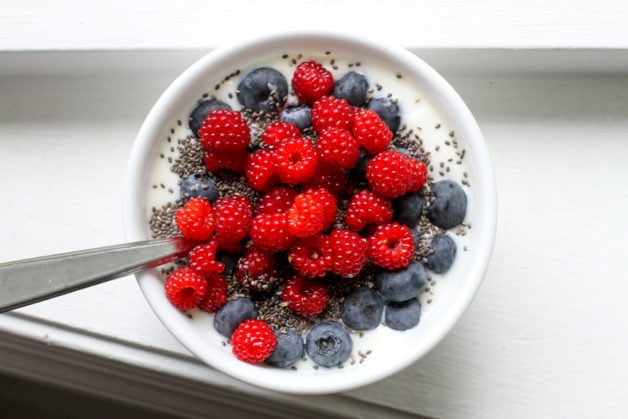 Well, some of my schoolwork (the reading) can be done through my earbuds. And that means I can do some little kitchen tasks while learning nursing concepts.
Also: yogurt and broth require very little hands-on time; they just require a lengthy cooking/incubating time.
Here's how I make yogurt without a yogurt maker or an instant pot.
_____________
Well. They might not be super exciting/creative, but I did make it to five things. 🙂
Your turn! What frugal things have you been up to lately?