Keep reading for more about the dinosaur!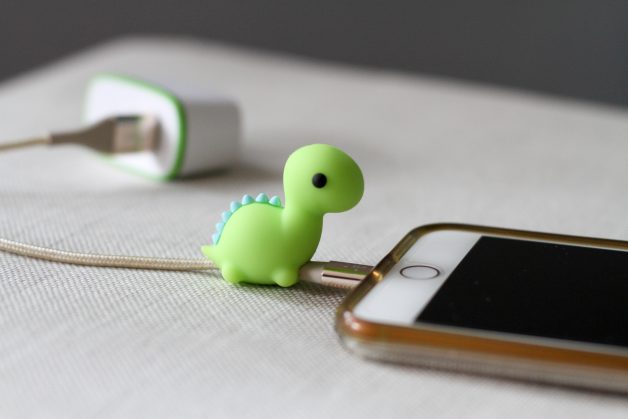 1. I had a use-it-up lunch
Which is nothing out of the ordinary; I often try to get rid of odds and ends when I eat lunch.
This particular day:
a Hungry Harvest carrot, sautéed in bacon grease with salt and pepper
a chicken sausage sliced and sautéed in the same pan
the last cornmeal roll, toasted and spread with cream cheese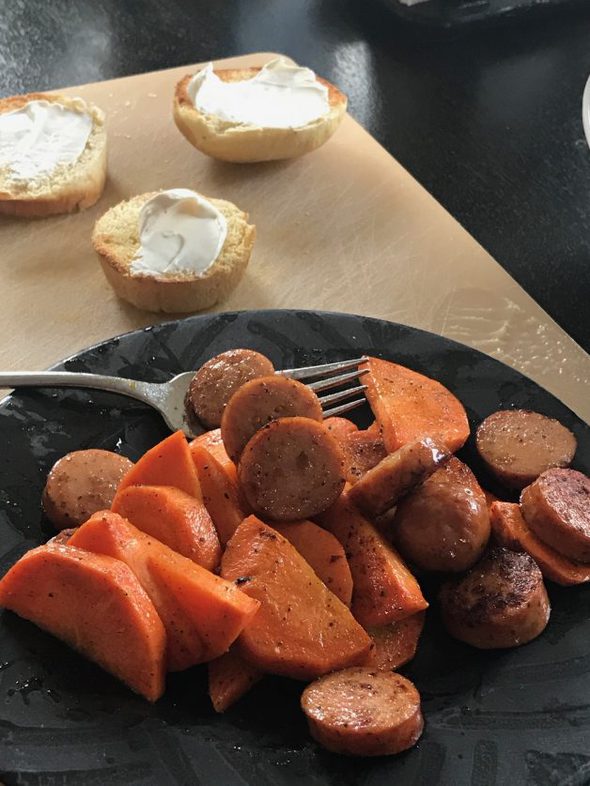 A lot of veggies can be made tasty with bacon grease, salt, and pepper in a cast iron pan. So good!
Also: a shout-out to toasters for their ability to make slightly dry bread delicious again.
2. I called Cigna to get a bill processed
I had submitted an out-of-network bill months ago, and it was stuck in processing. It finally got through the system, only to get kicked back for a lack of information.
Except, in June, they'd already approved and paid a bill of the exact same type with the exact same provider with the exact same type of receipt.
Sigh.
So I called, and the rep is resubmitting it; he says I should have a new Explanation of Benefits in five business days.
This bill is from July, so I am not exactly waiting with bated breath.
But, regardless of how long it takes, I will eventually get Cigna to pay this bill. I have oodles of perseverance left. 😉
3. I let Hungry Harvest know about a quality issue
Last week, my asparagus got moldy within 24 hours (unusual!). Hungry Harvest wants to know if this happens, so that they can adjust course in the future.
So, they have a form specifically for reporting on their site.
I filled it out, and I should get a credit for the funky asparagus in my next order.
4. I ordered some charging cable protectors
Zoe and I both needed new cables, and I added some cute cable protectors to the purchase.
I've never tried these before, but they are supposed to reinforce the spot that always breaks on chargers; the area where the cord meets the end that goes into the phone.
At less than $3/apiece, they will be worth every penny if they extend the life of a charging cable.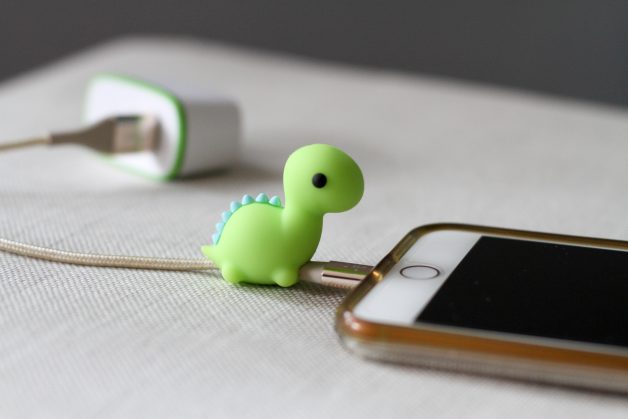 Also, they are extremely adorable.
(Note: I had a heck of a time getting the dino onto my braided cable. I had to use a screwdriver to pry it apart enough to squeeze the cable in. But now it's firmly on. I imagine it would be easier to get one onto a regular iPhone cable.)
5. I…
used WD-40 on multiple squeaky doors. Such a cheap and easy DIY fix!
used my fabric shaver (see the P.S. below) on a shirt, which was a clearance Eddie Bauer purchase some years ago
bought some grocery markdowns
Your turn! Share your frugal five in the comments.
P.S. People often ask me which fabric shaver I have. Mine is an Aldi special purchase, which means you can't just go out and grab one. It's basically exactly like this one, except the one at this link comes with replacement blades!