This first one is making me unreasonably happy. 😉
1. I spray-painted my mailbox flag
The mailbox here at my rental is past the flower of its youth, and the flag in particular was showing the mailbox's age.
I looked at it one day and thought, "Hmm, it would be sweet if I could paint that." and then I looked inside the mailbox and saw that the flag was just held on with a screw.
Oh yes.
Amazingly enough, I'd gotten an almost empty can of red spray paint in a bin of spray paint from the Buy Nothing group.
So serendipitous!
I cleaned the flag as best I could, gave it some coats of spray paint, plus a coat of clear gloss (also from the Buy Nothing bin), and reinstalled it.
The plastic was rather degraded, so the flag is not perfect even with paint.
But it's improved, which is what matters.
Before and after:
I love $0 projects. And I also love that I was able to use up the random almost-empty can of paint.
2. I picked some wild blackberries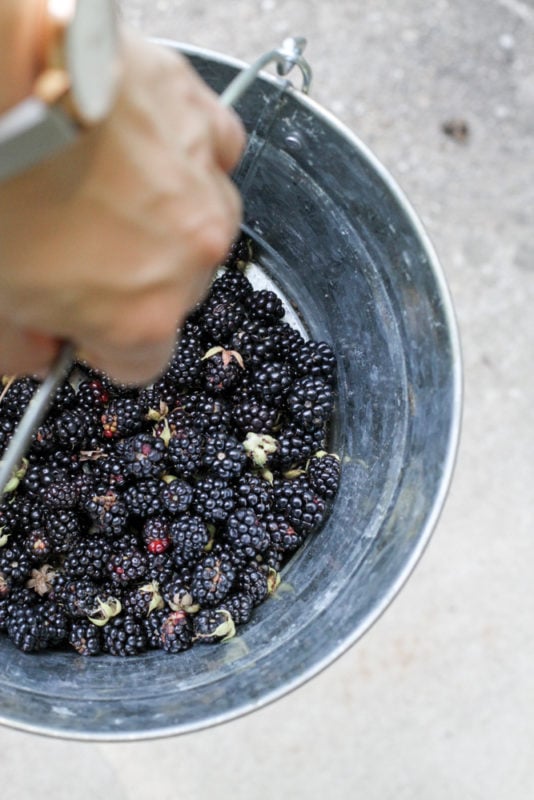 On my walk, I spied a patch of blackberries. So, later that day I walked back with a bucket and picked them (don't worry, they weren't on private property or anything!)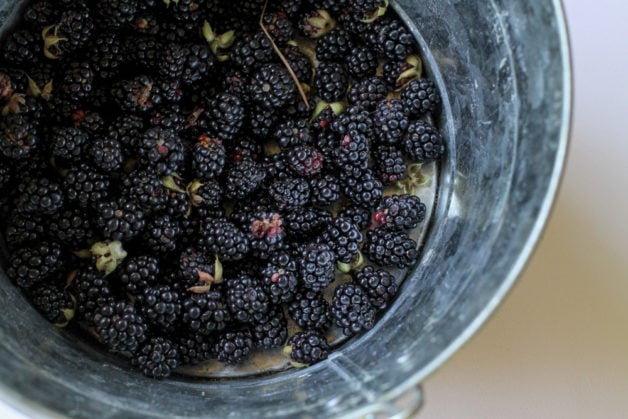 I did get a few scratches in the process, but I enjoyed the blackberries for several mornings on my bowl of cereal, so it was worth it.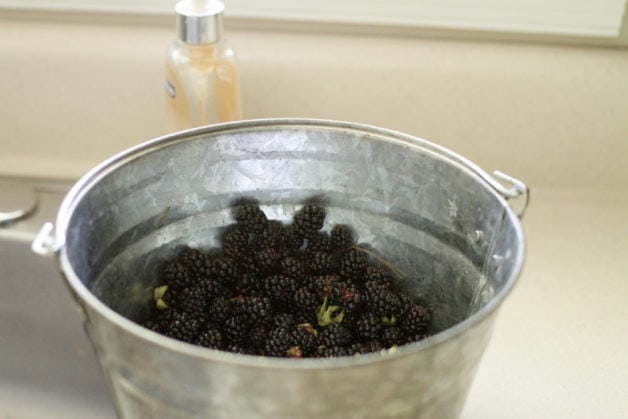 3. I listed SO many things on eBay
The other day, I tackled the job of organizing my office.
It was sort of a catch-all room when we moved here, so it definitely needed some organizational help.
In the process, I found a lot of books and other odds and ends that I wanted to sell. So, I made a big ol' batch of eBay listings.
And now I just have to patiently wait for it all to sell!
4. I did more furniture sanding and painting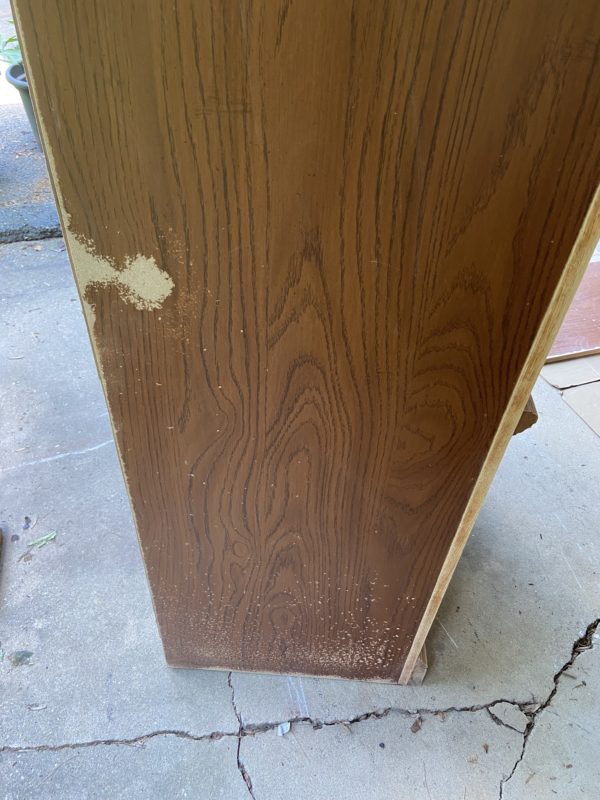 I'm close to finishing four more free-to-me pieces: a tall bookshelf, two shorter bookshelves, and a nightstand.
I might finish these all in the next day or two. And then my carport will get slightly less cluttered. 😉
(That is, as long as I don't pick up more free furniture.)
One of these days I will actually be able to park my car in the carport!
5. I helped Zoe get some CVS deals
She wanted a few beauty products (lashes and nail polish), so we chose some items that had ExtraBucks offers, and I let her use the ExtraBucks that were already in my app.
Her total was initially $26.68, after my ExtraBucks it was down to $11, and then I got another $8.22 in ExtraBucks in my app for next shopping trip.
I'm always happy to help my kids stretch their dollars. 🙂
Your turn! What frugal things have you been up to lately?