1. I got 10 pounds of free potatoes at Safeway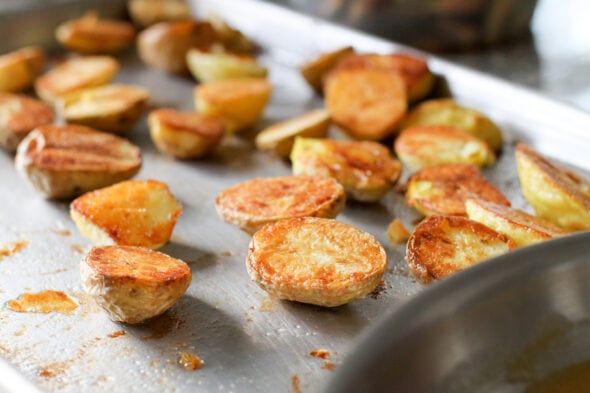 Let me get this out of the way first: Safeway is totally not a cheap grocery store to shop at. But sometimes I do go there if there are deals to be had, or if I'm desperate. (lol)
But I happened to open the Safeway app, and I noticed that they had an offer for a free 10 pound bag of Russet potatoes, with no other purchase requirements.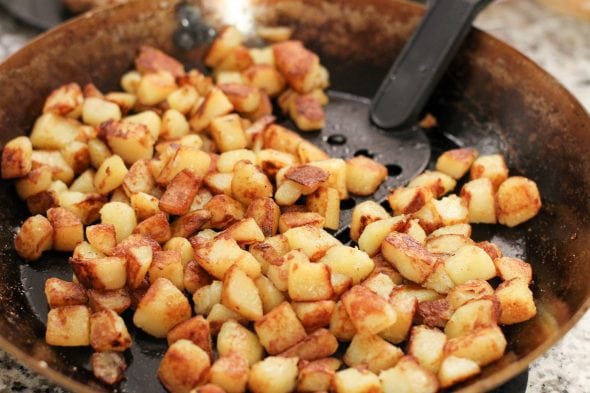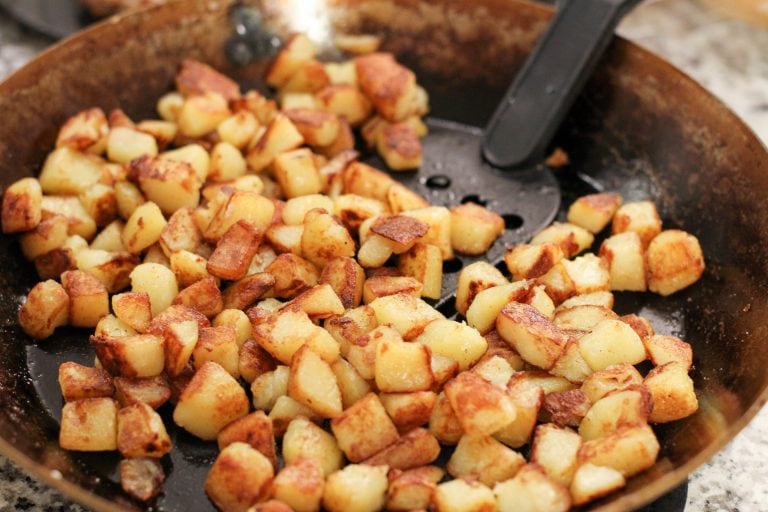 I had to make a quick stop at Safeway anyway for a few other things, so I made sure to grab the bag of potatoes.
So. We are about to be eating potatoes, potatoes, and more potatoes.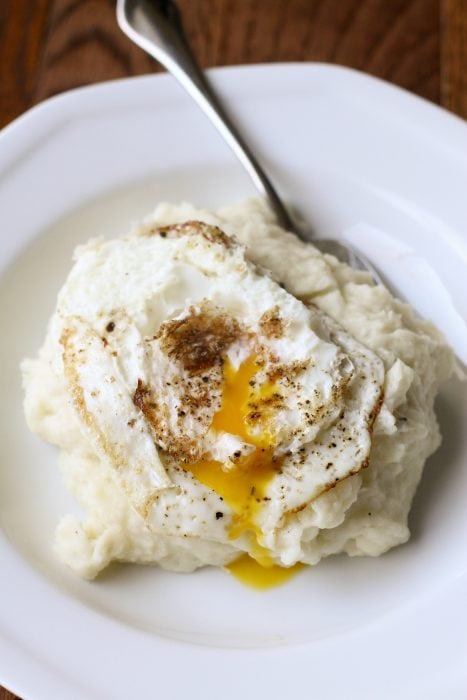 2. I shaved my pilled sweater
Not too long ago, I ordered this striped sweater from Amazon.
(I'm wearing it in this crock-pot Instagram video, if you want to see it better!)
I like it decently well, but I am annoyed that it has gotten terribly pilled, despite me laundering it gently and always, always line-drying it.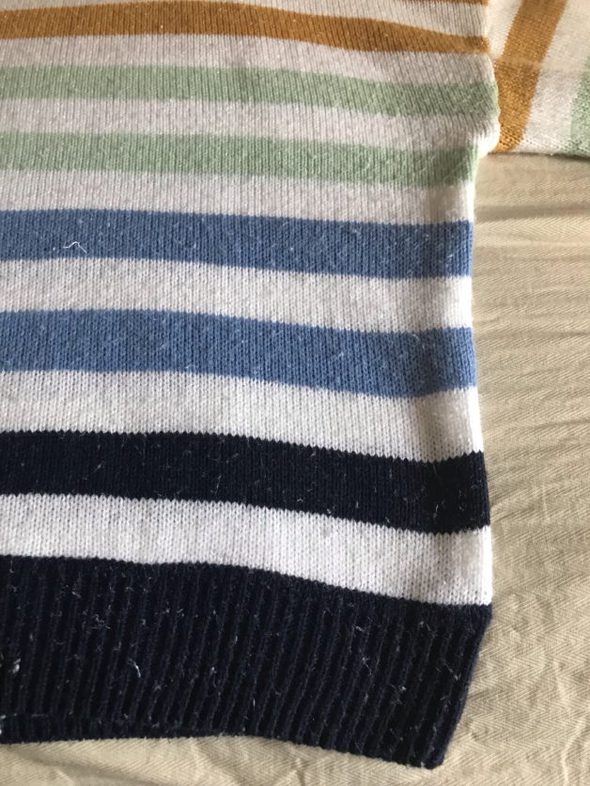 Anyway, I got out my trusty fabric shaver and went to work on the pills.
And here's what it looks like now: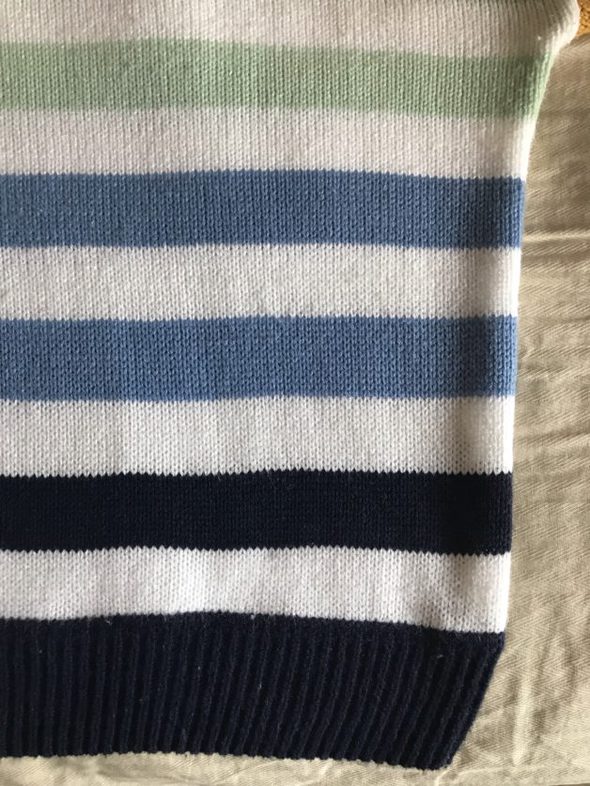 Much better!
Here's hoping the sweater has gotten out all of its pent-up pilling energy, and will stay bump-free for a while now. 😉
But if not, oh well. I still have my shaver! Pills can't stop me.
(My fabric shaver is from Aldi. But this one looks almost identical to mine.)
3. I got a $5/$30 Lidl coupon by installing the app
I don't like Lidl as much as Aldi, of course (nothing can replace my love for Aldi), but I figured it would be good to have the app for the times I do pop in there.
You can earn rewards by scanning the app whenever you shop, plus, as an introductory offer, you get $5/$30 purchase.
And it is not hard to spend $30 on groceries!
4. I took Zoe to get a Bath and Body Works freebie
She and I had time to kill between two appointments, and we happened to be right by Bath and Body Works.
I had the coupons in my purse, so we popped in and she picked out a free body spray.
5. I turned a Cerave pump bottle upside down
You know how those pump bottles always have some product left that the pump can't reach?
My girls were about to throw away this bottle, but I rescued it. 😉 Turned upside down in a glass bowl, it released enough face lotion to last me for quite a few days.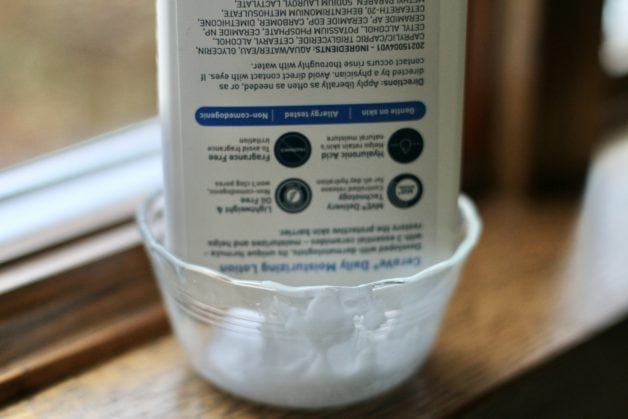 Incidentally, I really like this lotion for my face. As facial products go, it's not terribly expensive. Plus, a little goes a long way, and it has done wonders for the dry cheeks I get in the winter months.
This is the Cerave variety I use.
What frugal things have you been up to this week?