1. I got a $54 refund at Aldi
A few weeks ago, Aldi had a special 3-pack of their organic, grass-fed ground beef; 4.5 pounds for $17.96.
So, I picked one up.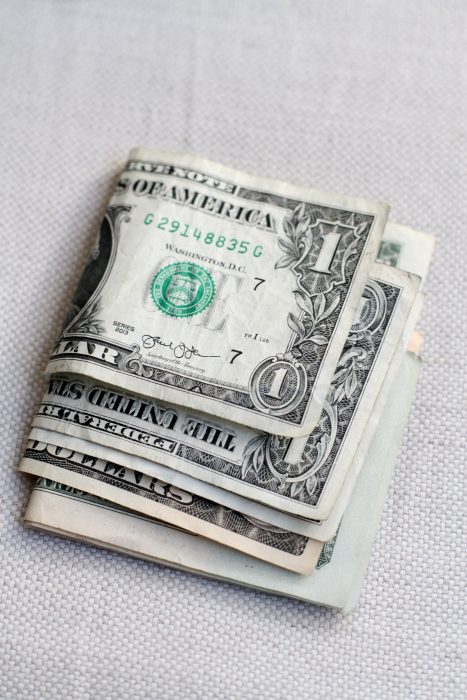 But when I got home, I realized that something went wrong with the scanning, and that I'd been rung up for $17.96 x 3.
Which made for some very expensive ground beef, even for grass-fed.
So the next time I was in, I explained the issue and the manager offered to refund me for all three packages, which was much more than I had expected.
(Luckily, this manager has been at my store for years, so he knows me and knows that I don't come in and ask for refunds all the time.)
I don't know that I deserve a lot of credit for this frugal thing, but it IS a good reminder to always check your receipts, so I wanted to share.
2. I sliced a honey container to get the last bits out
I used a serrated knife with fine serrations to slice this container open, and then the honey was very easy to access!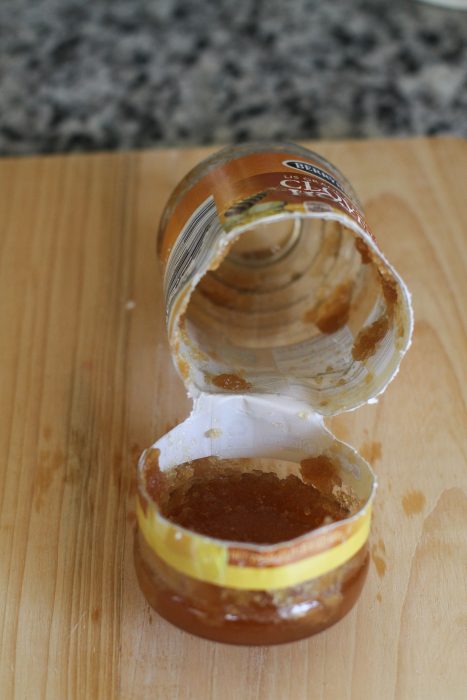 I know you can warm up honey containers to get the crystallized parts out, but this honey was so solid, I felt a knife was the better option.
It is also a quicker option for when you are not feeling patient. 😉
3. I helped Zoe avoid shipping fees
She wanted some khaki pants, and since she and Sonia have a clothing budget from us now, she was responsible for the cost.
We found some on sale at American Eagle online and we ordered two sizes because we weren't sure which ones would fit her. Plus, if she ordered two pairs, she qualified for free shipping.
Once the pants arrived, we kept the ones that fit, and on the way home from a doctor appointment, we popped into the mall to do the return.
Interestingly, American Eagle has a return table set up outside the store, so we didn't even have to set foot inside the actual store.
We haven't been inside a mall since February of this year, so it was a little weird to go back inside of one!
(Incidentally, if you have really slender teens, American Eagle is a serious godsend for pants. They have crazy small sizes online, like a 000. Their clothes are pretty expensive, but they do go on sale, and the quality is quite good.)
4. I redeemed Fetch Rewards for a Panera gift card
I was feeling a sandwich on our last takeout date night, so I redeemed some Fetch reward points for a Panera gift card toward our meal.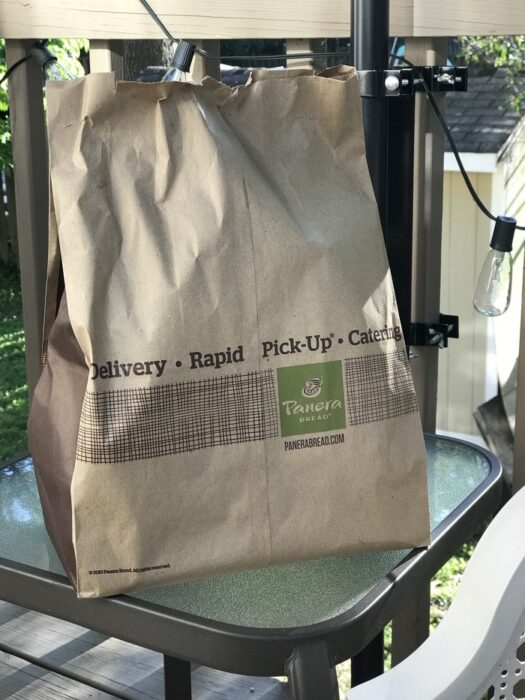 Quick summation of Fetch: useful if you buy name-brands, not so useful if you are an Aldi shopper. The introductory offer is worth doing, though:
Sign up and use code QG8V2 to receive an extra 2,000 points.
5. I used my Gap Visa card to get a $75 Old Navy credit
My Gap Visa card sometimes sends out special offers to encourage users to swipe the card outside of Gap/Old Navy/Athleta brands. The special offers are the main reason I keep the card, actually!
For the last quarter of 2020, they have an offer running that gives you $75 of rewards if you spend $1000 outside of their brands.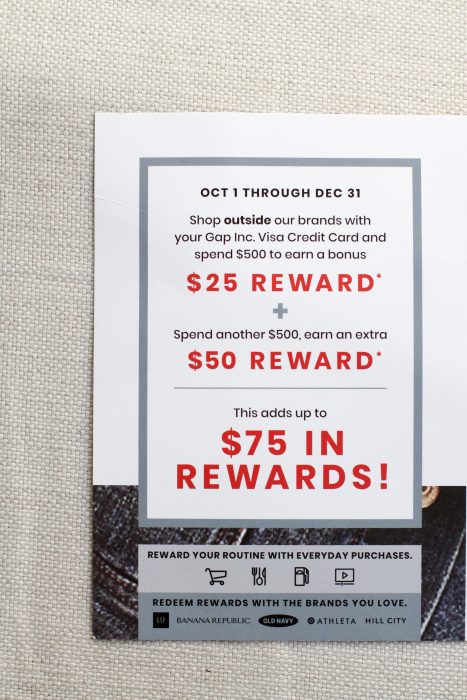 One thousand dollars is not very hard to spend over the course of three months, especially if you have a car maintenance bill (a brake job in our case!) and a plumbing bill.
I was going to have to pay those bills anyway, and at least this way I am getting a $75 return on that spending.
Your turn! What frugal things have you been up to lately?