Last week, I went to Fincon19, my very first blogging conference.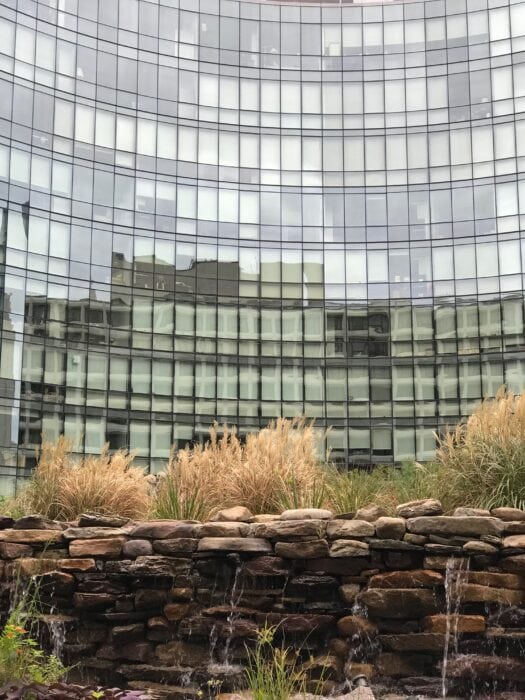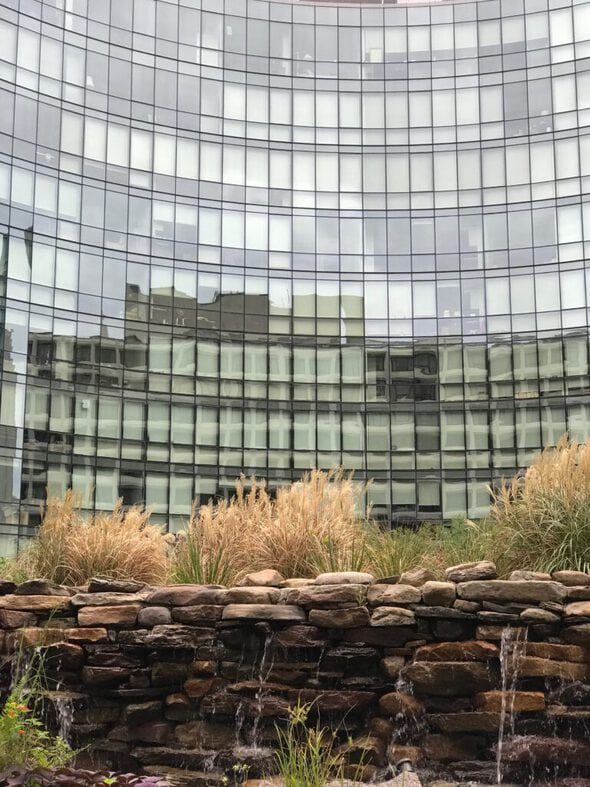 Well, actually, I think it was the first conference of any type I've gone to in my 41 years on this planet.
You guys said you wanted to hear more about it, so I'm here to answer some questions!
Why have I never gone to a conference before?
1. Earlier in my blogging career, my kids were small and harder to leave.
(Also, very early in my blogging career, blogging conferences were not even a thing.)
2. I wasn't sure it would provide enough value.
3. Conferences are expensive and FRUGAL PEOPLE DO NOT LIKE TO SPEND MONEY.
(ha.)
Why did I decide to go to Fincon?
Well.
Everyone in my mastermind group said I should go and that it would be really valuable.
Fincon was in DC this year, which meant I didn't need to fly.
Thanks to a heads up from my mastermind friends, I was able to buy my ticket a year in advance, which meant it was seriously discounted.
What did I get out of the conference?
For one thing, I got to meet a bunch of my online friends in person, which is always just so much fun.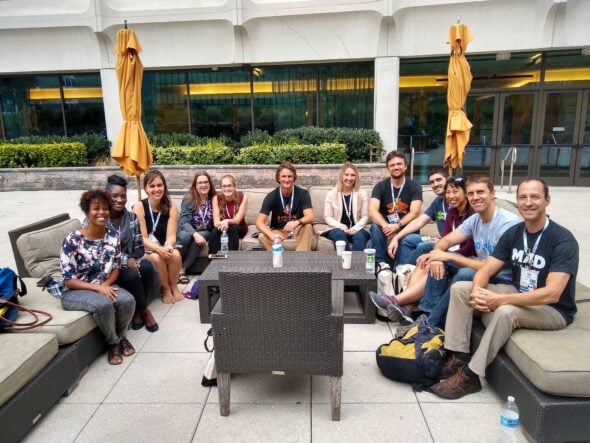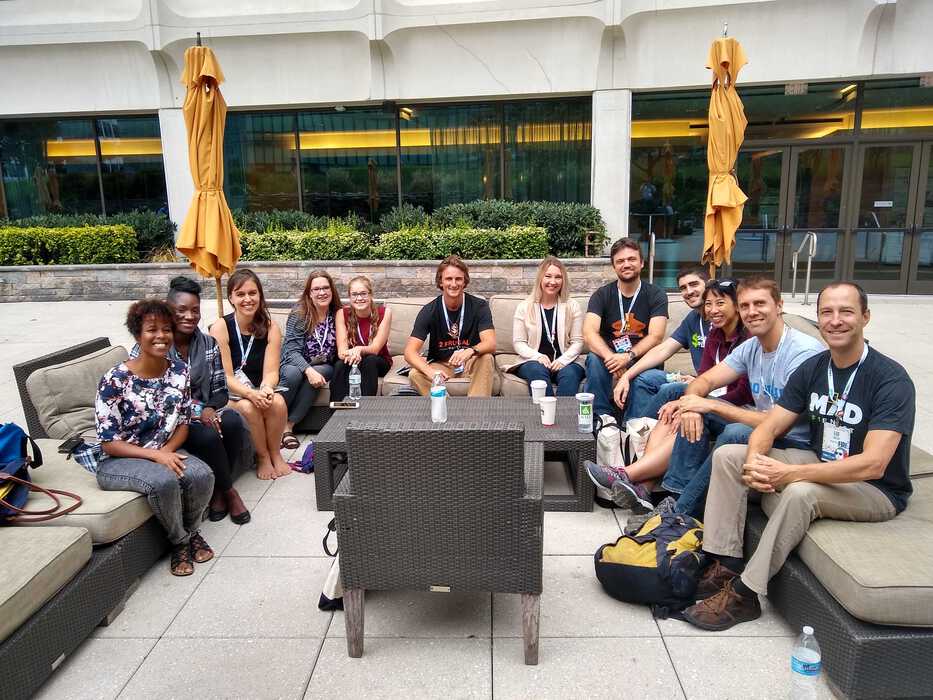 I also went to quite a few of the sessions offered at the conference, and I learned some things that I think will help me be better at blogging and using social media.
There are a lot of companies at Fincon who want to work with bloggers, and I found several that I think will serve my readers well. If I was an actual personal finance blogger, there would have been more, but even for a frugal blogger like me, there were some good fits.
I knew a pretty good handful of people before going to Fincon, but there were 2500 people there!
So of course I met a lot of new people, which means I now have more friends who blog/podcast/YouTube.
I feel like I have not been very good at meeting other people who produce content about money, and I think this helped me get out of my little one-person bubble.
Was Fincon worth it?
In some ways, I think it's too early to tell.
How many friendships will flourish?
How many companies will I actually work with?
How much of my new-found knowledge will really make a difference?
I'm not going to know the answers to those questions for a while.
BUT.
I do know that I had a great time being with people at Fincon.
And being able to meet so many online friends in one place? That alone makes me feel like my ticket was worth it.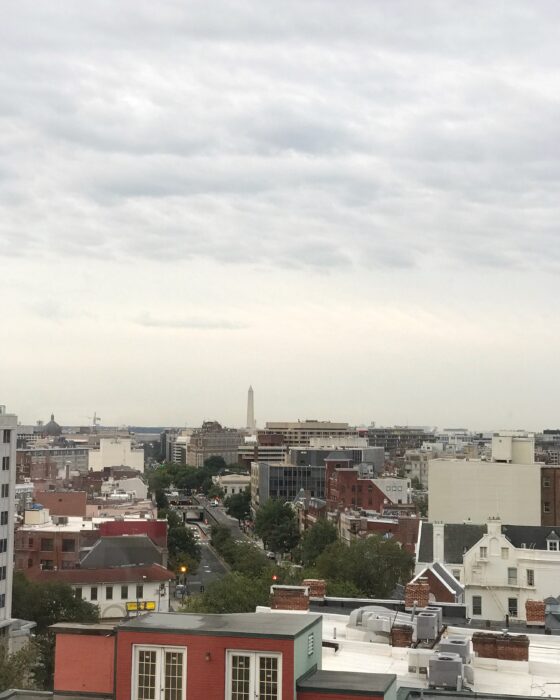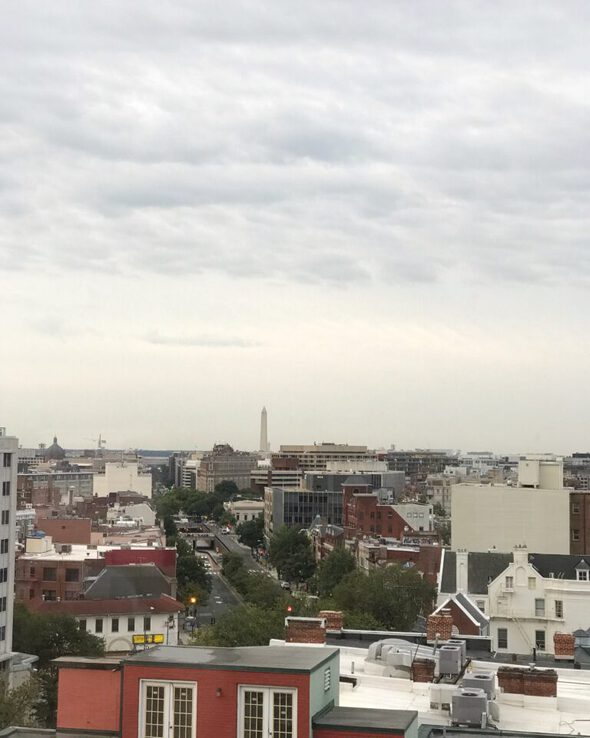 Right now, I'm glad I went, and I imagine that as time goes on, I will see more and more benefits from my time at Fincon and I will feel even more glad that I went.
Will I go to more conferences?
Possibly.
But I do not foresee myself becoming a person who attends a bunch of conferences each year.
From what I hear, Fincon is really the very best finance-related conference out there, so I don't feel the need to go to other ones each year.
And I think it's possible to go to too many conferences.
At some point, the money you invest might not be worth it…and it would be smarter to stay home and actually put the conference knowledge into practice!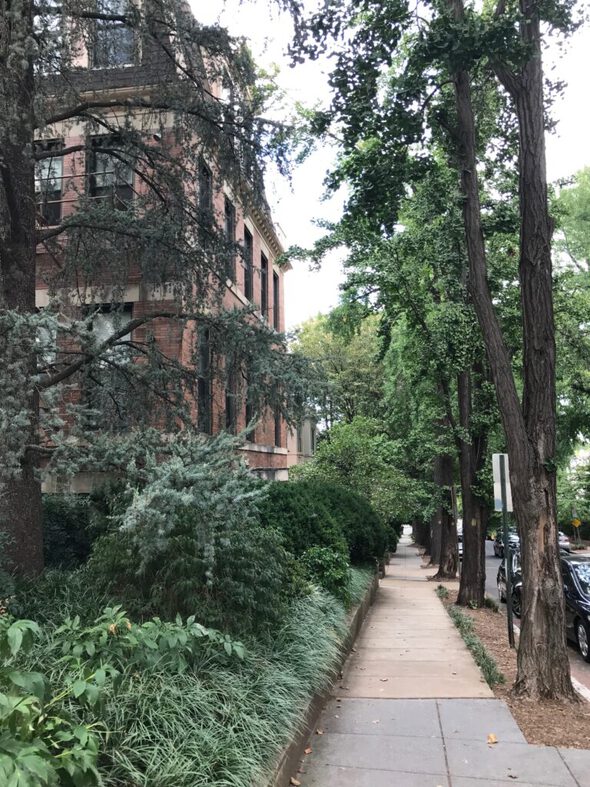 If I missed anything else you wanted to know, leave me a comment and I'll respond.
P.S. Thanks to Lisey for dropping me off at the train station, and props to Mr. FG and the girls for taking over all the stuff I usually do so that I could go!
P.P.S. People were asking who is in my mastermind group, so here's a photo, and I'll link to their sites from left to right.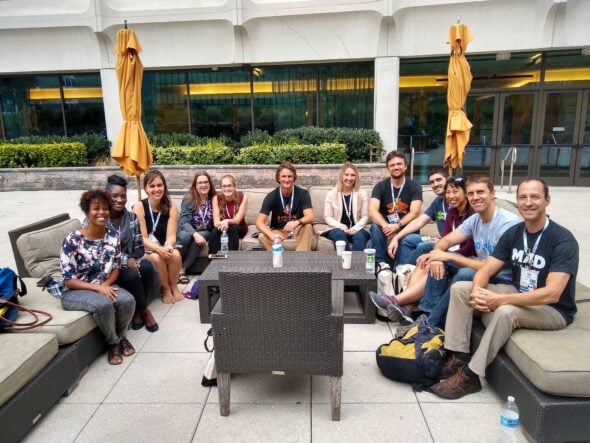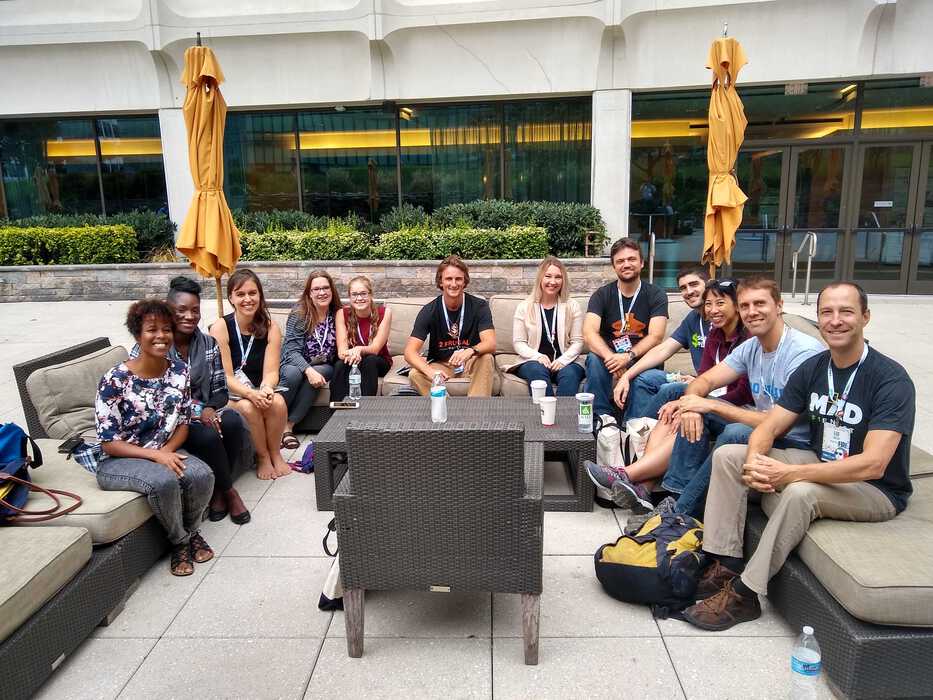 In my group but not in the photo: