Amazon links are affiliate links.
Which Dutch Oven do you use? Do you have a recommendation on what I should be looking for? Which recipes do you use it for?
Ashley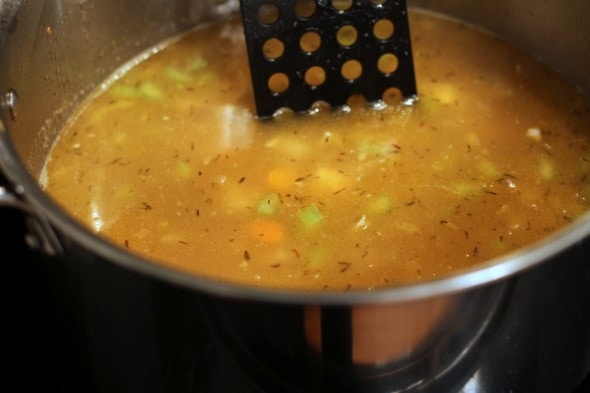 I have two dutch ovens. One is an enameled cast iron variety, and the other is an All-Clad stainless steel pot.
My two pots
The Tramontina cast iron pot like I own costs a little less than $50. I've never owned a Le Creuset Dutch oven, but this is a similar product except it costs $50 instead of $300.
Cook's Illustrated does say the Le Creuset is their favorite pot, and they still recommend the Tramontina, but their best buy option is now the Cuisinart version, which is $169.
I don't use my cast-iron Dutch oven nearly as much as I used to, mainly because I got an All-Clad stockpot($258) a few years ago, and I really prefer it. It's not technically a Dutch oven, but it performs all the tasks I used my Dutch oven for, so I consider it a substitute.
It IS an expensive pot, but I use and love it so much, it's felt worth it to me.
Why do I like it better?
Well, interestingly enough, I have way less trouble with food sticking to the bottom. And when it does stick, I can scrub with a lot more abandom than I can with my enameled pot (it's not hard to scratch the enamel!)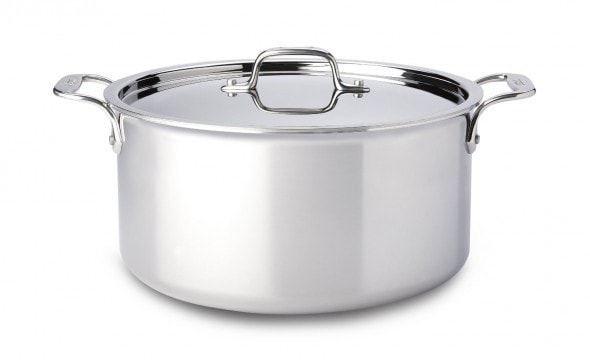 Along the same lines, I can use whisks and other utensils in the stainless steel pan, but those tend to damage the enamel in my cast iron pot.
I also like that the stainless steel pot is so much lighter. Cast-iron is great, but it is a lot to lug out.
And lastly, the stainless steel pot heats up a lot faster than the cast-iron pot.
What do I use it for?
I use my pot for making soups, browning meat, heating milk for yogurt, cooking pulled pork in the oven, making jambalaya, cooking apples for applesauce, making chicken broth and more!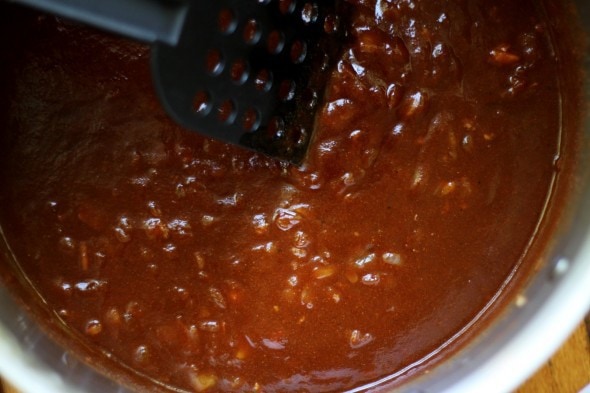 I only use 8 pieces of cookware (I don't count my cast iron Dutch oven because I never use it anymore), so each of those 8 pieces gets used a lot, including my All-Clad stockpot.
Readers! What's your favorite Dutch oven?
Do share in the comments and give Ashley your opinions/recommendations.