(I apologize for the terrible lighting in these photos. My pocket door lives in a spot where there is NEVER any natural light.)
A while back, there was an unfortunate meeting between a skateboard and my laundry room pocket door.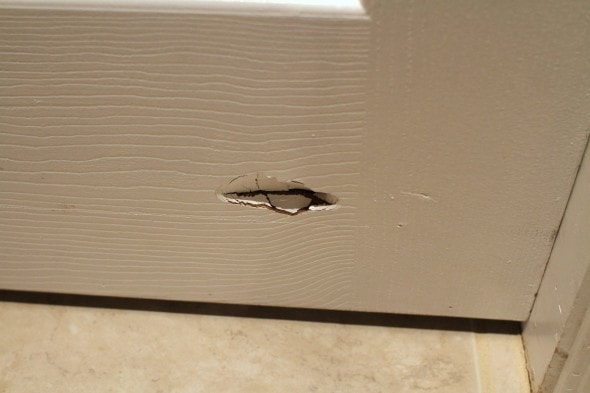 Because pocket doors are encased in the wall, replacing them means taking apart a lot of moulding and whatnot, so initially I was all, "WAAAAHHHHH!!"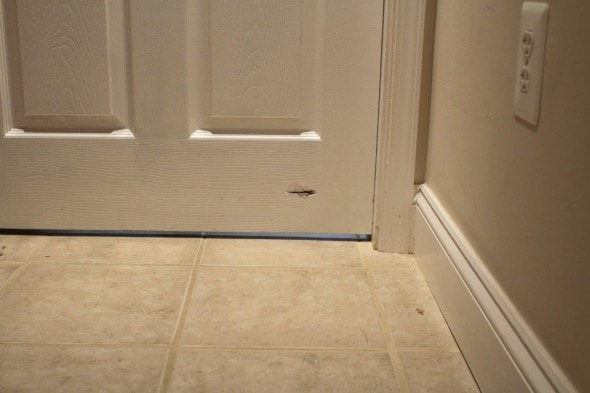 But then I thought, "Hey, why not at least try to fix it?" If the repair went badly, it's not like I'd have been out a whole lot of time or money.
So, I took some spackle and shredded paper, and proceeded to fill the hole (the shredded paper gives the spackle a bit more heft and helps the patch to hold together better.)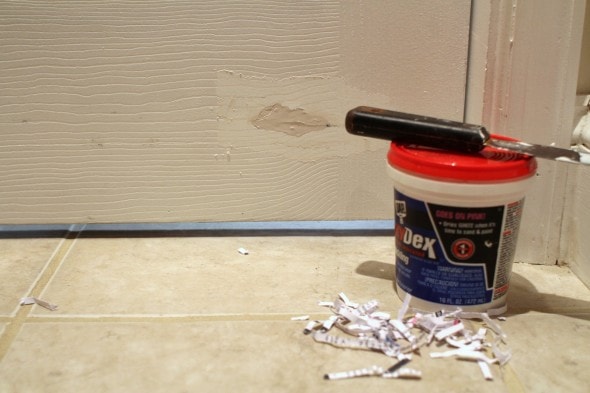 I did several coats of this (with paper just on the first go-round) and sanded it down at the end.
For the last coat of spackle, I took a little scrapbooking tool and tried to mimic the lines of the initial door pattern, and then I sanded and painted the patch.
The fix isn't perfect by any means, and I think it still could use one more coat of paint.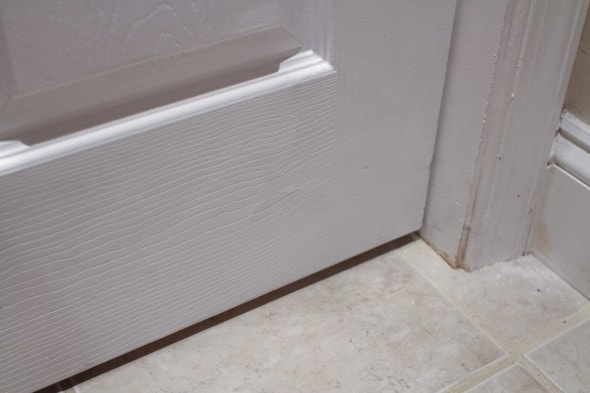 But considering what it looked like before…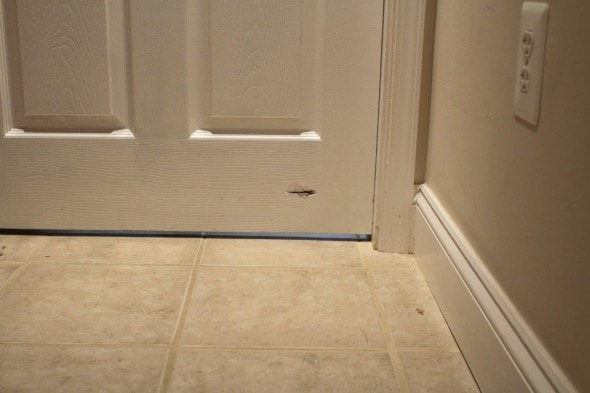 …I feel like this is a significant improvement.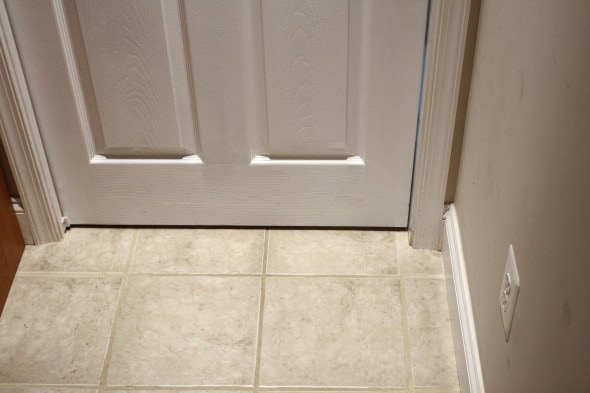 And I think we are not going to bother replacing the door.