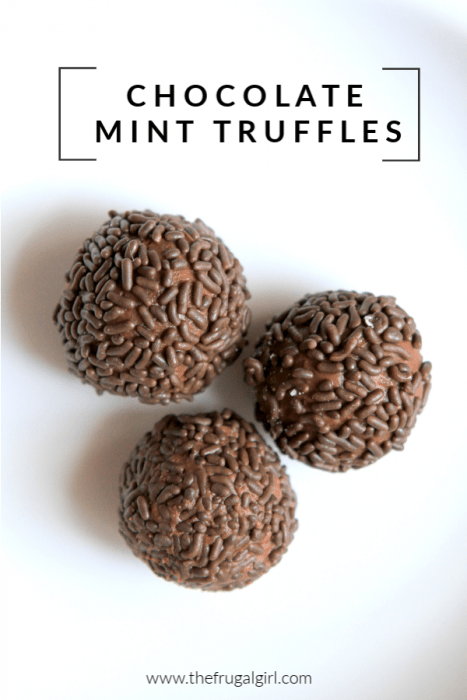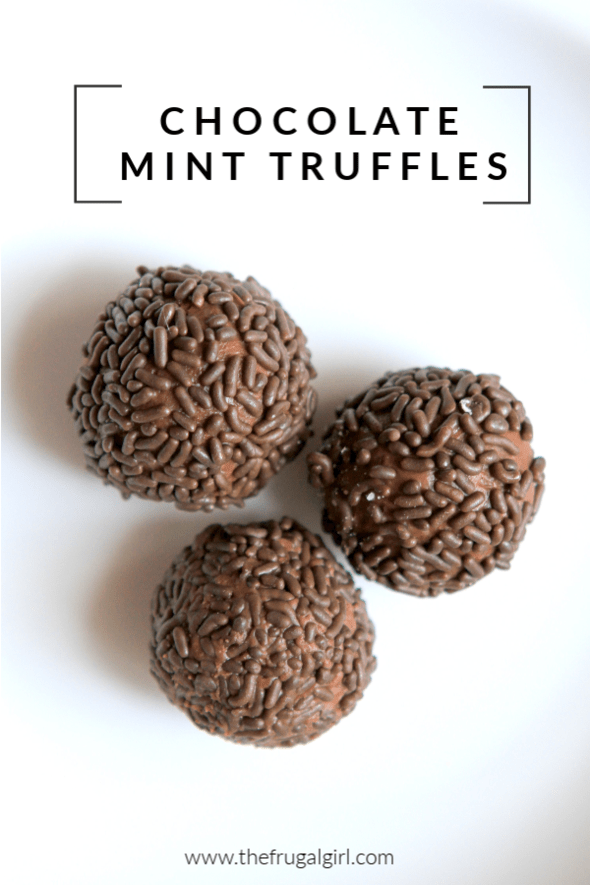 This mint chocolate truffle recipe is one from Lisey's old baking site, which got lost when I switched hosting companies.
A reader emailed to ask if I could repost the recipe, though, since she makes these every Christmas for giving away.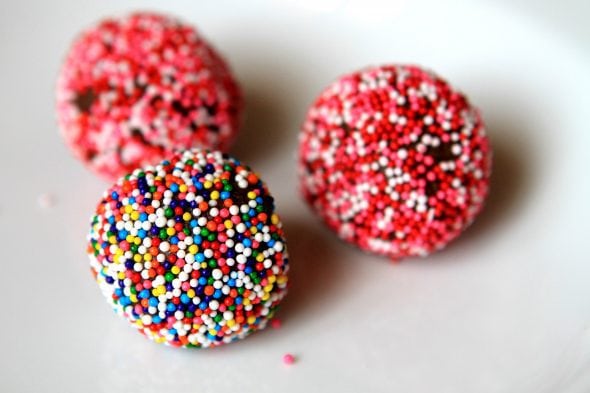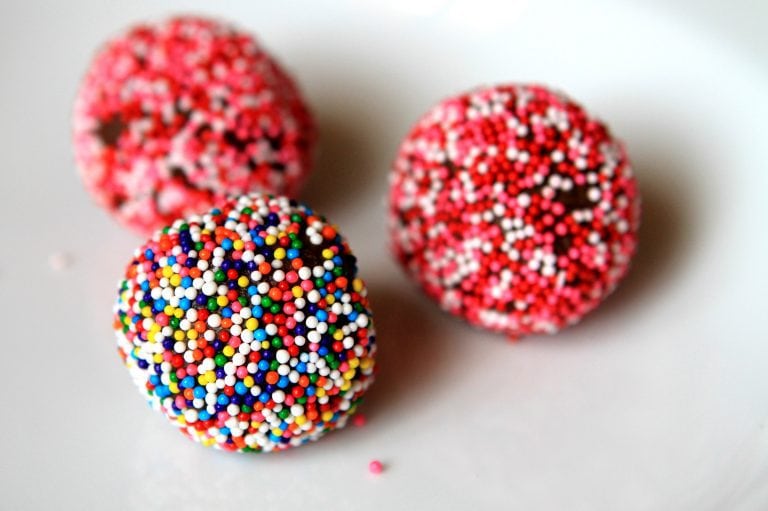 So, here I am, in time for any of you to make these for Christmas!
These are pretty simple to make; easy enough for kids to help, especially with the rolling and coating step.
One note: Mint chocolate chips can be a little tricky to find, but these would be tasty with regular chocolate chips. And mint chocolate chips are available online, but they're usually stupid expensive. So, look for them locally, or stick with regular chocolate chips.
Here's how you make 'em!
Melt the butter and mint chocolate chips in a double boiler (we just use a glass bowl over top of boiling water in a pot).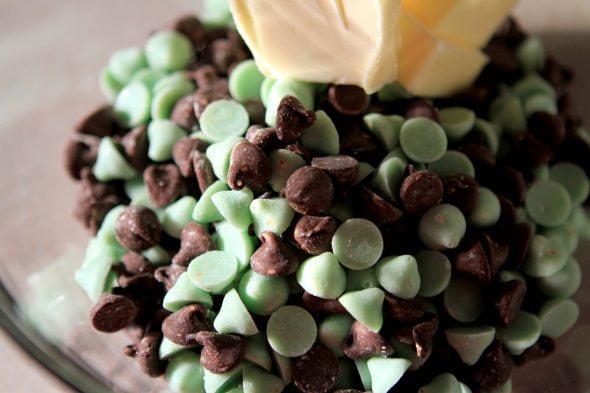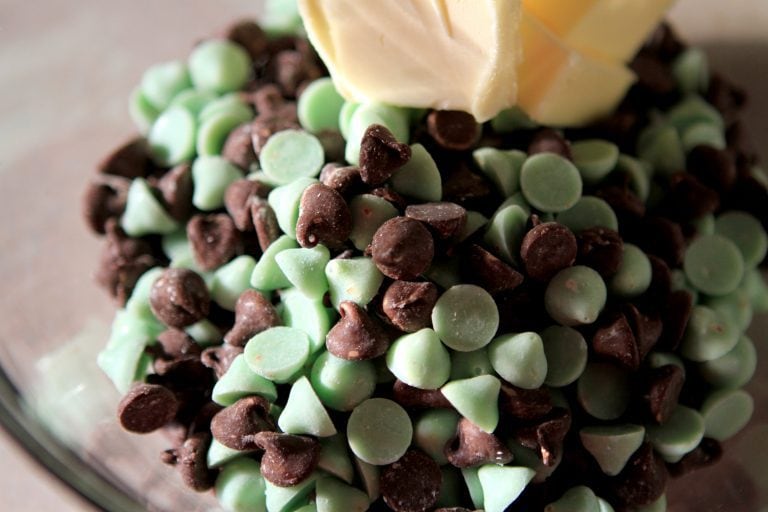 Then stir in sweetened condensed milk and chocolate wafer/graham cracker crumbs.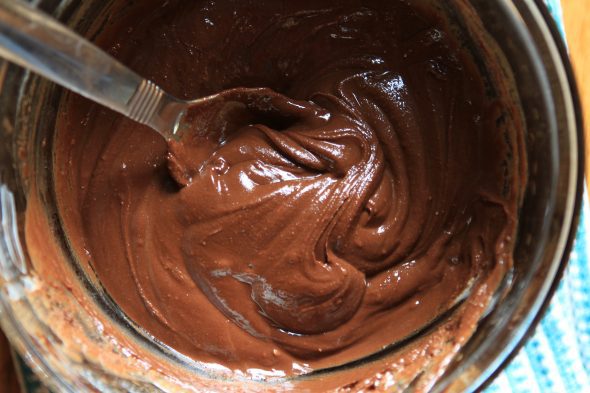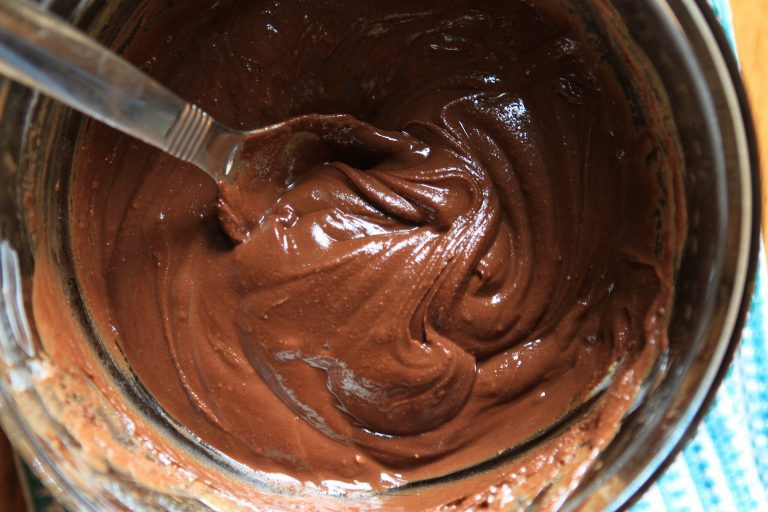 Refrigerate the mixture until it's firm, about one hour. We tried the freezer, as in the photo below, but that doesn't work as well as the fridge (the edges freeze before the middle of the bowl gets firm).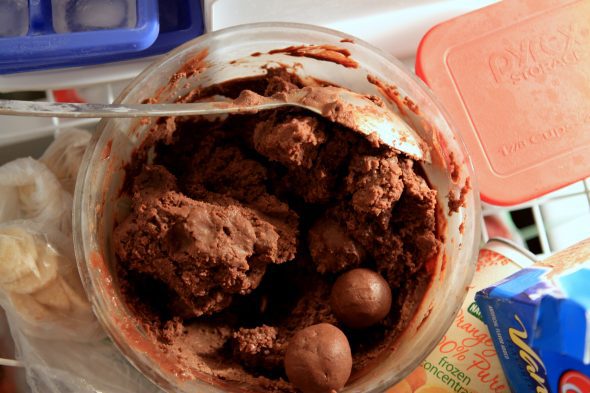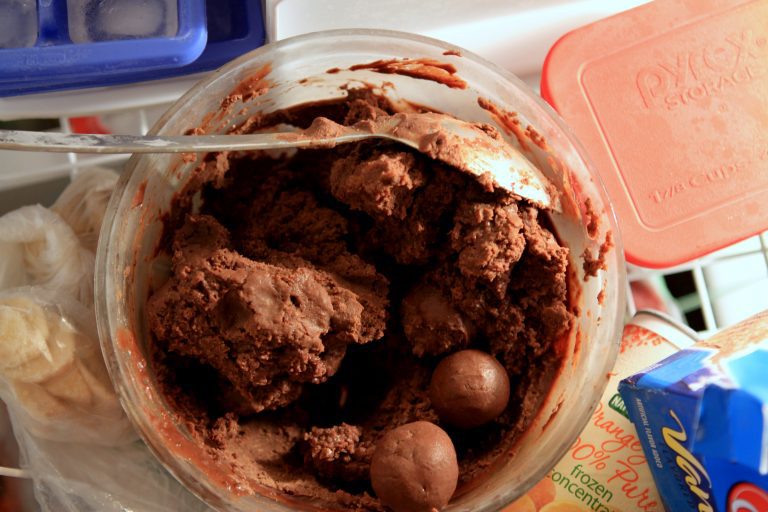 Shape into one-inch balls, and then roll them in any number of coatings. We used colored sprinkles and chocolate jimmies, but the possibilities are pretty endless!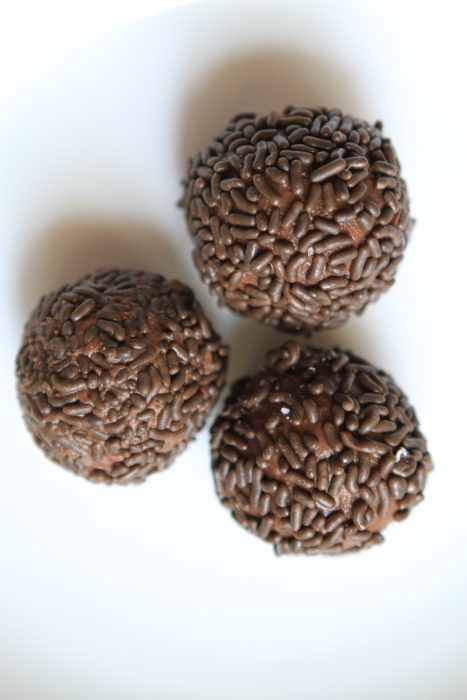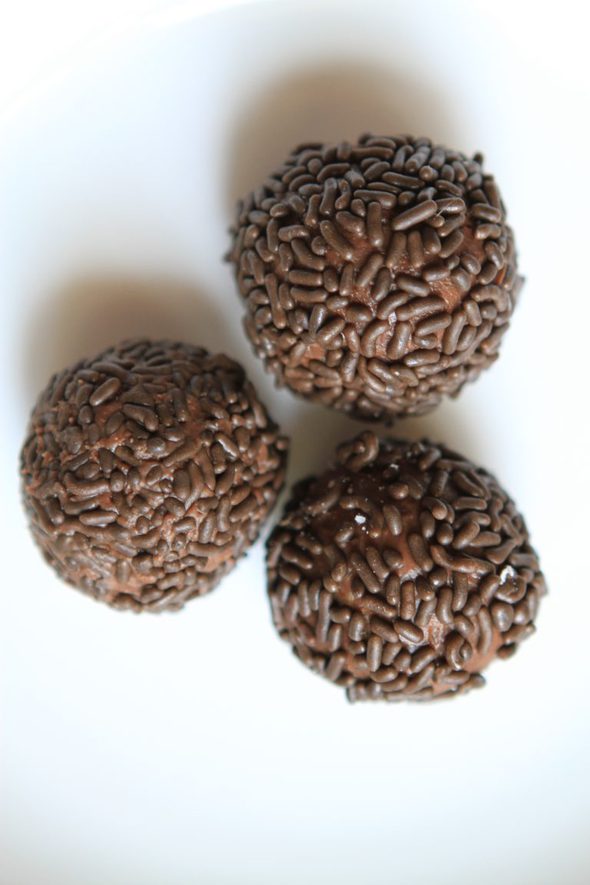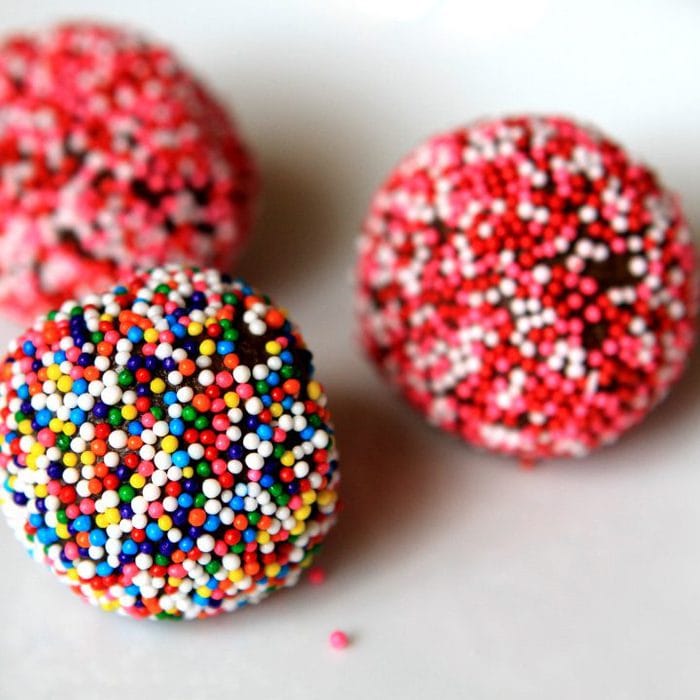 Chocolate Mint Truffles
Total Time:
1 hour
20 minutes
Truffle-like chocolates that are easy enough for kids to make! Allow one hour for chilling.
Ingredients
1 package (10 ounces) mint chocolate chips
1/4 cup butter, softened
1 can (14 ounces) sweetened condensed milk
Jimmies, sprinkles, cocoa powder, or shredded coconut
Instructions
Melt the chocolate chips and butter together in a double boiler, or in a glass or metal bowl placed over gently boiling water; stir.
Stir in milk and then the chocolate wafer crumbs.
Refrigerate for 1 hour or until easy to handle.
Roll chocolate mixture into 1-in. balls; roll in desired toppings. Store in refrigerator.
Notes
You can use regular chocolate chips if you don't like mint chocolate. Two varieties of mint chips are linked in this recipe, but they're crazy expensive on Amazon. Try to find them locally!
Any crispy chocolate cookie/cracker should work for the crumbs; we used chocolate graham crackers.
Recommended Products
As an Amazon Associate and member of other affiliate programs, I earn from qualifying purchases.