I switched blog hosts earlier this year, and while that was overall an excellent move, a few things got lost in communication and we accidentally didn't get Lisey's blog moved.
And I thought it got moved so I gave the go-ahead to my old host to delete my stuff.
WHOOPS.
Lisey's not still blogging, but I had planned to keep her site up just because I know people still use some of the recipes on there.
Luckily, my kind new blog hosts told me I could use the Wayback Machine to access some archives of Lisey's site.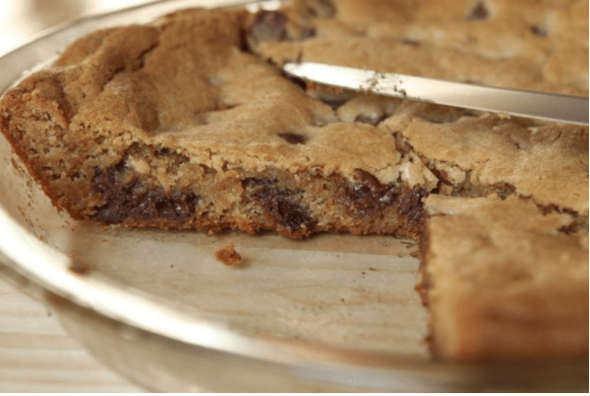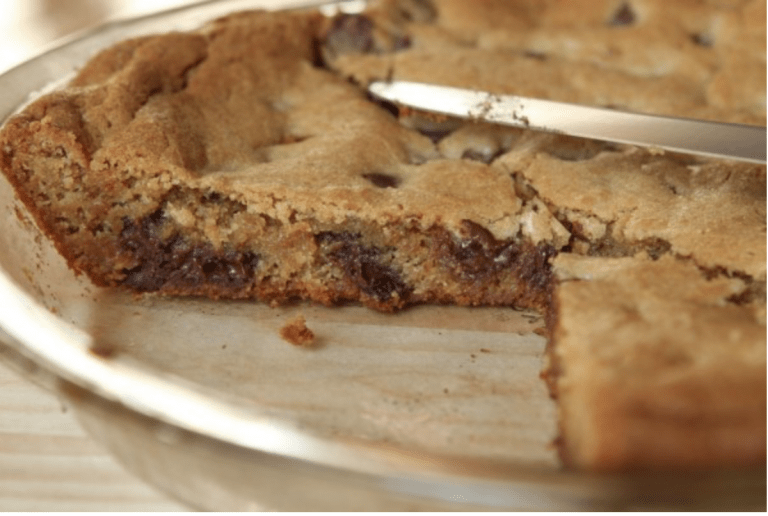 It's a pretty clunky method, but it's better than nothing, so I'm going to repost some of her recipes here for you guys in the coming weeks, just so that we still have them available!
Anyway.
This recipe is the one most of you have been asking me for, so, here you go.
It's basically just an enormous chocolate chip cookie, but it's in the shape of a pie and you slice it into wedges.
Sooo, Lisey and I initially had baked this for Pi Day (3-14) because it's a heck of a lot easier than actually making a pie.
And if it's in a pie plate, it totally counts as pie.
Chocolate Chip Cookie Pie
(printable version is over at the blog where we originally found the recipe)
1 1/4 cups all purpose flour
1 1/2 teaspoons baking powder
1/4 teaspoon salt
1 stick unsalted butter, at room temperature
1 cup light brown sugar
1 large egg
1 teaspoon vanilla extract
1/2 cup chocolate chips
1/2 cup toffee bits or chopped up Heath bars
Heat oven to 350 ° F. Spray a pie plate with nonstick cooking spray.
Mix together the flour, baking powder, and salt in a small bowl.
Then, in a mixer, combine the butter and brown sugar and beat until smooth. Add the egg and vanilla and mix until blended. Stir in the dry ingredients and then mix in the chocolate chips. Spread in the greased pie plate.
Bake for 25-30 minutes (go for 25 because ours was a little too crispy at the edges at 30).