Yesterday, a bunch of you asked for more details about what my kids do for chores, and how I make their lists.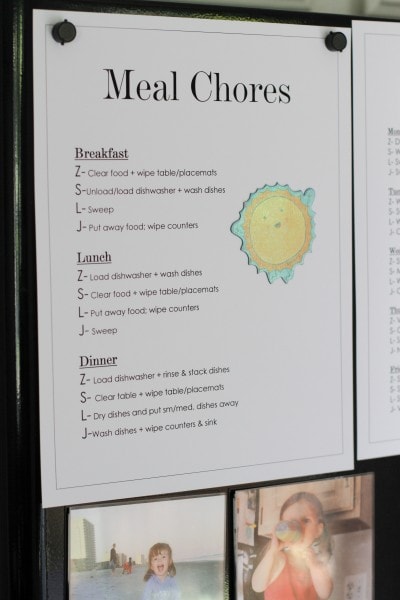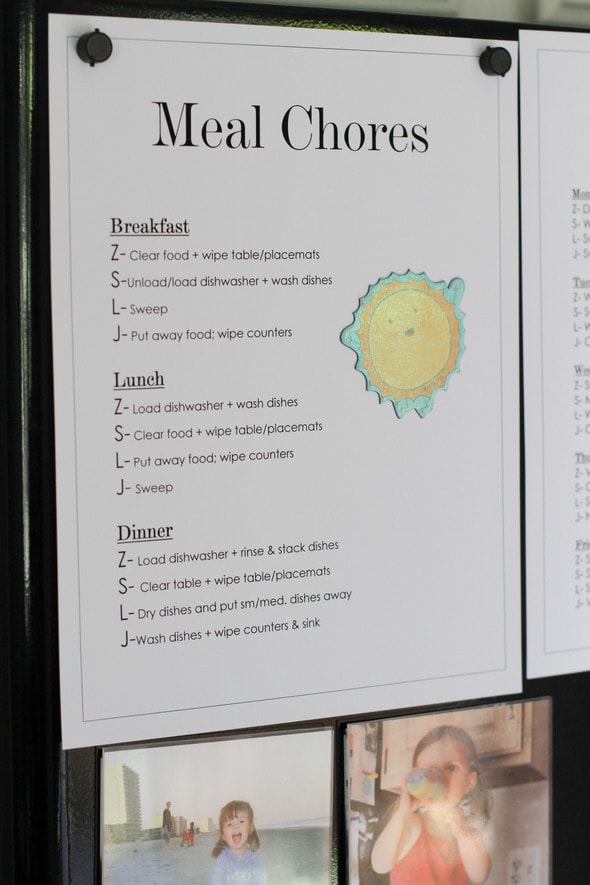 So, I'm here to oblige!
This year, our chore distribution is a bit different than before. Most notably, Joshua and Lisey are doing a little less work than they have in years past because they are gone sometimes at their jobs and classes.
This made chore-assigning a little bit complicated for me, but I put together a plan that seems to be working out ok so far. I gave Joshua and Lisey a chore at each meal, knowing that they'd be gone sometimes. When that happens, I just step in and cover that chore.
To make the lists, I create a document in Microsoft Word, add a simple line border, type in the chores, and print it on heavy duty paper.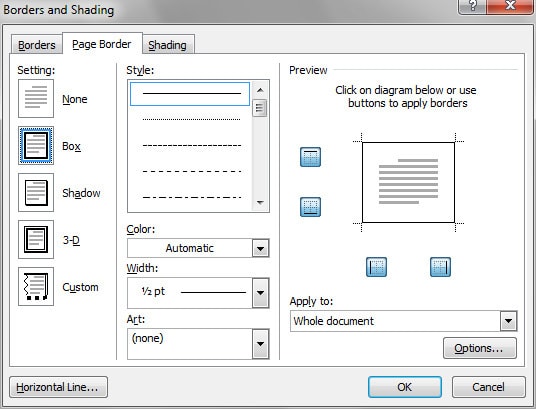 The screen in Word where you add a border
Easy and quick!
If I had a laminator, this would be a great time to use it. But I don't have one, and the plain heavy duty paper holds up just fine until I make new lists the next year.
So, on to the nitty-gritty:
My kids all have chores at meals to help keep the kitchen/dining room clean, and to help with meal cleanup.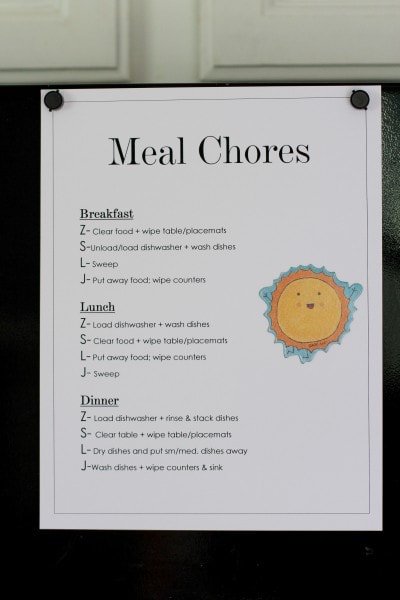 (click the photo to see a larger version)
To keep things simple, the meal chores do not switch from day to day. I assign the chores and they stay that way for a year.
Boring? Yes. But it's simple!
Since I switch the chores up each year, and since the chores vary from meal to meal (no one sweeps at all three meals), my kids learn how to do all the kitchen tasks eventually.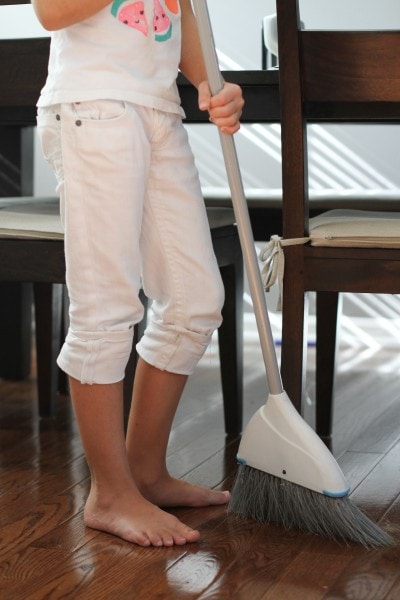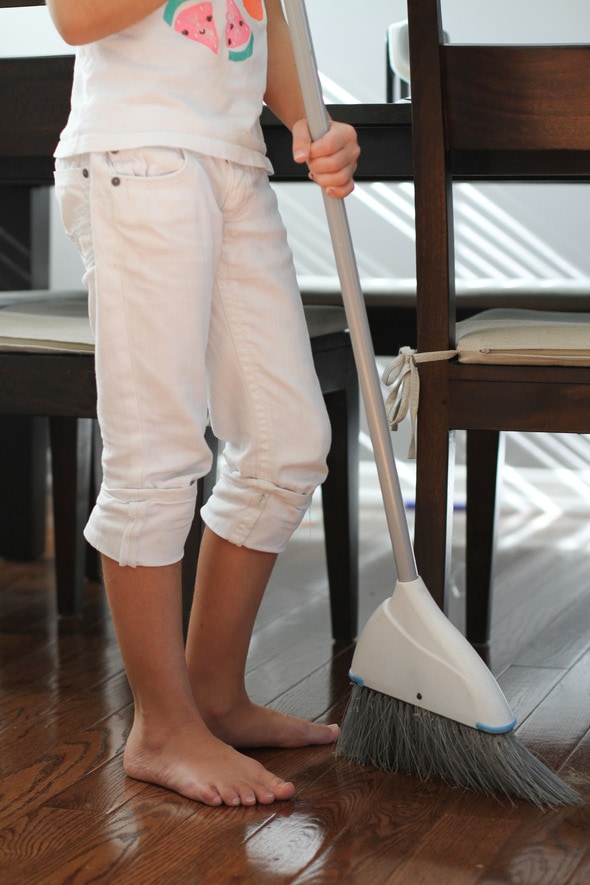 In addition to the meal chores, they also have another chore assigned for each day. This is general cleaning stuff that helps keep the rest of the house from sliding into a super dirty state.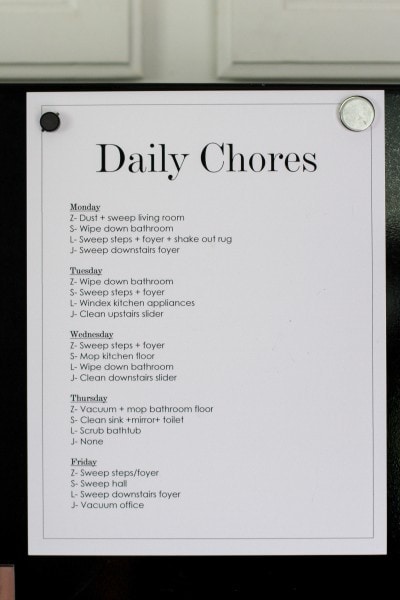 (click the photo to see a larger version)
And they are all also responsible for making their beds, washing, drying, folding, and putting away their laundry, vacuuming/dusting their bedrooms, and putting away things they get out.
We don't pay our kids for these chores, as they're all just basic things that need to be done to keep the household running. We have always given them an allowance, but it's not tied to specific chores…the allowance has been more of a tool to help them learn about money management.
(I'm totally not opposed to the idea of paying for chore help…it's just not what we've chosen to do.)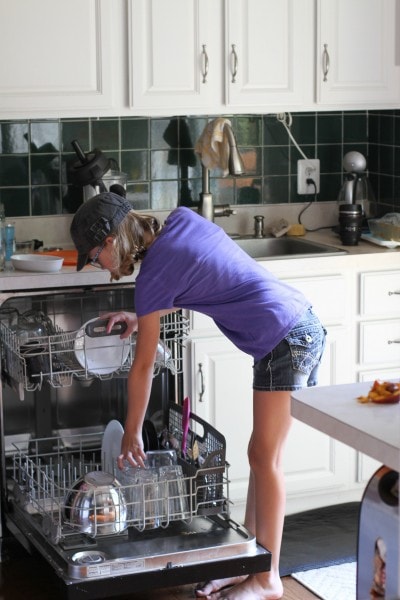 However you go about it, I do think it's really important for kids to do chores. There seem to be an awful lot of teens/young adults out there who don't know how to do basic things like laundry or dishes or bathroom cleaning*, and that's not how I want my kids to be.
*To wit, when Lisey started her job at the ice cream shop, her boss asked if she knew how to clean a bathroom. Apparently there are a lot of teenage applicants who don't know how.
Plus, there is the simple fact that it's easier to run a household when everyone pitches in (at least, once the training period is over! In the beginning, it's harder to have kids help.).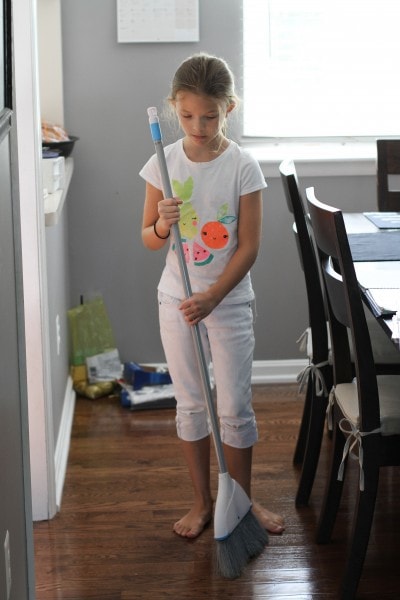 And to add to that, I think it's good to teach kids to feel the weight of the messes they make. It's tough to experience that if you have someone else cleaning up after you all the time.
If you never do the dishes, you'll think nothing of grabbing a new glass every time you're thirsty.
If you never clean the mirror, you won't care if you spatter toothpaste on the mirror.
If you never do the laundry, you'll wear a shirt for half a day and then throw it into the hamper.
So, yeah. I'm a big fan of giving chores to my kids, largely because I care about them and want to do what's good for them. 😉
________________
I hope this answers the questions you guys had. But if you have more questions, give me a holler in the comments and I'll make sure to answer.