I know a lot of you already placed an order with Grove (and some of you already got your order! Sweet.) But for the rest of you, I have some money-saving ideas to throw out.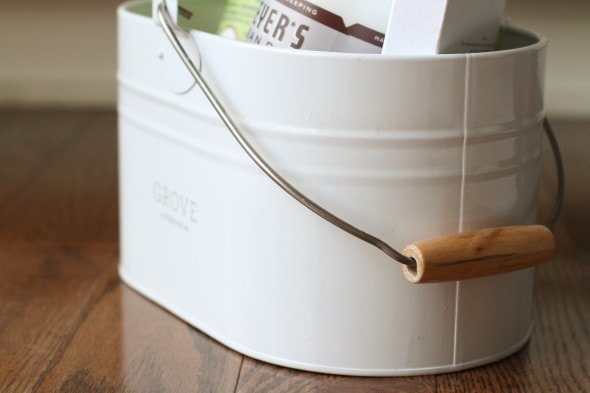 As you know, I am dearly in love with Mrs. Meyers dish soap, so when I posted about the Grove offer, I said that I might just buy a bunch of dish soap to meet the $20 spending requirement.
But I also thought it would be helpful to put together a couple of other ideas that would help save you more than $20 in the future.
That way, you'll get your free cleaning kit, and the products you purchase for $20 will end up paying for themselves over time.
This would be $9.99 over your minimum spend, obviously, but since it a) is not disposable and b) replaces most feminine supplies, it'll pay for itself in rather short order.
(The manufacturer suggests replacing it annually, or when you see signs of wear, but I'm well over a year into using the one I ordered from Grove, and my friend Katy is a good 4-5 years into using hers. So, don't be put off by the annual thing…I think it's very typical for them to last far longer!)
You get one free in your fall cleaning kit, but you can add a double pack to your order for $9.95.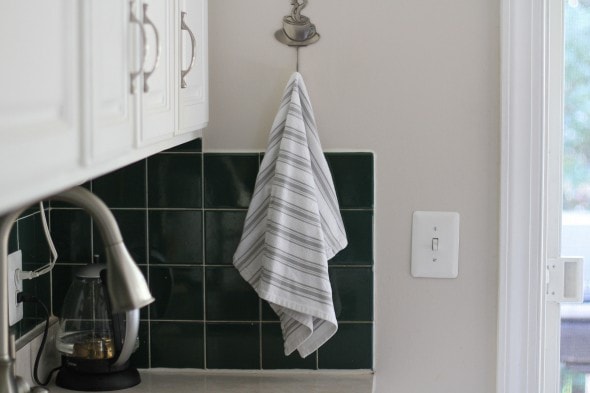 Kitchen towels last for years, even with regular use, and the more you use them, the less you use paper towels.
(Save the paper for really messy, greasy stuff, and use cloth towels for everything else.)
Another option: the bar mop towels (6 pack) for $14.99.
This cloth is meant to be used in place of disposable products for cleaning purposes. In fact, you can use it to clean without any cleaning sprays. Just wet it and wipe.
Foaming hand soap lasts a lot longer than regular soap because a little goes a long way. And small children are far less likely to over-dispense with foam than with liquid (unless they decide the foam is just really fun, in which case all bets are off!)

Once you have the foaming dispenser, you can buy a refill for $6.11 or you can make your own for pennies, using Castile soap.
(Which you can also buy from Grove, for $6.69).
(This is a really great price, by the way! It's less than even at Amazon.)
Speaking of Castile soap…you can buy the large container for $16.99 and then use it to make myriad other cleaning supplies. Here are 12 ideas to get you started from The Wellness Mama.
_______________
I do still think loading up your cart with Mrs. Meyer's dish soap is a valid choice, but hey, at least you have some other ideas now. 😉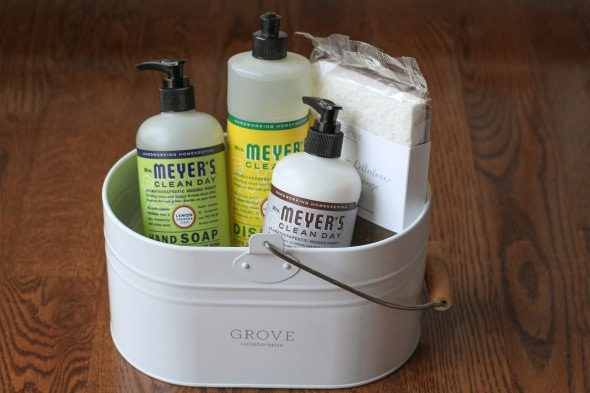 The product links in the post above are just regular links, FYI. You have to use the special links below to get your limited-time freebies!
(And if you are an existing customer, click here to get your free two-pack of sponges.)
________________
P.S. Because I can't stop with the ideas: what about using your $20 spending to buy a gift? Grove's 70 hour soy candles, (which burn clean, unlike paraffin), would make a lovely gift ($12.95).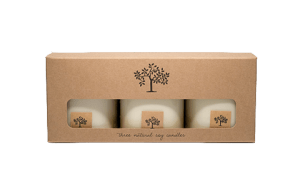 Also, Grove sells a 3-pack of soy candles in a simple, yet classy box for $34.95.
Save
Save
Save
Save
Save