What I Spent
Mr. FG picked up a few things at Target for $14.
And guess what! I finally went to BJ's myself! First impressions: a whole lot like going to Costco. I spent $52 there.
Then I made a $47 trip to Harris Teeter.
I got a $25 Hungry Harvest box.
Annnnd, I spent $149 on a Butcher Box of organic meat.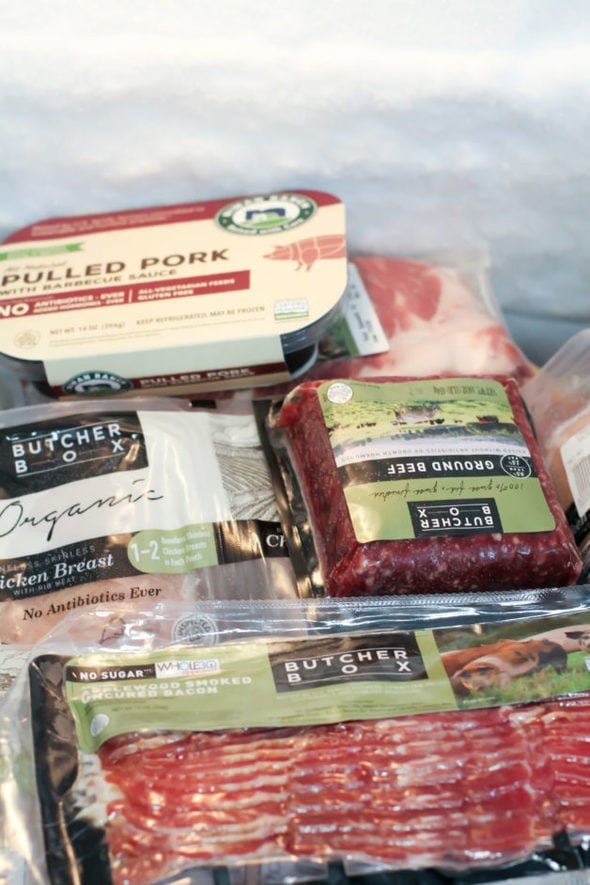 A reader emailed to ask if I'd ever reviewed Butcher Box, because her husband really wanted to order from them.
So, I logged on, ordered a box, and they gave me a $30 referral discount, which of course I sent to the reader. I think she got the $30 off plus a few free items because of a Super Bowl deal.
Full review forthcoming, but I'll put the $30 discount in any Butcher Box links I post here.
Brief first thoughts: expensive compared to regular meat, not expensive compared to organic meat prices (the ground beef price is the same as grass-fed ground beef at my Aldi.)
Anyway, my spending this week is obviously high, at $287.
But I am also obviously not buying a Butcher Box every week!
February Spending
Week 1: $55
Week 2: $287
What We Ate
Saturday
The girls fended for themselves while Mr. FG and I did our takeout date night; food from a local seafood shop this time around.
Sunday
We got wings from a local shop; since it was Super Bowl Sunday, we ate a little on the later side, because they weren't even accepting any orders until after the Super Bowl start time!
Monday
Sonia made some sun-dried tomato and turkey panini, and I cannot remember what we ate on the side.
Tuesday
I got a rotisserie chicken from BJs, and I made some roasted baby potatoes. On the side, we had applesauce from the freezer, some sliced oranges, and a salad.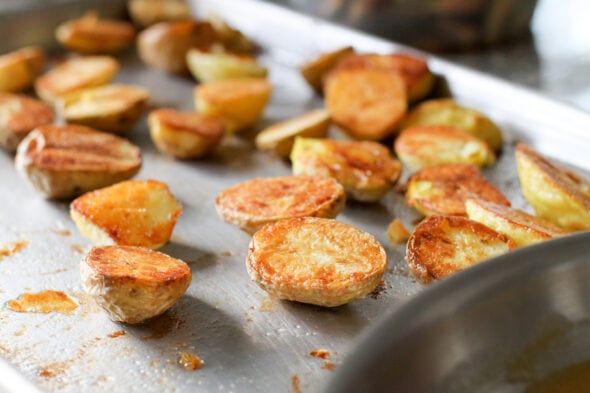 Wednesday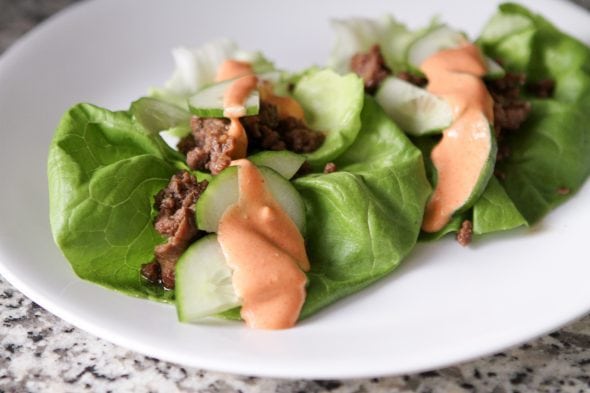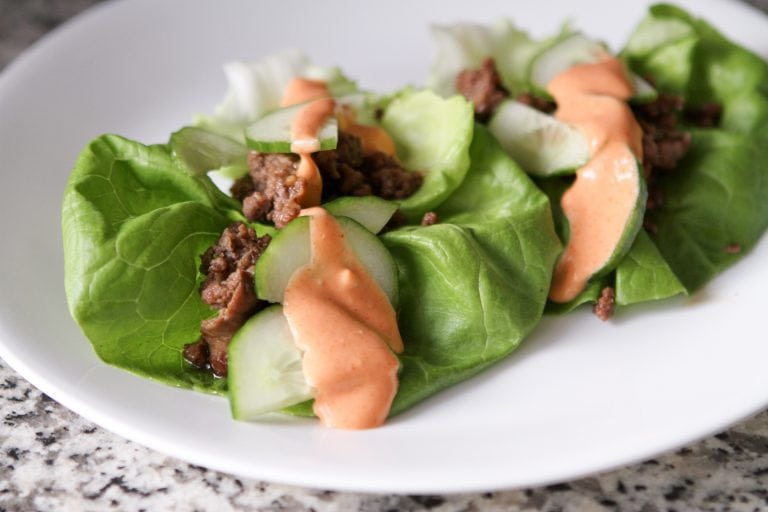 We had Korean lettuce wraps, and I also baked a bag of sweet potato fries that I found in the bottom of the freezer.
Do sweet potato fries "go" with Korean lettuce wraps? Nope.
Do I care? Nope.
Thursday
I got out some sausage ragu from the freezer and we ate that over pasta, with some fresh produce on the side.
Friday
I'm not sure what I'm going to make. Sonia's doctor just put her on a low FODMAP diet for 4-6 week trial, so I am having to re-do my entire meal plan.
(and wouldn't you know, I had just planned a month of meals. Ha.)
This week, I've been doing my best to accommodate this, starting on Tuesday, but last night, she just ate polenta and a fried egg because even if I used gluten-free pasta for her, the freezer sauce had onions in it.
Anyway. I need to figure out a better plan for the coming weeks. Wish me luck!
And I'm open to tips from any experienced low-FODMAP eaters.
What did you eat this week for dinner?
P.S. Luckily, meat is hardly restricted at all on a low FODMAP diet, which is a relief because I ordered the Butcher Box before we got the diet suggestion. Whew.