The office was the last official thing on my post-Christmas decluttering list. I did an initial clean up a few weeks ago, and so far, we haven't let it get dreadfully out of hand.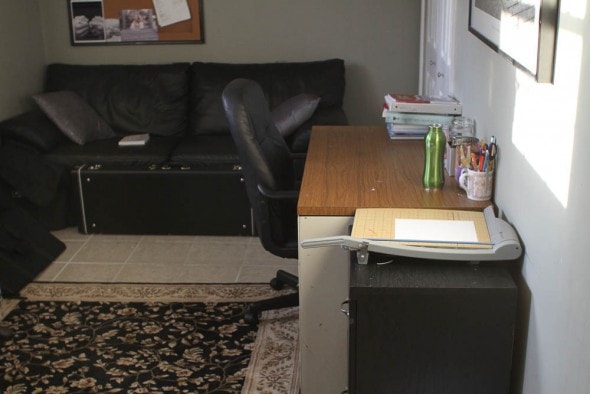 During December, it had gotten a little bit not-so-great in here.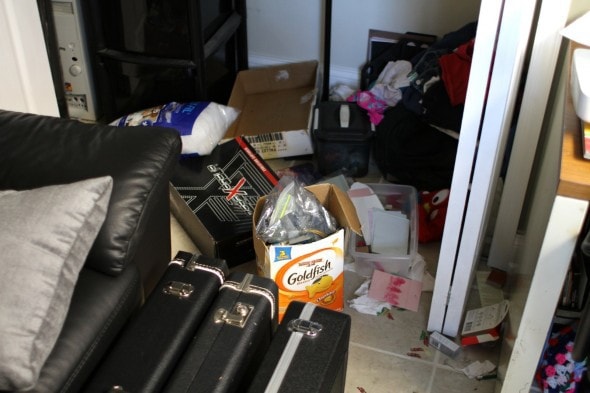 Whoa.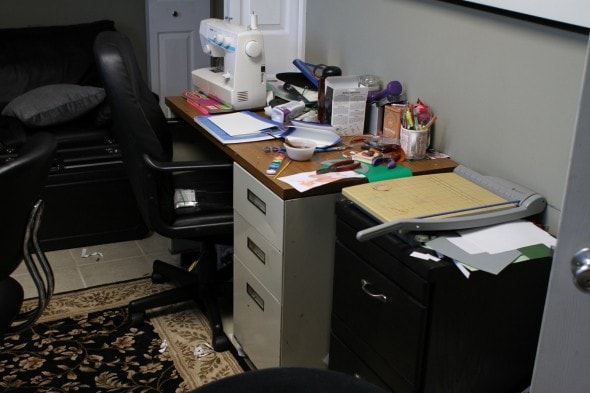 You know how on Monday I said that my life doesn't work very well when there's a bunch of clutter around?
That desk above is a prime example. How could anyone possibly do schoolwork there?
I was still managing to put out blog posts here at my desk, but the pile of papers on the left is a dangerous thing.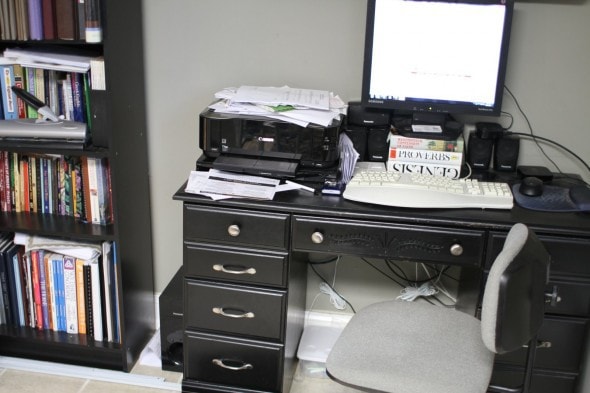 Piles of papers usually = lost and/or forgotten-about important stuff. Not good.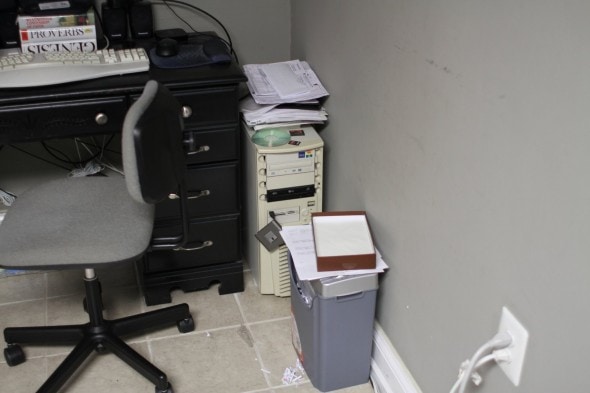 So, I shredded many papers.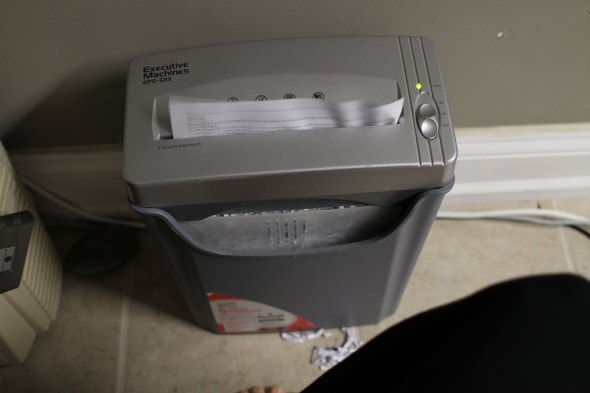 I still have a pile left to get through, but the shredder was starting to get a little overworked for one day.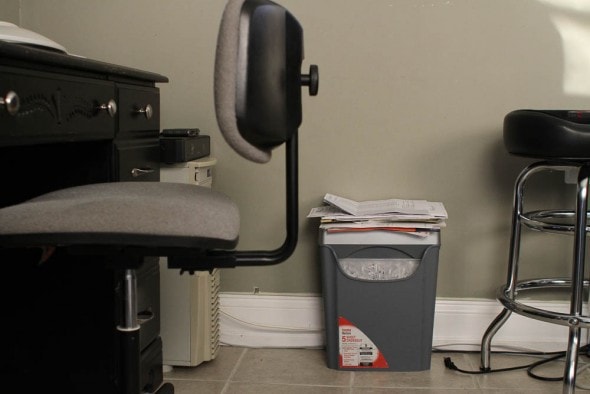 My desk is looking much better.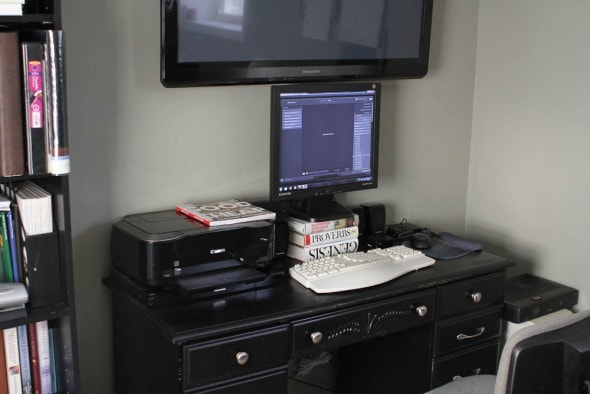 The previously unusable school/craft desk is now functional.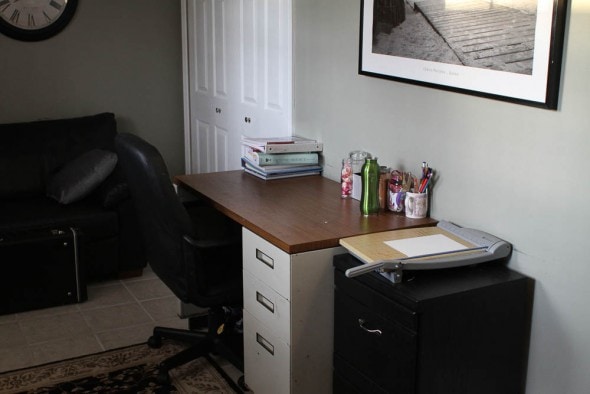 The closet doors have nothing in front of them, aaaaand they shut.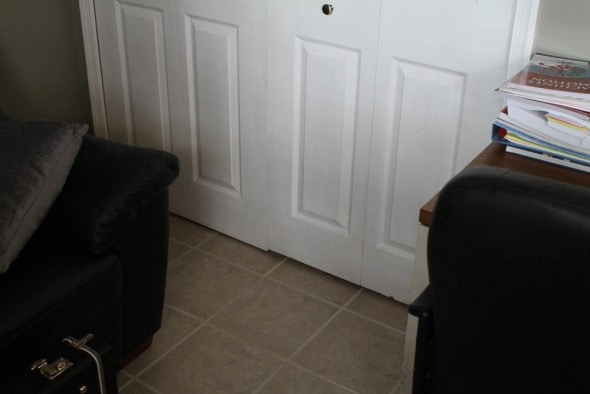 I like it when closet doors are functional.
In case you forgot, here was the previous closet door scene.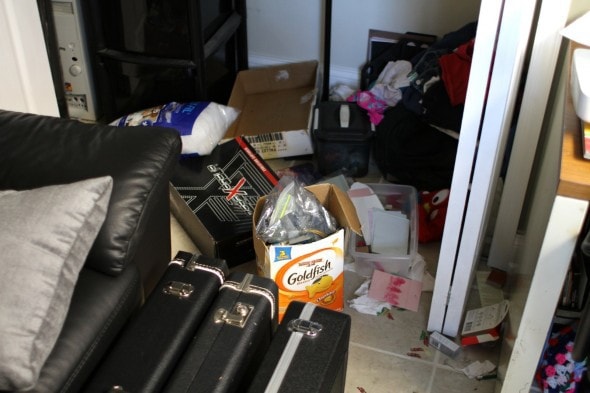 To get that area cleaned up, I recycled a bunch of things, put crafting items back where they were supposed to go, and threw away some broken/unrecyclable stuff.
While I share some of the blame for the messes that occur in the office, I've realized that my kids definitely do their fair share of mess-making in here, mostly by not putting things away properly (which includes not recycling/throwing away.)
So, to keep this room from its usual quick descent into disorderliness, I'm trying to do a better job of reminding them to clean up their messes.
It's not that hard to deal with daily messes, but when I let them build up mess to this point, it's a little hard for my kids (especially Sonia and Zoe) to tackle.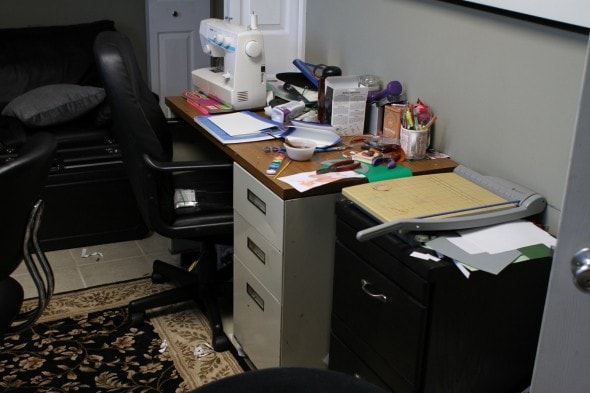 Hopefully with some faithful daily tidying, we can keep the room looking more like this.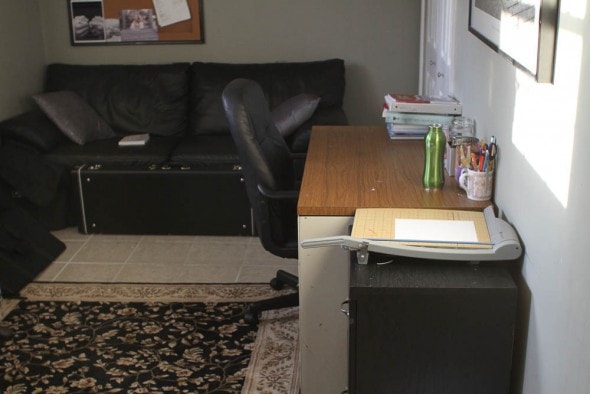 By the way, you may notice that when I declutter/organize, I never buy any organizing tools.
Why?
Usually the current storage is sufficient, but too much stuff has accumulated.
Simply 1) getting rid of unnecessary stuff and 2) putting the necessary stuff away is all I need to do.
I don't spend any money, and still, the room immediately looks and functions better. It's kind of like…magic.
(Speaking of which, my library hold copy of The Life-Changing Magic of Tidying Up arrived at the library, so look for a review of it soon.)
P.S. In case you missed it and you'd like to see more messes in my house, here are the before and after pictures from: