Hey there, guys!
I thought I'd pop in for a sec and give a quick update on Miss Lisey. She did indeed get her tonsils and adenoids removed yesterday, and she's home recuperating now.
It's….a bit rough right now. Tonsillectomy recovery is surprisingly painful, largely because you can never stop swallowing.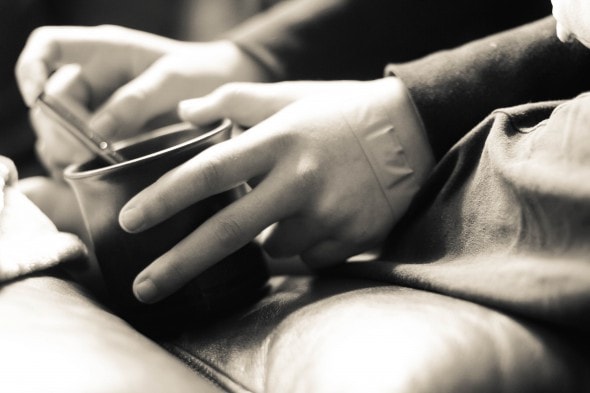 If you have knee surgery, you can reasonably expect to stop using your knee while you recover, but your throat just has to keep. on. swallowing.
It's hard.
I had mine out when I was 24 (14 years ago now!) and I still remember the pain very well. Which is kind of good, because I can totally sympathize with her.
Lisey has always, always loved fuzzy stuffed animals, so her little stuffed cat has been hanging out with her while she recovers. 😉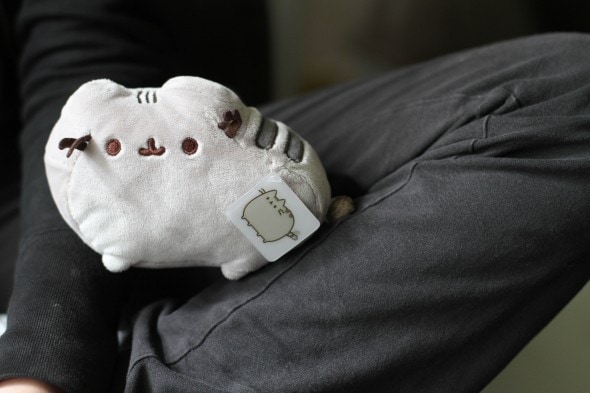 She's not much on talking right now, but luckily, I had a big fat notebook for her, and she's writing down her half of conversations.
Joshua's been decorating her pages for her.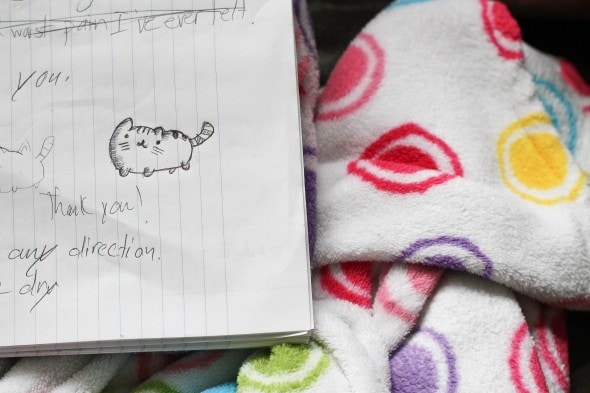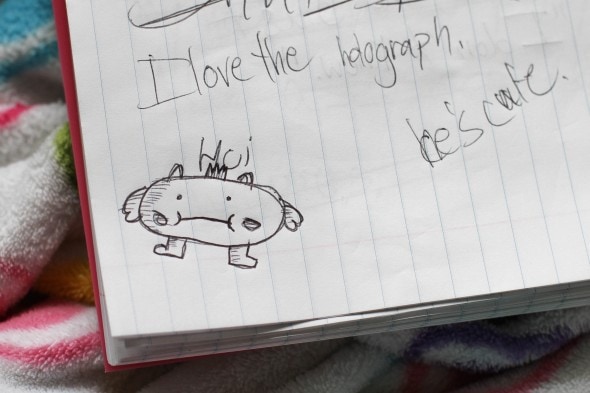 You might recognize her blanket from that year I made fuzzy blankets for all of my girls. 😉
(Good heavens! That was four years ago already.)
Anyhow. She's doing ok, but "doing ok" when you've had your tonsils out is still pretty un-awesome.
Prayers for a speedy, uneventful recovery would be quite welcome.
I think I'll be here with a grocery/menu report tomorrow, but if not, you'll know where I am (busy talking Lisey into drinking, drinking, drinking!)