What I Spent
My first trip was to Costco, where I spent $129.21.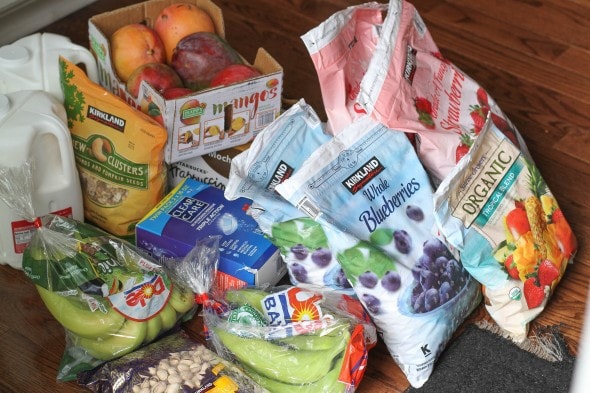 The frozen fruit is for smoothies, and that should last us for a number of weeks. One gallon of milk was for drinking, and I made yogurt with the other.
Oh, and for those of you who always ask if I include toiletries: notice the contact solution there! 🙂
I also made a regular grocery shopping trip, where I spent $114.68.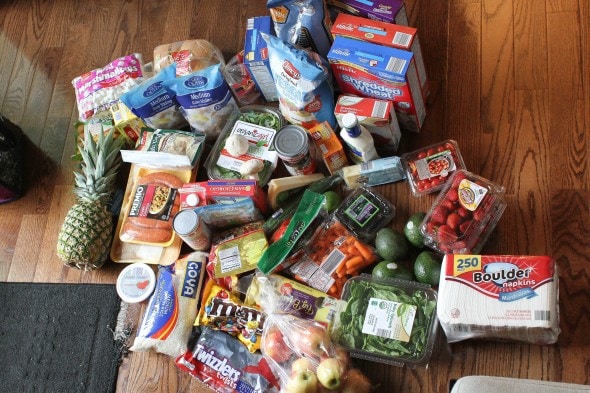 And lastly, it was a produce box week, and that cost $33. I completely forgot to take a photograph of it, though!
It contained spinach, broccoli, citrus fruits, bananas, corn, tomatoes, and probably several other things that I'm forgetting at the moment.
Anyway, this week's total is $276.89.
That's quite a bit higher than usual, but luckily, I underspent last week, which means I'm still in good shape.
May Spending
Week 1: $104.66
Week 2: $276.89
What We Ate
Monday
I made a pan of Shrimp Viennese and we had a green salad to go with that.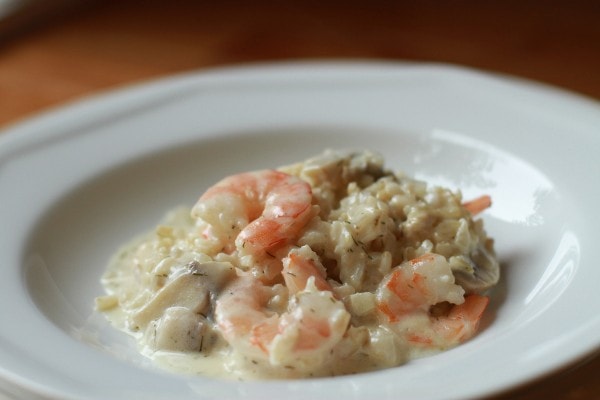 Tuesday
I tried a recipe from my Cook's Country magazine: pan-seared chicken thighs and a side dish of potato cubes with chorizo and spinach.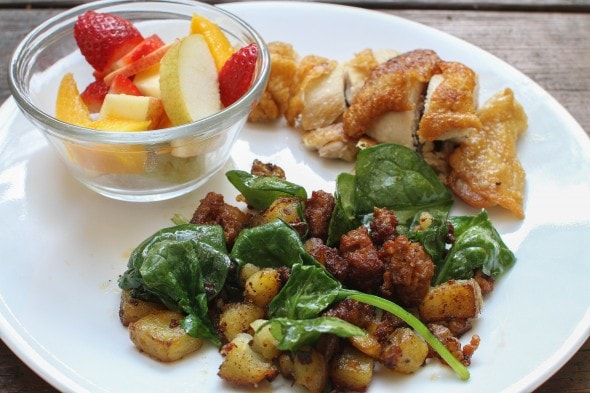 The potato cubes were really good, but I felt like the chicken was pretty boring, even though I'd salted it earlier in the day. Next time, I'll marinade or brine it.
I also made a mango/strawberry/pear/apple fruit salad. Totally delicious, largely due to the perfect mango from my box of Costco mangoes.
Wednesday
We had turkey and pepper jack paninis (from Cook's Country!), a spinach/strawberry salad (like this one, basically), and veggie chips from Aldi.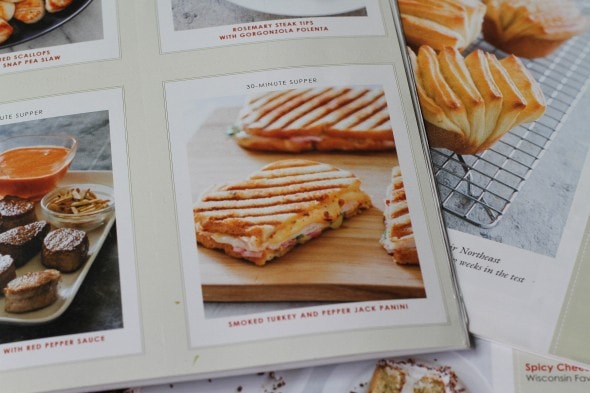 Thursday
I made chipotle chicken kebabs and an orzo salad (erm, from Cook's Country. I'm kind of on a roll with that magazine!).
Friday
My kiddos are all going to be at sleepovers, so Mr. FG and I will pick up something for just the two of us.
I'm pretty excited about having my man all to myself. Whee!!
___________________
What did you eat this week?