Sonia and Lisey were feeling a wee bit left out when Zoe got her new bed, so I painted a little something for them too.
I picked up this little rack at Goodwill quite some time ago because I could see it had potential and because I liked the little ceramic knobs. I think I paid $3 for it.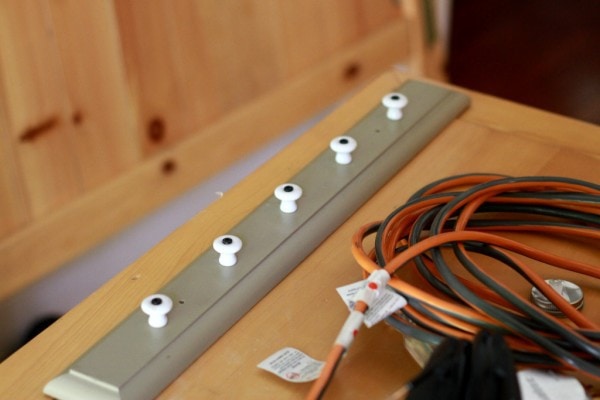 I sanded it down and put a few coats of white paint on it since I had the white pant out anyway.
If I had it to do over again, I probably would have just spray painted it because brushing such a small piece is a pain. But, what's done is done!
The knobs on this rack are too small and too slippery to be useful for hanging things like clothes, but that's not what I had in mind anyway.
Nope, I wanted it for necklaces.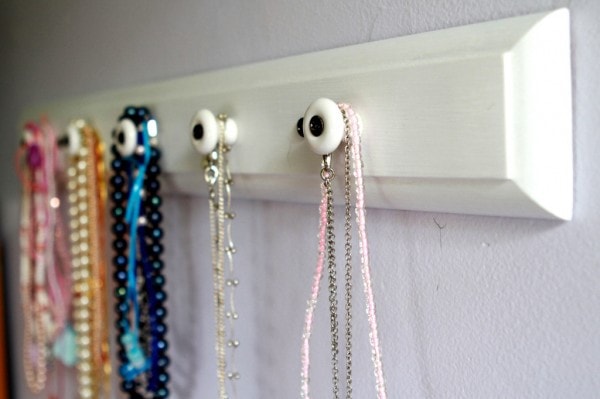 Sonia and Lisey both have jewelry boxes with the little rotating necklace hangers, but as you know if you own one, those things don't really work all that well. They're almost never tall enough for the necklaces and the necklaces get tangled. Plus, it's hard to see what you've got.
This is SO much better.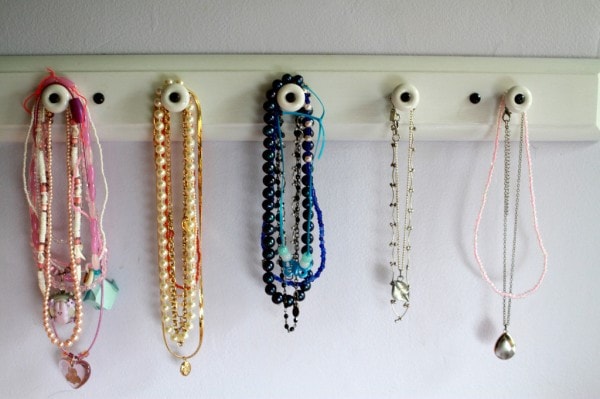 Not only does it keep their necklaces organized and within reach, I also think it looks pretty nice hanging on their wall.
It was a small thing to do for my girls, but Sonia and Lisey were overjoyed when they saw what I hung up in their room.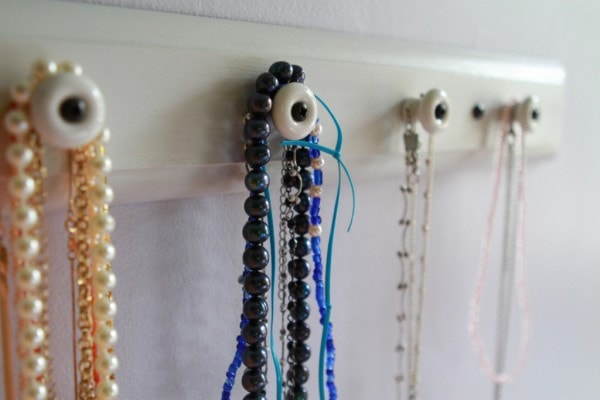 They've been wearing their necklaces a lot more now that they're easy to access, and I'm thinking that I need to keep an eye out for something like this to keep my own necklaces organized (maybe a tiny one to hang inside my closet).
I'm kinda jealous of their necklace hanger!
____________________________________
Today's 365 post: How long can three girls play on the slip-n-slide?
Joshua's 365 post: My baby gecko eating from a spoon!