I've been bringing my own cloth bags to the grocery store for quite some time now, but whenever I made a quick stop somewhere (like at the drugstore or a craft store), I invariably forgot to bring a bag with me.
This past spring, though, I ordered an Earth Day special from Hip Mountain Mama, and included in the box was this zip-up green bag.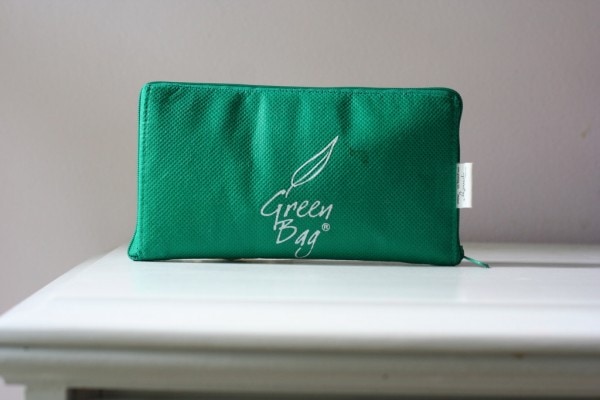 It's small, but when you unzip it, it turns into this decently-sized shopping bag.
The outside cover even turns into a pocket once the bag is unzipped.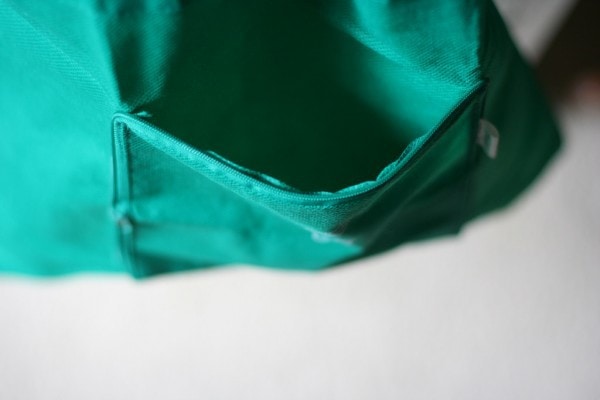 When you're done with the bag, you can easily fold it and zip it up.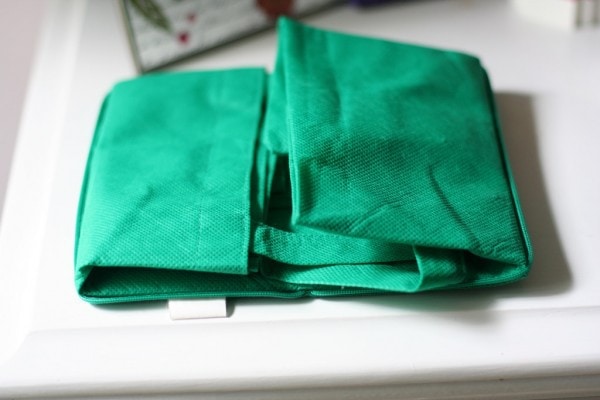 Because it's so handy and compact, I just put it right back into my purse when I'm done with it and that means I'm never without a reusable bag. I've lost count of the times this thing has saved me from having to take a plastic bag.
The bags cost $2.99 at Hip Mountain Mama, so they're a little more expensive than a typical reusable shopping bag. But, you shouldn't need to buy a bunch of them…I wouldn't want to store more than one in my purse, so I'm very content to own just one.
After all, I've got a large stash of cotton canvas shopping bags to use when I do a larger shop…this bag is just for those times when I'm buying a small handful of items.
Anyhoo, I highly recommend buying one if you're trying to stop using plastic bags.
And if you're not trying to cut down on your plastic bag consumption, I'll say that I think you should start! Between 500 billion and 1 trillion bags are consumed worldwide each year, and if we all started shopping with reusable bags, we could make a dent in that number.
Have you found any other reusable bags that are easy to carry with you?
Just so you know, I'm not affiliated with Hip Mountain Mama or with Green Bag, and I didn't even get my Green Bag free. But I've found it to be so useful, I wanted to tell you about it!
____________________________________
Today's 365 post: I was making lunch yesterday
Joshua's 365 post: Extra Photos!