This giveaway is now closed. Congrats to Jill, the winner of the prize pack!
Good morning, readers! Before we get to the giveaway, I just wanted to say thank you for all the birthday wishes you left on Monday's post. You guys are lovely and I'm so grateful to have you all here.
Also, Joshua's got a post up today. He and Mr. FG took a trip to CA recently, so you'll be seeing some CA photos on his blog starting next week, I think.
_________________________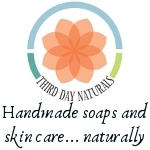 I've written about Third Day Naturals a bunch of times before, but in case you're new around these parts (Hi!! So glad to have you here!), here's what you need to know.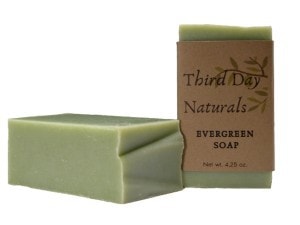 Third Day Naturals is a small, family-owned company from New York state, and they make all sorts of really great natural skin care products. Their soap is lovely and their lip balm is the best I've ever used.
(I love that it's made of things I feel good about putting on my family's skin. No petroleum products, phthalates, or parabens.)
And their body butter is quite amazing for dry skin, especially if your skin tends to be sensitive.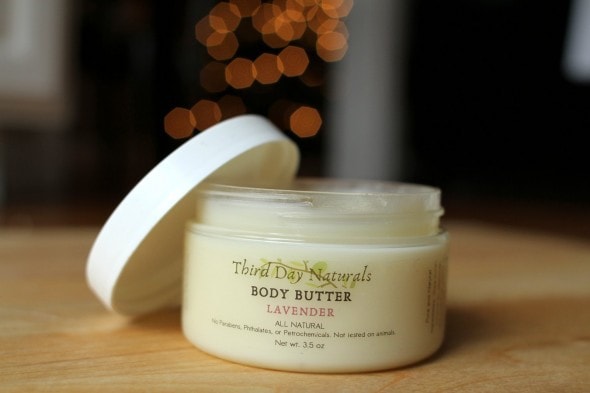 If you're wanting to bless your mama with some luxurious and natural body products this Mother's Day, do take a peek at what Third Day has to offer.
They're having a 10% off sale on their whole line thru 5/15, so your dollars will go a bit farther right now!
(and you can totally use the 10% discount even if you're just buying for yourself.)
Plus, if you order $35 or more, shipping is FREE.
You'll get high-quality, natural products, and you'll be supporting a small family business with your money.
The Giveaway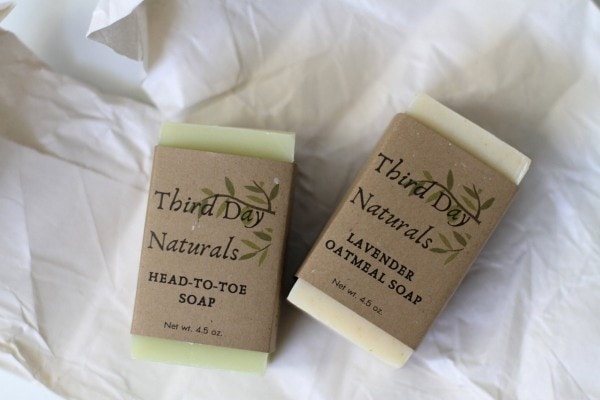 Third Day Naturals would love to bless you (or your mom!) with a gift of $40 worth of Third Day Naturals products. Here's you'll get if you win:
1 bar of soap
1 sugar scrub
1 travel size lotion stick
1 lip balm
1 wonder balm
1 bug mist
You get to pick the scents, so you can customize this to be exactly the way you want.
Also! If you can't do scents, never fear…many of these products come in unscented versions as well.
To enter, just leave a comment telling me one favorite thing about your mom (or a mom figure in your life.)

NO PURCHASE NECESSARY. Void where prohibited. One entry per person. Limited to the continental U.S. Chances of winning depend upon the number of entrants. Third Day has furnished the prize, but this post is not sponsored.