Every Thanksgiving, I make a 50-item list of things I'm thankful for, but every now and then, I also write down a random, small list of things I'm currently thankful for. Because sometimes, a little gratefulness exercise is necessary/helpful thing for me!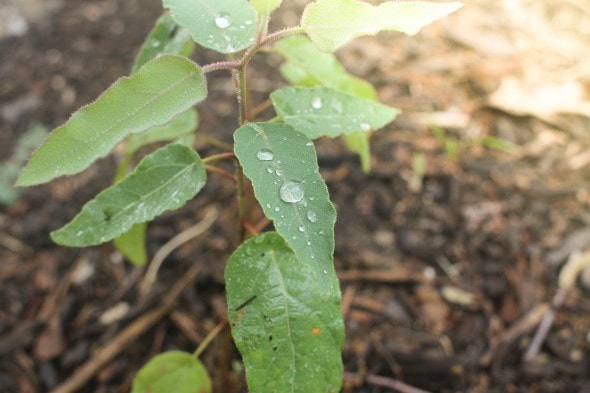 (Looking for the good is key for my contentment.)
So, here's a little list of happy/thankful things for today.
Joshua and Lisey's Relationship
Joshua and Lisey are only 19 months apart, so they've been buds from the start, and I love that their teenage selves still enjoy hanging out together.
My new floors
(Visible in the photo above!)
This project isn't quite done, because we have to finish the process of refinishing our steps/railings to match the new flooring, but still, the flooring is beautiful and way nicer than our old carpet and I am so thankful that we were able to save up enough money to do this project.
So, I'm trying to remember that instead of thinking about all the sanding/staining/polyurethaning mess/work ahead. 😉
School is nearly done!
Joshua has one math test left, I have a little bit of history to finish up with Sonia and Zoe, and we have to get our end-of-year review done. But none of that is a terribly big deal, so I practically feel like we ARE done.
I'm unreasonably excited to start decluttering my house (an annual summertime project, because I have more free time in the summer). And I'm also super excited about having more free time to do all sorts of stuff.
(Reader Laura V. commented yesterday that June is like the Friday night of summer, and she is so right. It's the best part because the whole of it is laid out before me, full of wonderful possibilities.)
I got a great Schoola order.
Schoola's stock tends to run a little bit opposite of the seasons (which makes sense, given that they're donation-based), so I was able to find a bunch of things for Sonia and Zoe to wear in the fall.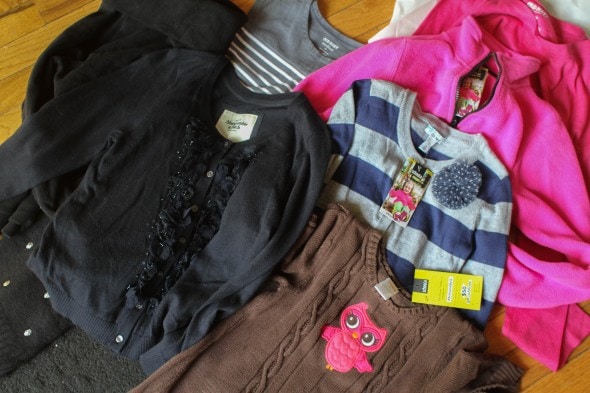 (If you're new to Schoola, you can use my referral link to get $15 off your first order. And once you sign up, you can share your referral link with friends to give them discounts as well!)
My fridge is currently organized.
Yesterday I had a fairly obligation-free day, so I spent part of my time using up food from the fridge and I also organized and arranged things better.
(Fridge organization is key in keeping me from wasting food!)
My photo tips are helping people.
Lately a bunch of readers have written to let me know that my photo posts are helping them take much better pictures, and this is making me super happy. Yay!
(You can see all the posts in the Shoot Better series right here.)
Sonia and Zoe
Though their relationship has always been a bit more turbulent than Joshua and Lisey's, they DO have a lot of fun together, and they come up with some very imaginative games to play with each other.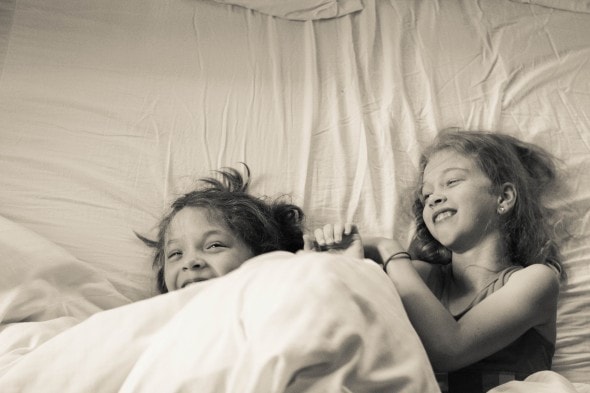 Alrighty. That's a pretty happy little list of things.
______________________
Want to play along? If you're feeling like your attitude could use a little perkiness boost, leave a comment with a few thankful/happy things. It really does help!