You know, some miscellany.
Ready?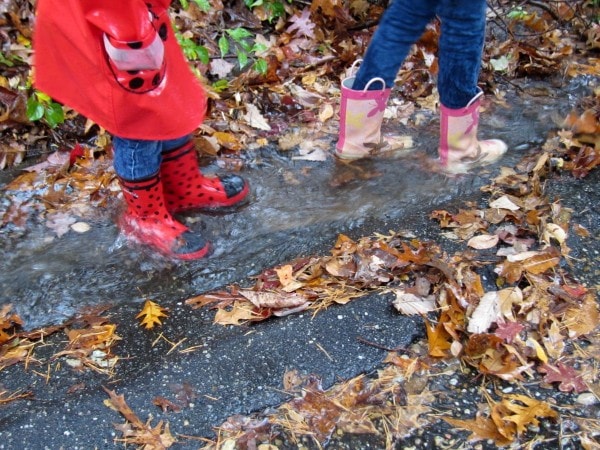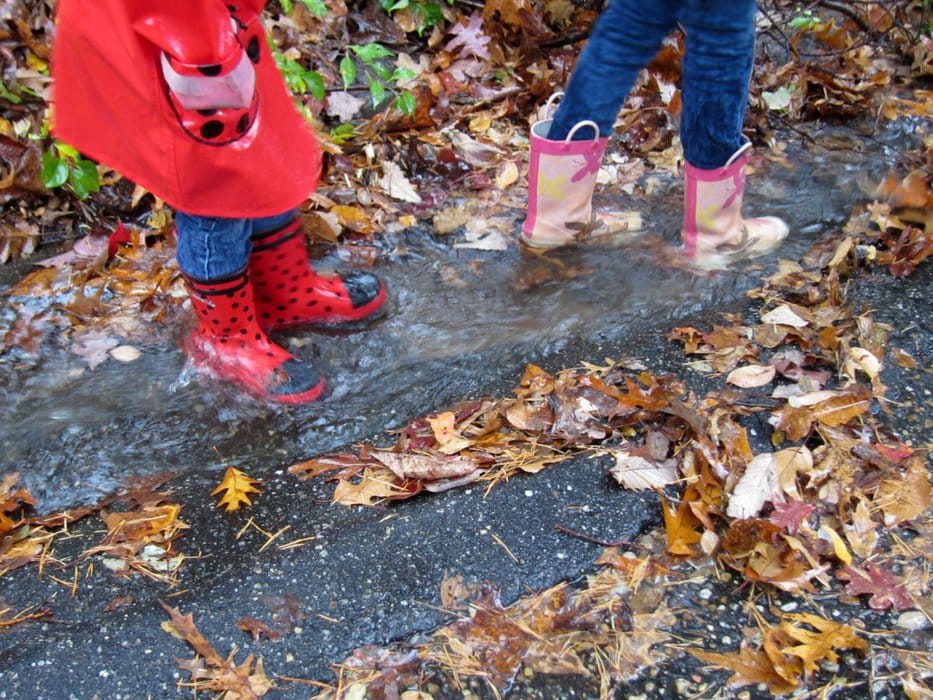 We finally bought a generator this summer, because our power routinely goes out even during thunderstorms. Before the hurricane hit, Mr. FG and I joked that now that since we have a generator, the power probably won't go out.
And we turned out to be right.
But of course, I'm grateful whenever we don't have to use the generator.
__________________________________________
Could someone explain to me how the junk drawer gets so messy??
For someone who claims to want to live with less stuff, that drawer was awfully full.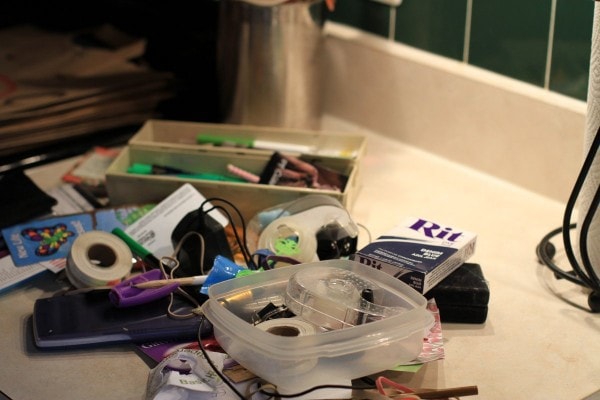 Also, could someone tell me why I had a package of fabric dye in the junk drawer?
(probably not.)
That pile there wasn't even everything that was in the drawer, sadly enough.
But, it has once again been restored to order.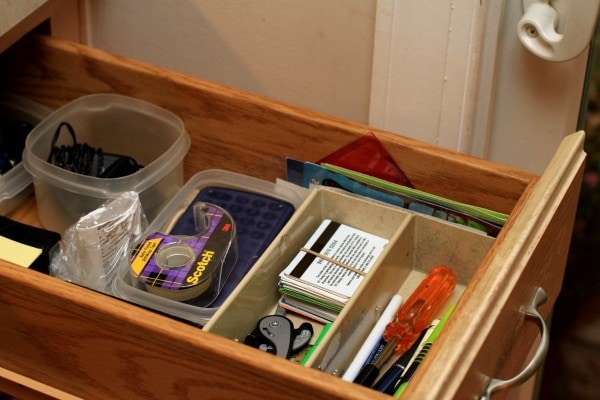 It'll probably stay this way for, oh, about a week.
_______________________________________
What's that?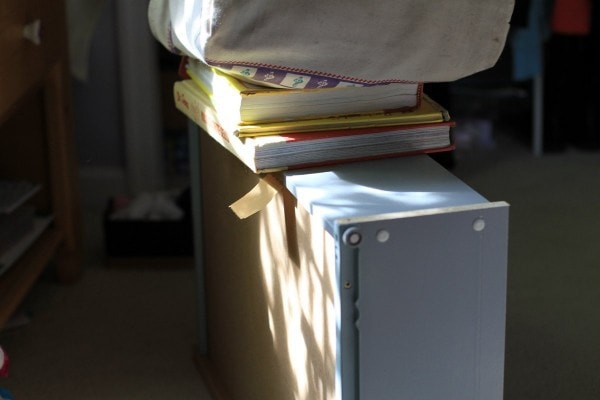 You don't routinely take drawers out of your dressers and stack books on top of them?
Well, I don't either. But this decidedly-not-an-heirloom dresser had drawers with issues. To be precise, the bottom panels kept sinking and popping out of the back piece, which made everything in the drawers sag.
This has been happening for a while, but since the whole drawer is made out of particle board and other not-solid-wood materials, I didn't really think it could be fixed. Nails and screws don't work well in particle board, after all.
But then I realized that maybe glue could do the trick. So, I spread glue on the bottom piece and on the groove in the back side, pushed the pieces together, weighed them down with books, and hoped for the best.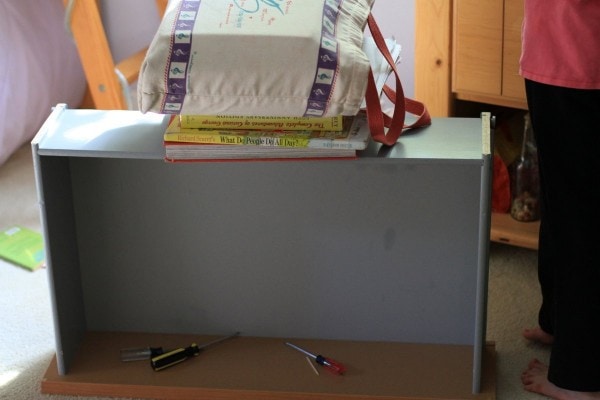 Much to my delight, the glued pieces held together very nicely, so I proceeded to fix the other drawers as well.
I don't think this dresser is going to be handed down to my grandchildren or anything, but I'm pleased that its useful life has been extended a bit.
____________________________________________
I volunteered to bring rolls to a funeral recently, so I made a triple batch of basic dinner rolls. I think they look kind of beautiful, don't you?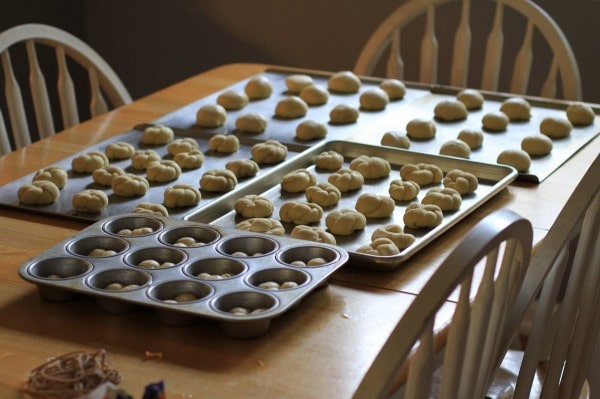 It's a good thing I didn't quadruple the recipe, because the triple recipe used nearly all of my baking sheets.
_____________________________
In October, I took another trip to the Aldi headquarters (so fun!)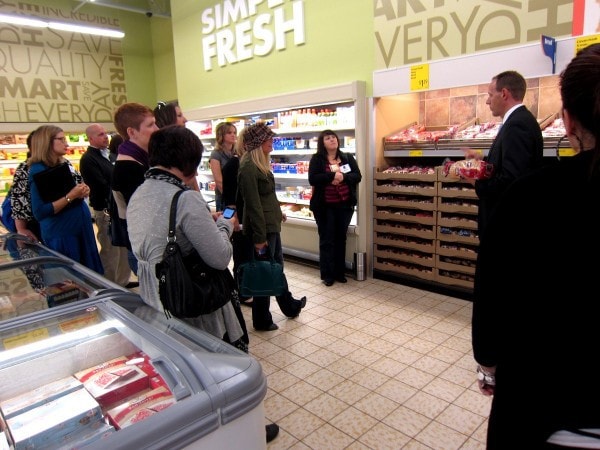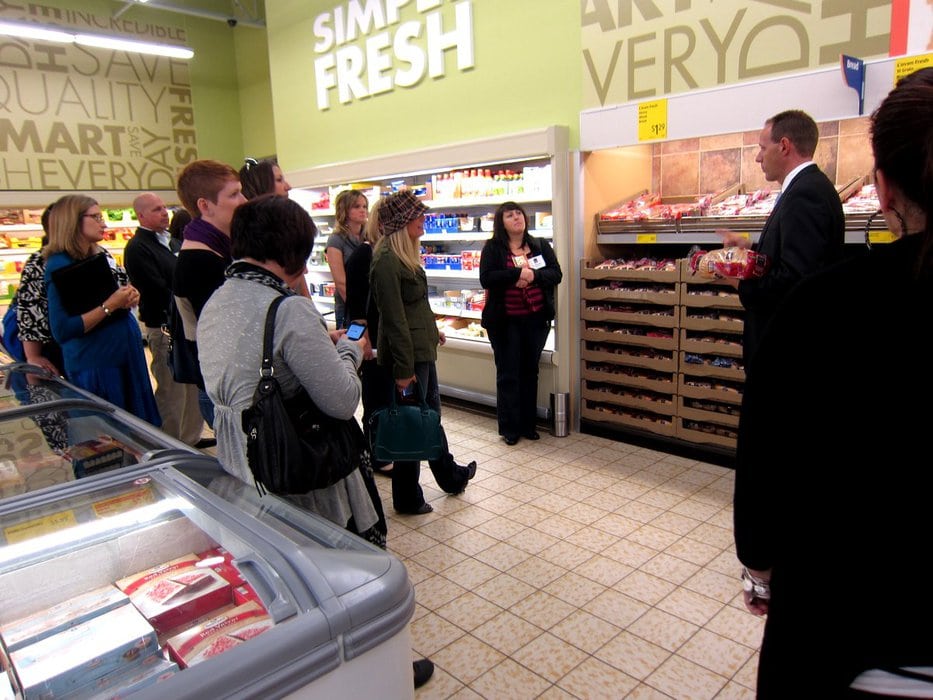 I'll tell you all about it this week, now that the Christmas series has concluded.
Aaaand, I think I'll try to squeeze in an America's Test Kitchen giveaway too.
It's gonna be a good week. 😉