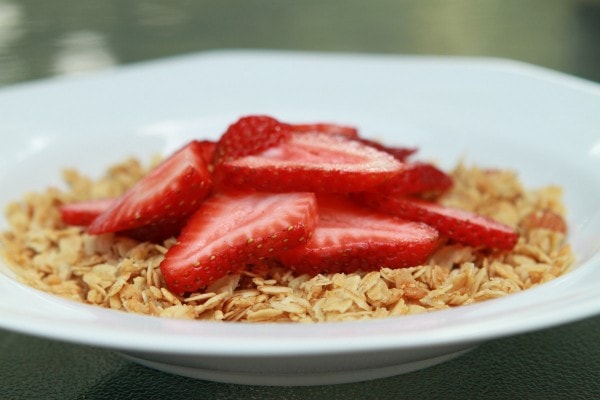 I've been a granola-making machine this summer. For some reason, I hardly ever get around to making it during the cooler months, but in the summer, I've almost always got some granola in my cabinet.
In the past, I've always used some sort of vegetable oil to make my granola, but this summer, I've been using coconut oil. Since I put shredded coconut in my granola, the coconut oil works perfectly, enhancing the coconut-y flavor. Super yummy.
I posted a granola recipe back when I first started my blog, but when I saw this one, I gave it a try, and I've been using it all this summer. It uses less sugar and honey than my original recipe, but it's still very tasty, if a little less clumpy.
Before you start making the granola, turn your oven on to 300° F.
For the granola base, mix rolled oats, nuts, coconut, and dried fruit in a bowl (I didn't add fruit this time).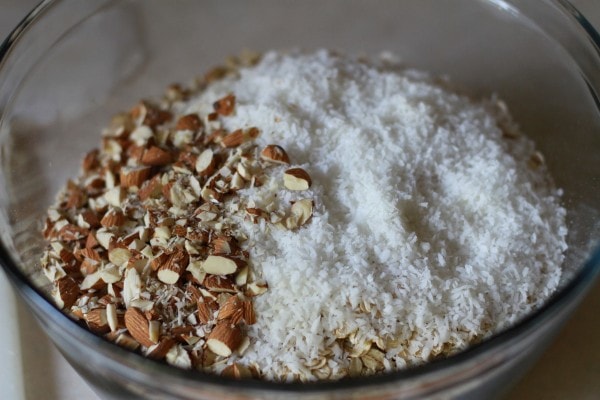 Next you'll need to make the syrup.
Combine the coconut oil, honey, and brown sugar. If it's cold in your house, the coconut oil may be solid, but in the summer, mine is quite soft.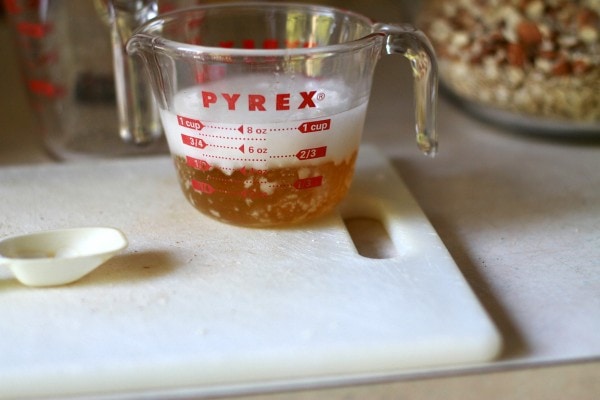 Cook and stir over low heat until the brown sugar is dissolved.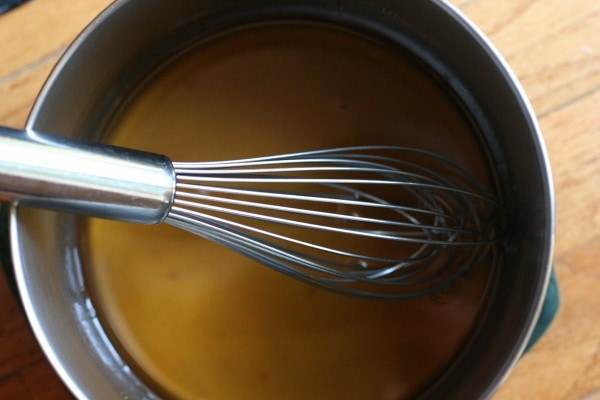 Stir in 3 teaspoons of vanilla (or you can use a combo of vanilla and almond extracts), and pour the syrup over the oat mixture. Stir until well coated.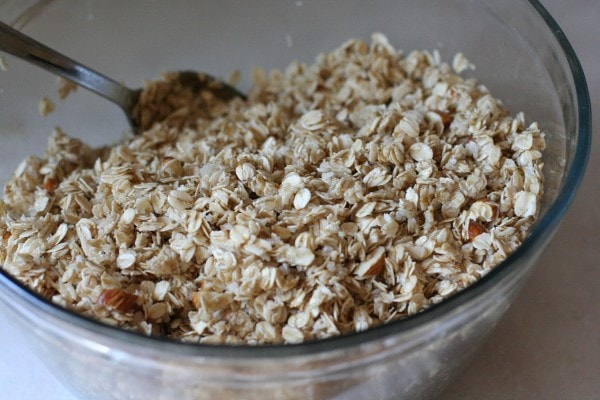 Pour the coated oats out onto two baking sheets. If you've got rimmed sheets, those make stirring easier. Sadly, my only rimmed sheets are nonstick and I have problems with my granola burning on those.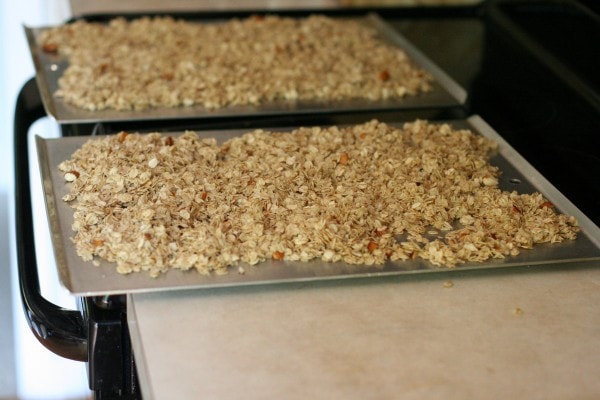 Bake for 15 minutes. Carefully stir, then bake for five minutes longer. Stir again and bake in 2 minute intervals until granola is golden brown and slightly crispy.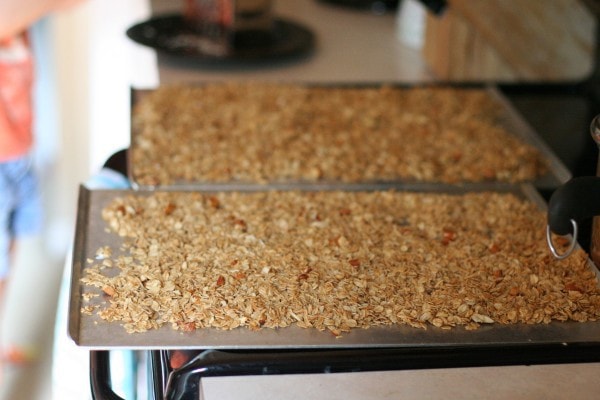 Yum.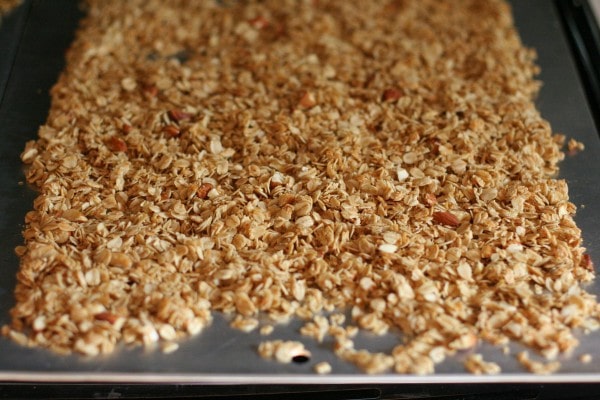 This granola is delicious as a breakfast cereal, of course.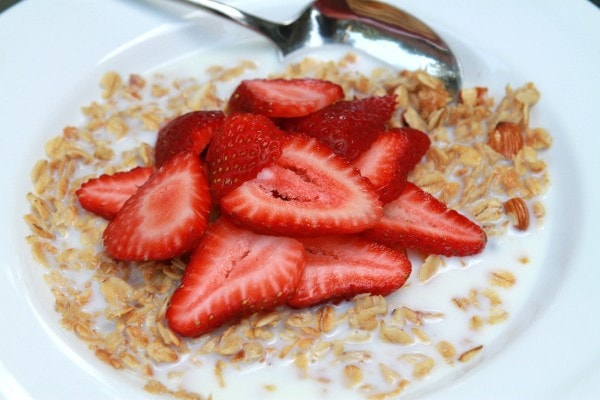 But it's also good for sprinkling on top of yogurt, especially if you add some fresh fruit to the yogurt.
Here's the recipe, and scroll on down for the giveaway news!
Coconut Granola
Ingredients:
6 cups regular oatmeal
1 cup nuts
1 cup dried fruit
1 cup shaved coconut or other fruit/nut
1/2 cup honey
1/2 cup coconut oil
3 tbsp dark brown sugar
3 tsp vanilla extract (or almond extract)
Directions:
Preheat oven to 300 degrees.
In a large bowl, combine oats, nuts, fruit, and coconut.
Heat the honey, oil and brown sugar on low heat in a small pot. Stir in extracts.
Pour honey mixture over oat mixture and stir well. Spread onto two baking sheets.
Bake for 15 minutes, then stir. Bake for another 5 minutes and stir. Bake in additional 2-5 minute intervals until granola is light golden brown.
The giveaway!
This giveaway is closed.
Disclaimer: Tropical Traditions provided me with a free sample of this product to review, and I was under no obligation to review it if I so chose. Nor was I under any obligation to write a positive review or sponsor a product giveaway in return for the free product.