Today's guest post is authored by Elizabeth Trudgeon Brown, of The Frugal eReader. Since I just gave Mr. FG a Kindle for Christmas, I'm interested in learning about how to avoid spending tons of money on books for it, so I thought an interview with Elizabeth would be good. Hopefully it'll be informative and helpful to those of you that are as new to e-reading as we are!
(note: Elizabeth recently purchased advertising space here on my blog, but this post was in no way sponsored. Any sponsored content always, always goes over on my review page. Also, Elizabeth's blog is loading oddly in Firefox for me today, so you might want to use a different browser to view it.)

________________________________________
Can you tell everyone where you came up with the idea to create your blog, The Frugal eReader?
While I was eagerly waiting for my Kindle to arrive this past summer, I spent a lot of time at the Kindle Store and Discussion Forums searching for books to read. I caught a few discussions about $9.99 being the price cap that eBooks are generally accepted at, or that some readers were frustrated about prices being over $9.99 since the Agency Model took affect. I started to search for books that were under that threshold, and was pleased to find that so many were available!
I decided to create a place that readers could come to so that they wouldn't have to spend a lot of time and effort researching for themselves, and where they can discover books and authors at great values.
Your tagline is "Frugal Finds Under Nine for the Kindle." Can you discuss what that means, and all that your blog includes?
The Frugal eReader is dedicated to featuring Frugal Finds Under Nine; this means that all eBooks featured are under $9.00. I feature many books that are as low as $0.99, as well as Frugal Freebies. They are available on the Kindle from traditionally published as well as self-published authors, and fall across nearly all genres.
I post every day, and feature special weekly posts three days a week. These weekly posts include "Monday's Three: Under Nine, Under Five, and Under One," "Frugal Freebie Wednesday," and "Top Five Under Five Friday." While the prices may be frugal, the posts are not in any way! The book's entire description, as well as reviews and Amazon's review rating are included. Links are in each post to easily take a reader straight to the Amazon purchase page. Also, each sponsored post includes up to a full chapter excerpt of the featured book.
I have expanded The Frugal eReader to include Frugal eGames for the Kindle (eGames are usually free, or available for $1.99-$2.99), as well as appropriate Amazon announcements, giveaways, and author interviews.
Each and every post can easily be found through the multiple labels or the search box on the blog.
Do you know of other frugal or free Kindle resources?
In addition to The Frugal eReader, there are a couple places I frequently visit for all things Kindle. I definitely recommend checking out the Kindle discussion forums on Amazon. Specials, deals, freebies, low priced books, as well as tips and tricks are discussed on the threads. They're great communities to interact with many readers and authors.
Also, there are many helpful and knowledgeable people over on the Amazon Kindle facebook page.
Do Kindle books go on sale or get discounted?
Amazon does periodically announce special deals on Kindle books. I work hard to include these on The Frugal eReader as I come across them. Also, there are free eBooks available every day – basically all of the classics, as well as limited time offers on titles.
Also, the self-published author community offers sales and promotions on their titles ever so often; usually on their blogs/websites (check out the Author Websites & Blogs page on The Frugal eReader), or on Kindleboards.
Can you get library books downloaded to a Kindle?
Currently, you cannot get library books on the Kindle. They have however, just announced lending for the Kindle. You are now able to lend out a Kindle book to anyone – they don't have to own a Kindle! There are great Kindle Reading Apps so that you can read Kindle books on your PC, Mac, iPad, or smartphones. Please visit the Kindle Quick Links page on The Frugal eReader for links to helpful and useful Kindle pages on Amazon.
Thank you again Kristen for inviting me here today. Happy eReading!
_______________________________________________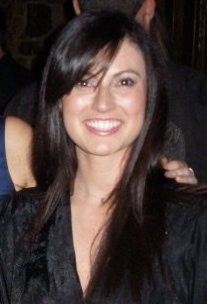 Elizabeth Trudgeon Brown writes The Frugal eReader, a blog about frugal Kindle books. You can subscribe to her blog through an RSS feed or NetworkedBlogs, to ensure that a Frugal Find is never missed. She is also very active on The Frugal eReader facebook and Twitter where she encourages readers to join her for specials or giveaways found from other blogs or authors. She can also be reached through email at etrubrown at gmail dot com.
space
space
space
Today's 365 post: Zoe and me