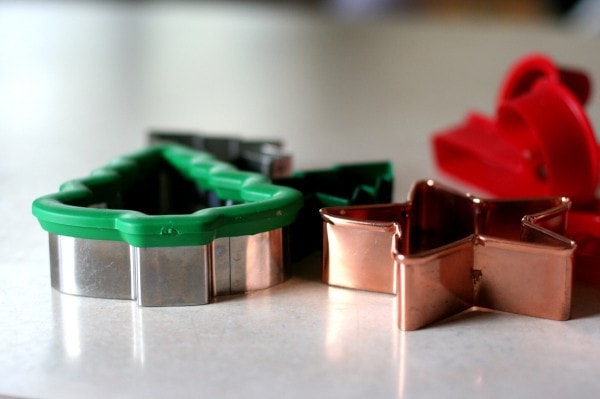 I know it's only October, and I'm sure that like me, you're rolling your eyes at the store shelves festooned with holly, lights, and garland.
Though I think it's way too early to be buying Christmas decorations, I don't think it's too early to be thinking about Christmas, especially if you want to celebrate it responsibly.
Responsibly? Yup. I think you can have a delightful Christmas while still being environmentally responsible, fiscally responsible, and socially responsible.
1. Save up some money.
January is the best time to start this, but hey, October is better than never. Can you eat from your pantry and save some of your grocery money? Make a pizza instead of ordering one? Borrow a movie from the library instead of visiting the movie theater? (you won't even be tempted to sneak candy in if you watch at home!) Sell some clutter? Pick up a small bit of side work? Sign up for Swagbucks and earn some Amazon moola?
Start up an ING savings account earmarked for Christmas saving, and sock the money away there. It'll be available when you need it, but just inaccessible enough to make it easy to leave it alone. And after this Christmas passes, set up a automated contribution to that account every month (even $20/month will give you $240 after a year).
2. Talk to your extended family about paring down.
In an economy like this, your extended family might actually be relieved to cut back. Consider doing a name-drawing exchange, where all the adults draw a name and give a gift only to that person. Or suggest doing kids-only gift exchanges.
The fewer people you have to buy for, the more thought and effort you can put into the gifts you buy, and I think that makes things way more fun!
3. Buy from businesses that you can feel comfortable supporting.
You probably don't feel great buying nothing but cheaply made products imported from China, and cheaply made products from China aren't ultimately going to bless your recipients all that much (they'll likely wear out and break in short order.)
Responsibly made products do usually cost more, but if you've pared down your gift list some, you might be able to spend a bit more on each present.
Remember Novica, the company that partners with artisans around the world? I think they're a great place to shop for gifts, and I just noticed that until midnight PDT today, they're offering free shipping on almost all of their jewelry (note to self: hurry and order earrings for Lisey!). In addition, you can use the coupon code NOVICAEX3 to save $10/$40 purchase.
Or consider buying a shirt for someone from Dandelion Dreams, and help support the adoption of a little girl from the Congo.
Give someone responsibly-produced coffee. Check out what Ten Thousand Villages has to offer. Buy environmentally responsible, organic gifts. Even if you can't shop at these types of places for all your gifts, buy one or two responsibly-produced gifts. Something is better than nothing!
Oh, and I can't finish #3 up without mentioning that thrift stores are socially, evironmentally, AND fiscally responsible places to shop. So, don't rule them out. 🙂
(Zoe, for one, doesn't mind getting second-hand gifts! And neither does Sonia.)
4. Make some gifts.
You don't have to make fancy, time-consuming gifts for everyone on your lists, but maybe you can make some simple gifts for at least a few people. Homemade gifts are usually frugal and environmentally responsible, so if you can find the time, they're a win-win!
Need some inspiration? Check out my 5 homemade gift ideas. I've made some fun scrapbooks as gifts before too. And here are some of our homemade/thrifted gifts from last Christmas.
Also, my ebook, Reuse, Refresh, Repurpose has a number of ideas in it that can be used as Christmas gifts.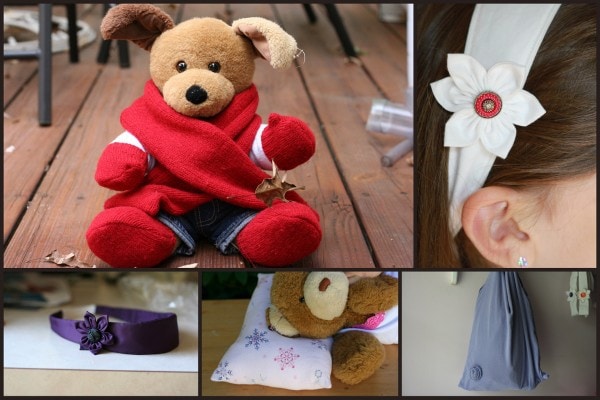 It's only $3.99, so even if you only use one idea for Christmas, it'll pay for itself! And all the ideas in my book reuse or repurpose old clothes, so they're fiscally and environmentally responsible. Plus, this book will help you to responsibly use your old clothes throughout the year, not just at Christmas.
5. Spend less and give more.
The Advent Conspiracy covers this idea really well, so go check them out!
If you're feeling the urge to have a less consumery, less selfish Christmas, pare down your gift list, cut back your Christmas budget, and use the saved money to bless someone who doesn't have clean water or food to eat. Living Water is a favorite charity of mine, and Heifer is pretty awesome too.
__________________________________________________
What would you add to the list? How do you celebrate responsibly?
__________________________________________________
Today's 365 post: At dinner last night, we were talking about the 80s.

Joshua's 365 post: Music