BEFORE WE GET TO FOOD: I have a time-sensitive thing for you! Until 11 PM tonight, 3/9, get 20% off at eBay with code PSPRING20!
You can't often get coupons for eBay, and this is a really, really good one.  Click on the link above for more details.
(eBay link is an affiliate link.)
What I Spent
My fridge was a bit empty when I came home from Florida, plus it was Sonia's birthday party this week…so I spent a lot more than usual!
I spent $163 at Aldi alone.
I spent $7.31 at the trip where I got my free oranges.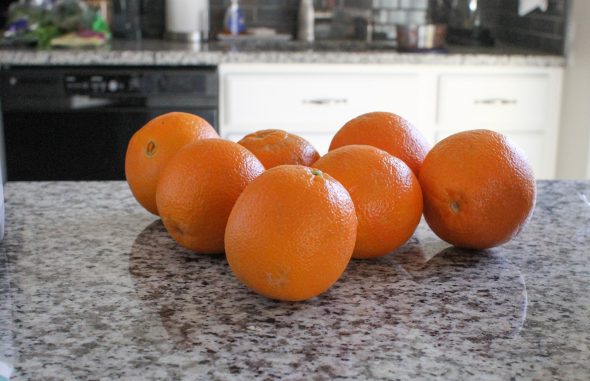 And on the trip to get shrimp for Sonia's birthday meal last Friday, I spent $61 ($30 of which was on shrimp).
Lastly, a small stop ran me $13.
So, I spent $245.  Whoa.
That puts me at almost $100 over budget.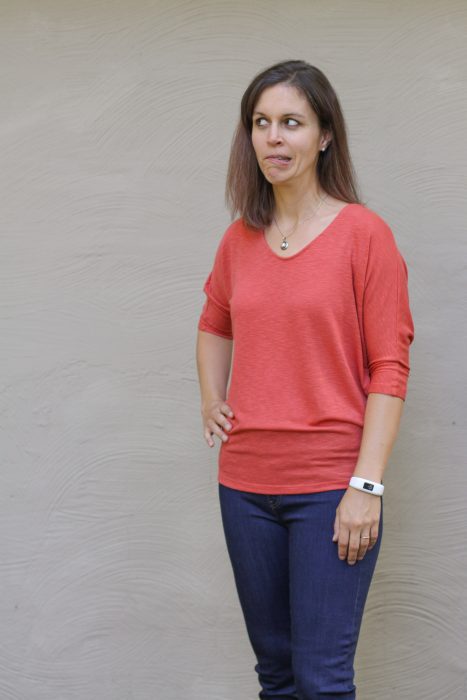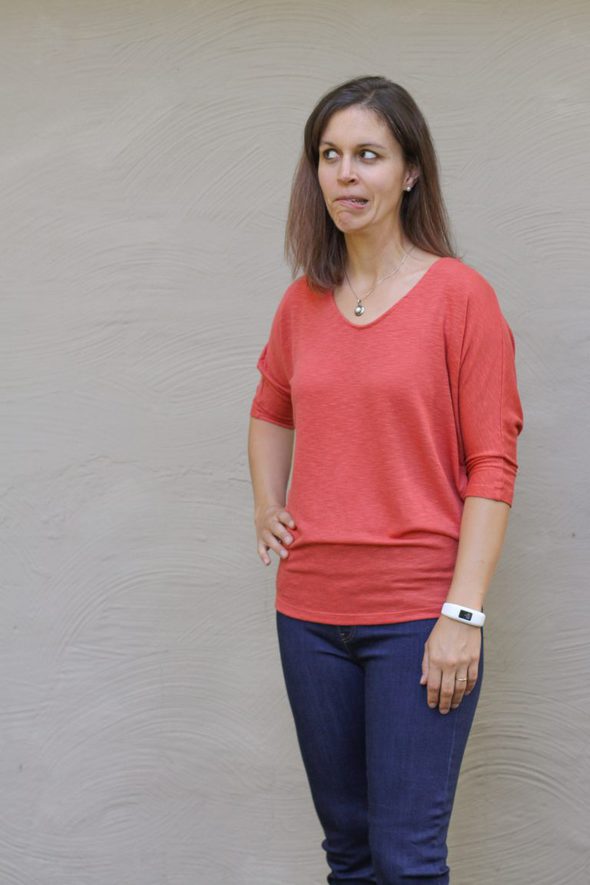 (You never know when an outtake from a Stitch Fix post will come in handy!)
Which makes me think that perhaps an eat-from-the-freezer-and-pantry week is in order.
What We Ate
Monday
I grilled some pork tenderloins (used my newfound pork knowledge, of course) and topped them with a homemade chimichurri sauce.
To go with that, we had mashed potatoes and grilled asparagus with garlic butter.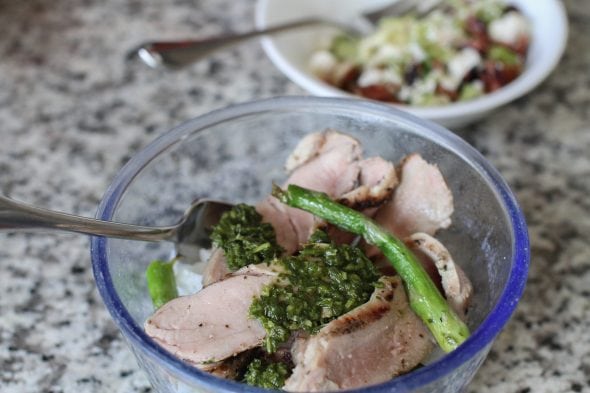 (here as leftovers for a later lunch!)
Tuesday
I tried a new recipe from my latest Cook's Country magazine for slow-cooker Chicken Tikka Masala.  It was pretty good, but my chicken was a little over 160° when I took it out after 4 hours.  So, I think I'd check it at 3 hours next time around.
I also made a brussels sprouts salad that one of you recommended on instagram (after I did a few stories complaining about having too many brussels sprouts in my fridge!).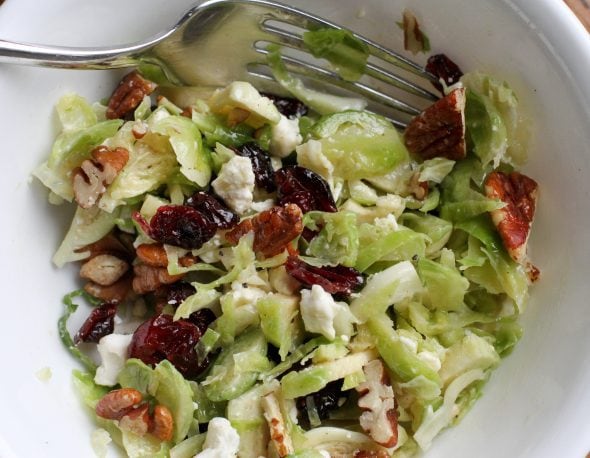 I give this a thumbs up because it was different, easy, worked as leftovers (just don't add the pecans…sprinkle them on as you serve it), and didn't involved cooking the sprouts.
(I hate cooking Brussels sprouts because they make my whole house smell terrible!)
Wednesday
I made 3 Cup Chicken stir fry from a Cook's Illustrated magazine, and we ate that over rice, with orange wedges on the side.
Thursday
I had the makings for chicken noodle soup in the freezer (cooked chicken and veggies), so I thawed those and a few jars of homemade broth.  Easy peasy!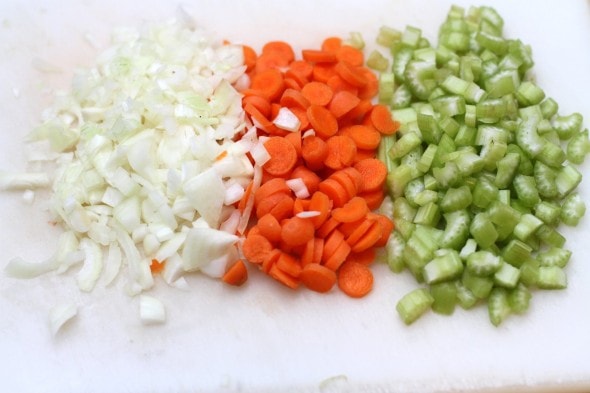 We had some raw veggies and fruit with our soup, plus whole wheat toast.
Friday
I was going to make Chicken Pizzaiola, but in typing this up, I'm realizing that that would make four days of chicken in a row.  Which is a lot.
So, maybe I'll opt for something that doesn't involve chicken!
What did you eat this week?  And how's your grocery budget doing?
(Hopefully better than mine this week.)
(!!!)