This post was written by Lisa of Condo Blues. I love the concept behind this post, as it reflects my own personal belief that a frugal life doesn't have to be a life of deprivation.
_____________________________________________
10 Frugal Luxuries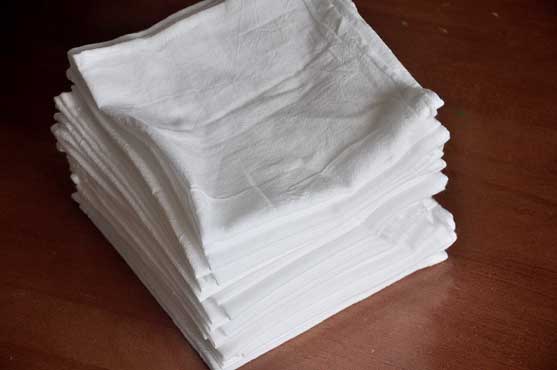 In order to save money you need to spend less than you earn. Generally that means giving up wasteful habits and frivolous spending on luxuries.
Or does it?
As I simplified my life and saved my pennies I learned that I didn't have to give up my little treats, just change them a bit. If you think you've can't live a big, fun, and beautiful life on a budget, check out these ten frugal luxuries that may be sitting right under your nose.
1. Cloth napkins – I love that I don't have to go to the store when I run low on napkins and the roads or weather are awful. If I need more napkins, I do a load of laundry. Let's face it; consistent napkin use is what sets us apart from the animals. Or from toddlers that eat like little wild animals.
2. Homemade chicken/turkey stock – This is my husband's baby. We have a crock pot that's big enough for a whole turkey carcass and makes heaps of homemade soup stock. When my husband makes stock the whole house smells like heaven! The taste of food made with his homemade stock can't compare to the same thing made with stock from bouillon cubes or a can.
3. Handmade soap – While a bar of handmade soap sometimes costs more than a regular bar of soap, they tend to last longer. My favorites are soaps I buy from crafters and are made with wonderful pampering ingredients like goat's milk or fresh smelling herbs that you can't find in bars of regular soap. It's a two dollar spa treatment that lasts for months on end.
4. Homegrown fresh/frozen/dried/canned vegetables and herbs – I don't have enough room for a big vegetable garden but I do haven enough space to grow herbs. I try to grow varieties that I can't find in the grocery store or that are too expensive to buy regularly at the gourmet grocery store. I pick and dry my herbs throughout the summer and save them in my pantry. Then I offer to trade them with gardeners that are trying to get rid of their extra vegetables at the end of the summer. It's a win/win. What we can't eat right away I freeze for later.
5. Green cleaners – Green cleaners don't have to cost more than conventional cleaners. Actually mine cost less! I was skeptical of the cleaning power of vinegar, baking soda, hydrogen peroxide, and lemon juice but I was quickly converted when I saw the results. Not having to worry about my family accidentally ingesting harmful cleaning chemicals is a load off my mind.
6. Eating leftovers – You may call it cheap. I call it not having to cook dinner or the easiest way to pack a lunch for work which makes it a luxury on lazy weekends or at times when a quick meal is a must. Warming up leftovers is more nutritious and cheaper than frozen microwave meals that always leave me hungry – why is that?
7. More family time – Making time to spend with family can be a luxury given busy schedules. Family time doesn't have to be an expensive outing; sitting down to nightly family dinners does wonders. Some of my favorite family outings are gathering everyone up and taking the dog for a walk in one of our favorite downtown parks.
8. Bubble baths – Finding a few minutes of uninterrupted time for myself is very rare which makes it an even greater luxury – with or without the bubbles.
9. Libraries – I can read the current best sellers and see the latest movies released on DVD all for free courtesy of my public library. One of my favorite activities is spending a few hours poking around the library, which often yields better results and is much cheaper than doing the same thing at a bookstore.
10. Making the last payment on a bill – Big or small it's a wonderful feeling to use those pennies I saved up here and there to make a larger payment on a bill or to clear out a debt.
What are your frugal luxuries?

Lisa Nelsen-Woods is a writer who takes the DIY approach to green living, decorating, home improvement, and crafts. She shares green living and money saving tips with a dash of humor on the side on her blog Condo Blues. She has a one eyed rescue dog named Blitzkrieg. He likes carrots.