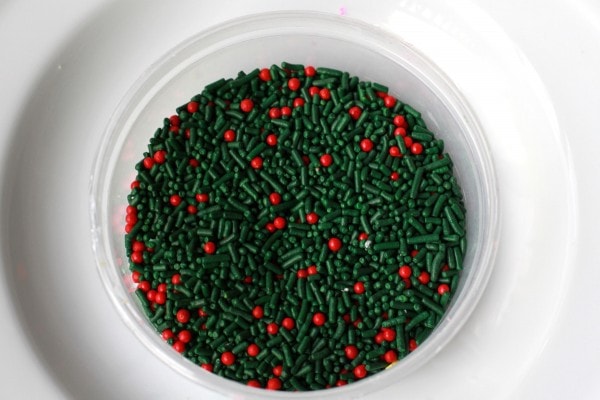 Indeed, so did I.
But Sonia saw eyes, eyebrows, noses, and mouths (and a goatee too, I think?).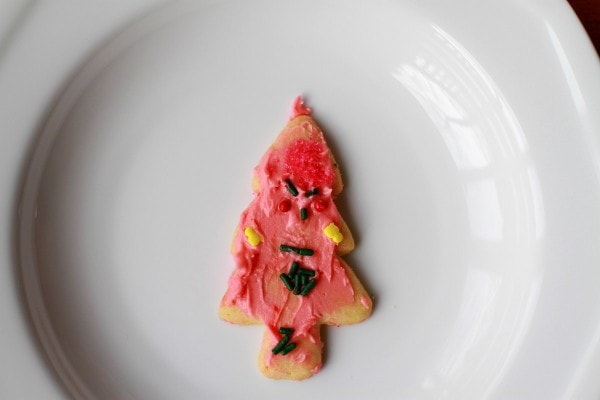 That, dear readers, is a bad Dryad. You heard it here first.
You know how the Grinch stole Christmas? Well, these evil cookies are stealing Easter. See the chicks and Easter eggs?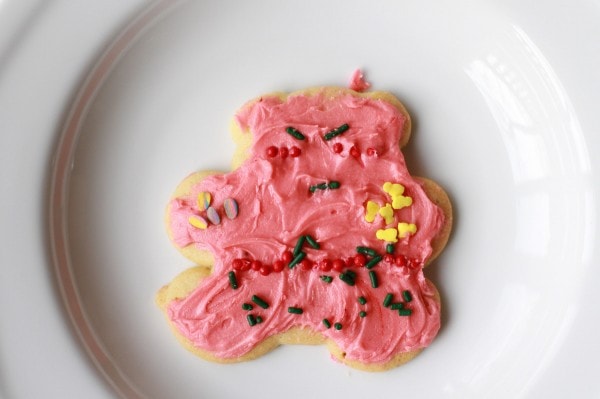 The other kids joined in too, of course. This is a Cyclops. Apparently he's not stealing Easter.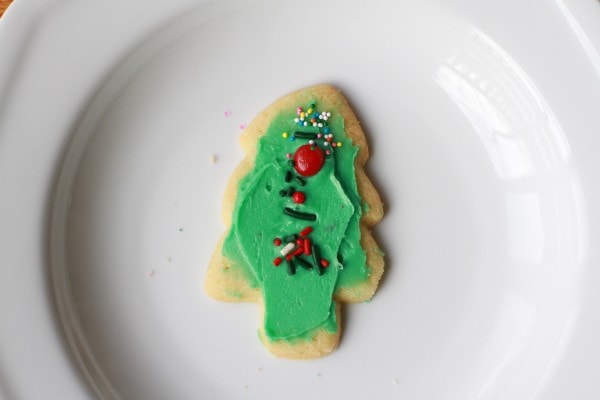 Joshua added some dough to this bear shape, trying to make a Medusa, but once it was baked and frosted, it turned out more like an elf.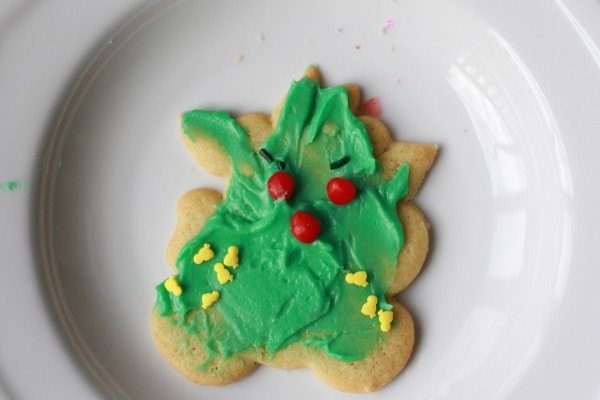 Which I prefer to a Medusa anyway.
But my favorite of all the cookies is this one that Joshua decorated.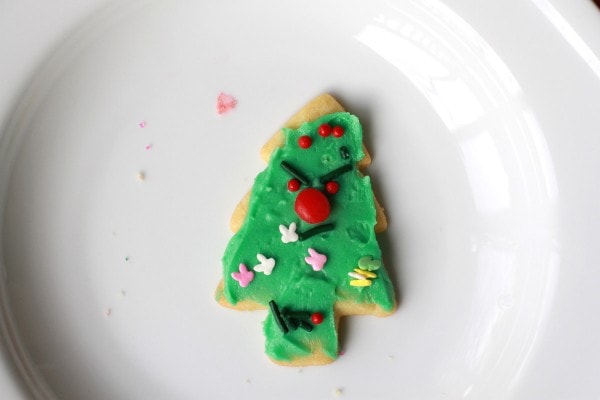 It just cracks me up.
Joshua's friend Thomas is under the weather, so I suggested that he add some text to make an ecard to send to Thomas.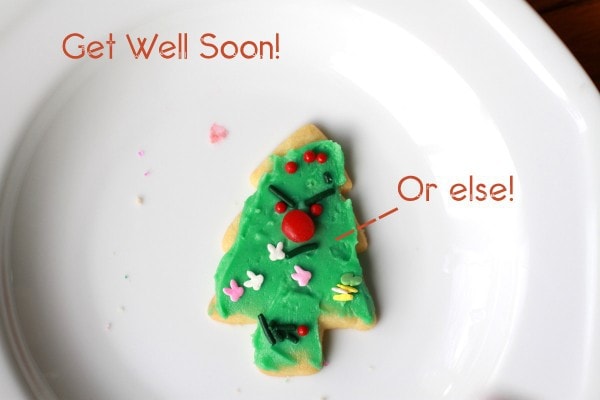 Because really, wouldn't an Easter-stealing Christmas tree cheer you up??
___________________________
Today's 365 post: The Tree
Joshua's 365 post: Holiday Origami