I'm pleased to report that I am feeling slightly less negative than yesterday.
I cleaned up my room.
I went for a walk.
I had a phone call with Lisey, texted with Sonia, and had in-real-life convos with Zoe. 🙂
I got myself a little more organized on the school front.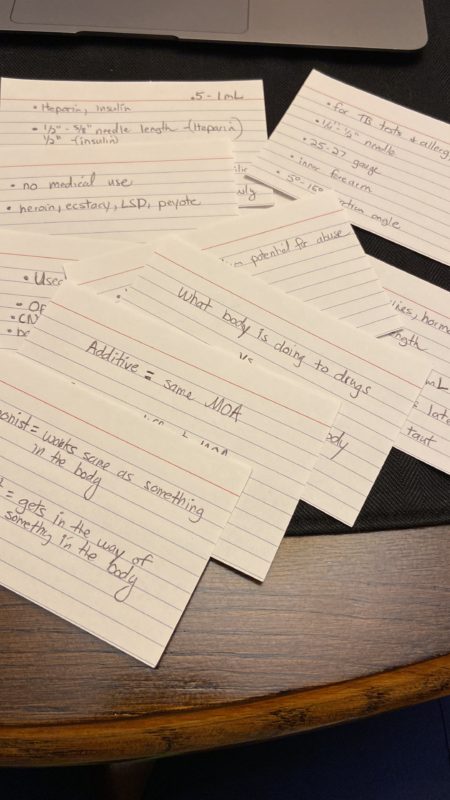 I went to an open lab at school for extra practice with injections and vital signs.
I snuggled with Chiquita.
I dunno if any of those things in particular helped, or if it was a combo of them all, but I feel a little more equipped for life today than I did yesterday.
What I Spent
I spent:
$30 at Lidl
$16 at the Hispanic grocery store
$30 on pizza
So, $76 for me this week.
What We Ate
Saturday
Lisey was so exhausted when she got here, she ended up hitting the hay at like 6:30 pm and she didn't even want dinner.
Zoe was at work. And I honestly do not remember what I ate! I remember I watched a ton of lab videos that evening, but my dinner has completely fallen out of my brain.
Sunday
Zoe had a night off of work, so the three of us went out for pizza and then went to Target, where we did some clothes shopping.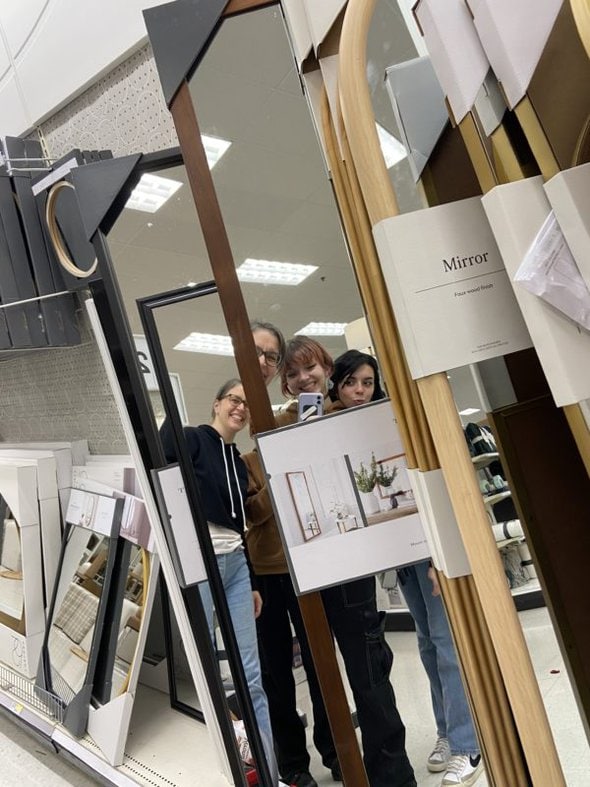 But then when we got to the fitting room, it was closed!
So we just bought everything we were going to try on, then went home and had a big try-on session at my house, which honestly was probably more fun than using the Target fitting rooms.
And then we returned the didn't-fit items the next day.
Monday
Lisey's last night here; I grilled chipotle chicken kebabs, which we ate on a green salad with the cilantro-lime sauce as a dressing.
Here's a real-life photo, with dark lighting.
But in nice lighting, here's what the kebabs look like.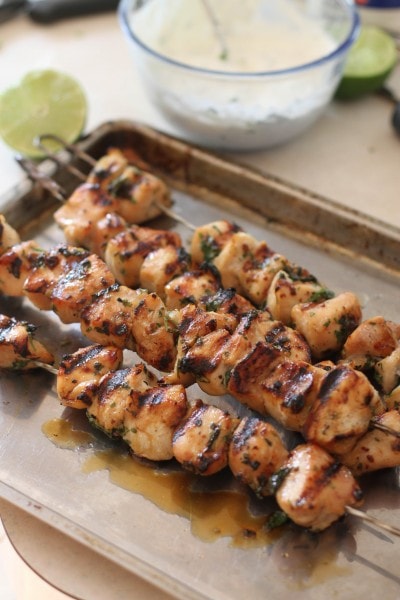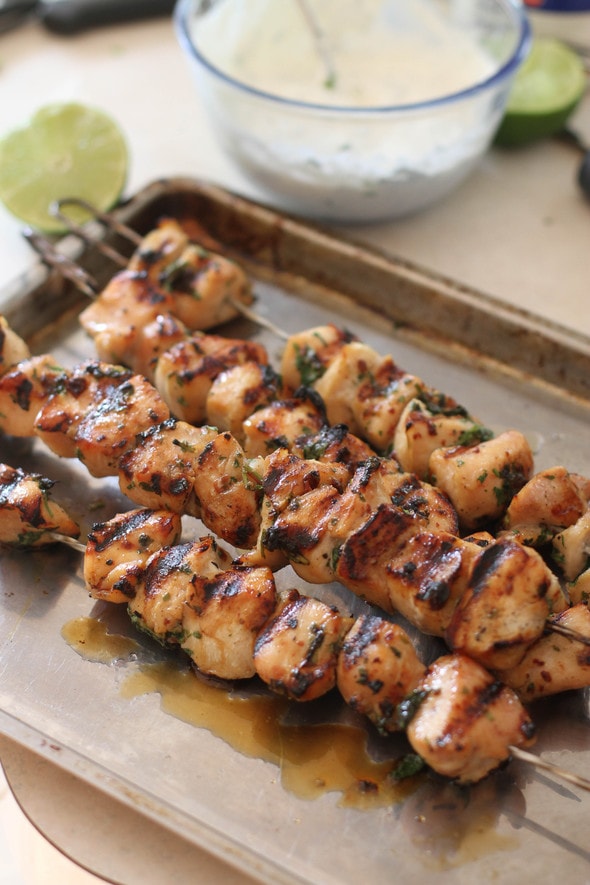 Tuesday
Zoe had some pizza leftovers, and I ate leftover salad, but this time I dumped the last crumbs from a Doritos bag on my salad, and that was 10/10.
I would do that again!
Wednesday
I had a late lunch with Sonia at the tea room, and then I had lab from 5:30-9:30, so Zoe fended for herself and I ate a Clif bar (I wasn't super hungry due to my late lunch!)
Thursday
I got back from lab at 6:30, so I threw together a quick dinner of waffles and berries with whipped cream. Girl dinner?
Friday
I have some chicken thighs in the freezer so maybe I will do something with those for the two of us.
What did you have for dinner this week?