First, a big ol' thank you to all of you for your kind and gracious comments on the post where I shared how I've been struggling in the cooking arena since my anatomy and physiology class started.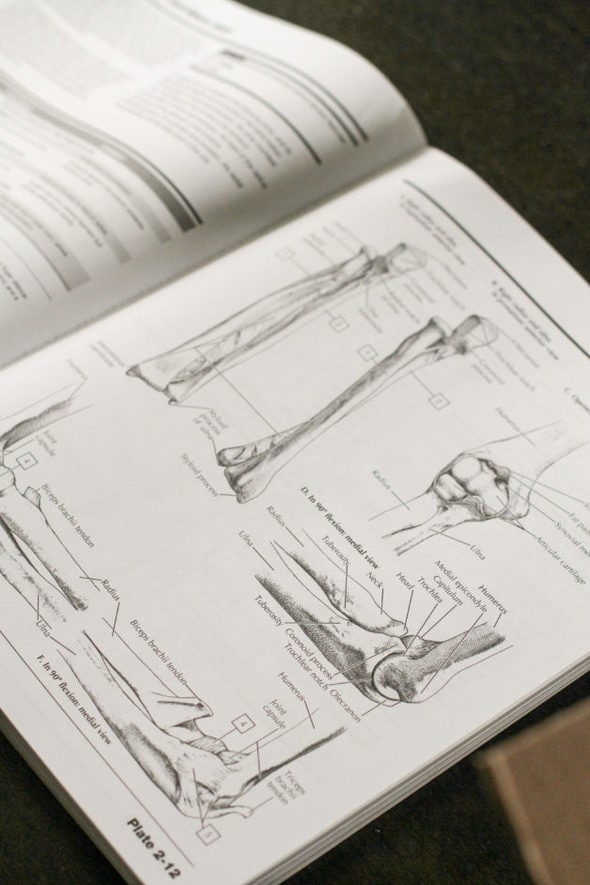 A lot of you accurately saw what was going on. You are right; I am comparing my current situation to a time when my kids were all little and I had less going on outside the house. It's not super logical for me to expect myself to have quite as much time to spend in the kitchen now as I did then.
Also, you all are right about how working hard right now is not a waste of time. Anatomy and Physiology builds on itself, and I am pretty sure that a lot of my future nursing training will build on what I learn now. So, it's better to do a thorough job.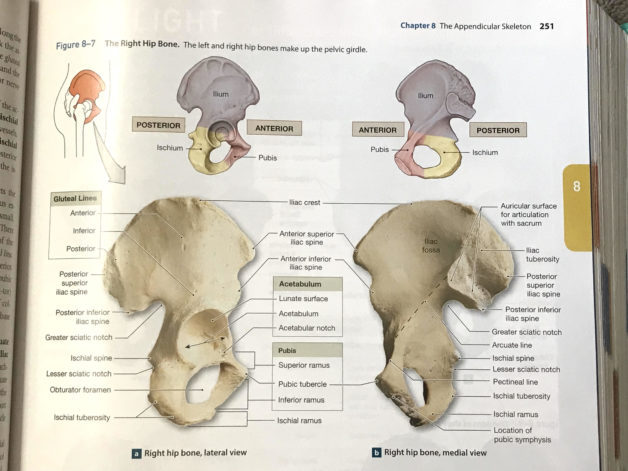 My friend Mia (a fellow nursing student!) told me about a classmate who barely studied and thus, barely passed A&P. Then down the road, she really hit a wall in a class that required A&P knowledge and she had to take that class twice.
So, I remind myself: classes are expensive. (Way more expensive than takeout, actually.) So, if I skip cooking here and there in order to pass a class, that's still smart.
In light of all that, here's how I'm planning to navigate the rest of this semester (7 more weeks).
Ok, and also next semester because I will be in Anatomy and Physiology 2.
(School year 2022-2023 should be much easier because I only will need microbiology and developmental psychology.)
My game plan
1. I bought a crockpot
I have only ever had a Wal-mart cheapie crockpot, and it is SUPER ANNOYING to use because you can't remove the crock part for washing.
Also, it's really small, which means that sometimes I can't fit a whole recipe's worth of food into it.
So, I read the Cook's Country reviews and ordered the Kitchen-Aid slow-cooker they recommended.
2. I got an America's Test Kitchen slow cooker cookbook from the library
I have been a little unimpressed with the crockpot fare I've often seen, but I am hopeful that America's Test Kitchen will have better offerings for me.
I also browsed through the Budget Bytes list of slow-cooker recipes, and I think maybe I will give this teriyaki chicken one a try.
3. I'm going to designate one night as a no-cooking night
On Wednesdays, we have a lot going on schedule-wise, so I am waving the white flag when it comes to cooking that night. Between being busy and all of us not being home at dinnertime, we are going to do a fend-for-yourself or takeout night on Wednesdays.
Hopefully having that reprieve will help me feel more motivated on the other nights.
4. Mr. FG is going to cook once a week
He's going to take over on Sunday nights, and since we do our date night on Saturdays, this means I don't have to cook at all on the weekend.
5. I am going to guiltlessly press the easy button
French toast and OJ can be a dinner. 🙂
What I Spent
$6 at BJ's
$67 at Lidl
$25 at Whole Foods
$26 on Wednesday takeout
$2 at Panera
So, $126 altogether.
October Spending
Week 1: $110
Week 2: $148.50
Week 3: $111
Week 4: $126
What We Ate
Saturday
Mr. FG and I did our date night at Panda Express (where we used my survey coupon!) It was a $12 meal for the two of us, which is pretty darn affordable.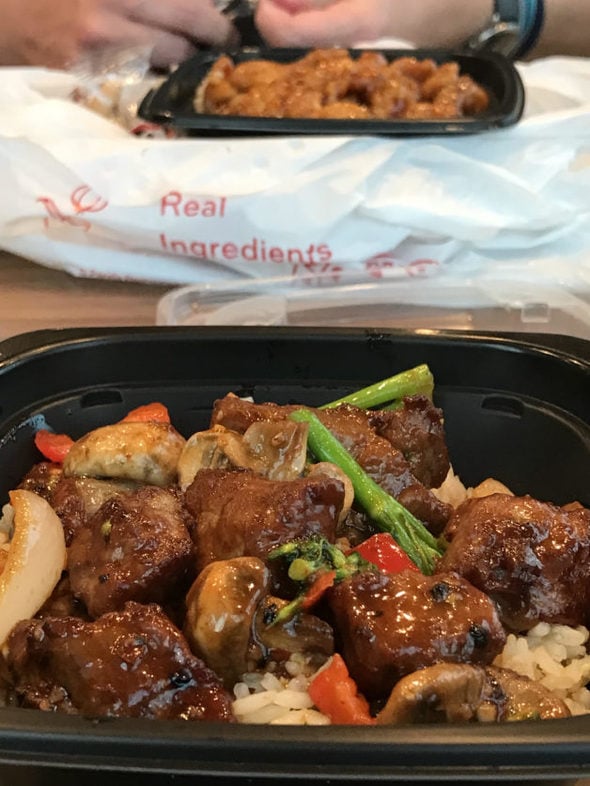 Sunday
Mr. FG had not started his Sunday cooking pattern yet, so we used a Panera gift card to get dinner for the four of us. I only had to spend $2 out of pocket for our meal.
Monday
I grilled some chicken sausages, which we ate on buns. Chips plus a fruit salad on the side.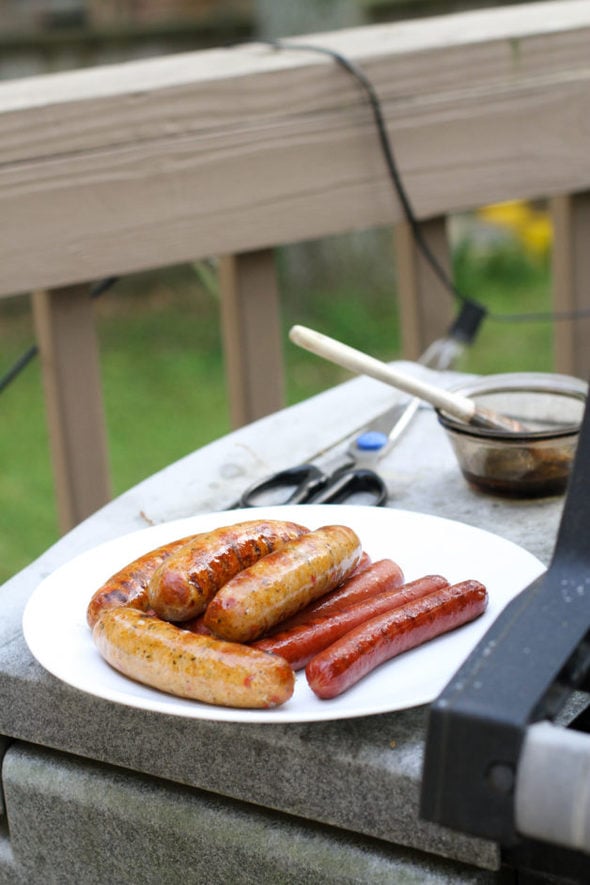 Tuesday
I tried a Pioneer Woman recipe for sesame noodles and I also rummaged through the freezer and found some marked-down steaks and some chicken, which I sauteed for us to add on top of the noodles.
Recipe verdict: the flavor was good, but the sauce was so thin, it just drained right into the bottom of the bowl. I think some thickening would improve it immensely.
Wednesday
My no-cook night! Sonia chose to eat some leftover sesame noodles and chicken, I picked up fast food for Zoe, I got a bowl from Noodles and Company while Zoe was at youth group, and Mr. FG got a sandwich from Arby's.
Thursday
I spent a lot of the day looking at cadaver slides* to learn muscles, so I made French toast and called it a night.
(*It is a very good thing that I am not easily grossed out. This is probably true of most students pursuing a medical degree!)
Friday
Zoe might want me to take her and a friend thrift store shopping, so I'm not sure what to plan for dinner. If we go thrifting, then it will be something quick!
What did you have for dinner this week?