This week had a lot going on.
Tuesday, Lisey graduated from aviation mechanic school.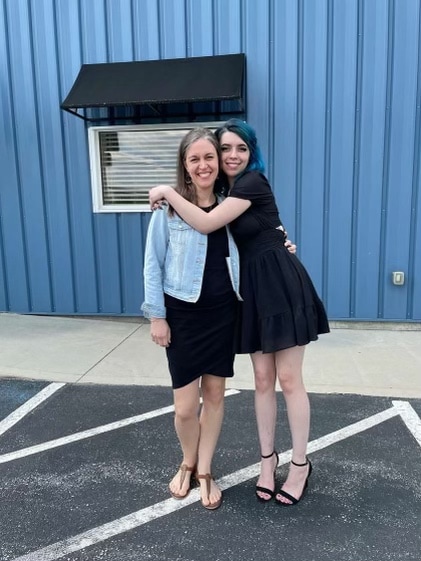 On Thursday, which was my birthday, she passed her final test to get certified, so now she's all set to work on planes.
AND…..
she got a job in HAWAII.
Lisey is slaying hard.
She'll be here with me for another month and then she will leave for Hawaii.
Of course, I am sad she will be so far away, but I am delighted for her, and of course, I will go visit her once she gets settled.
Anyhooo, it was a slightly weird week!
What I Spent
I spent:
$30 on a Hungry Harvest box
$13 at Weis
$22 at Giant
$11 at Safeway
$22 at Dominos
So, $98.
What We Ate
Saturday
Man, I really cannot remember what we ate!
Sunday
We had a Mom + Zoe night where we got Domino's pizza and finished the second of a two-part Sense and Sensibility series. 🙂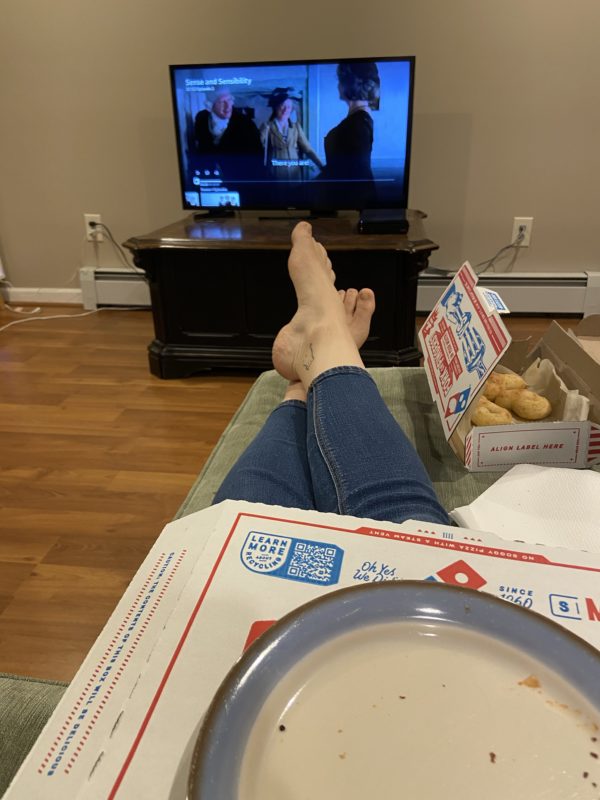 Monday
I made broccoli noodle soup and garlic bread.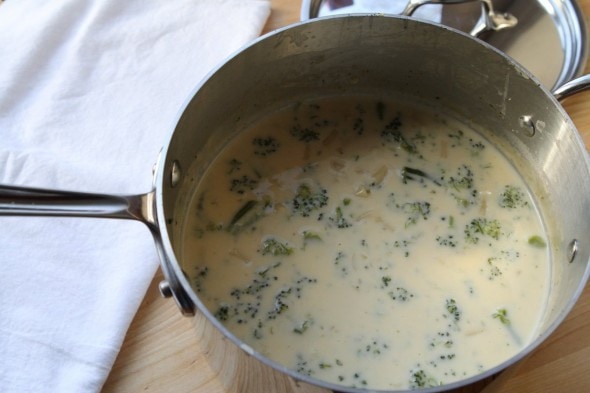 Tuesday
This was Lisey's graduation day! We went to my aunt and uncle's house after the graduation, and my aunt made taco salad for us. I brought Lisey's favorite orange jello, and my mom brought a Texas sheet cake.
Wednesday
I grilled some chicken, boiled some angel hair pasta, combined the chicken and pasta with some pesto, and topped it all with freshly grated Parmesan cheese.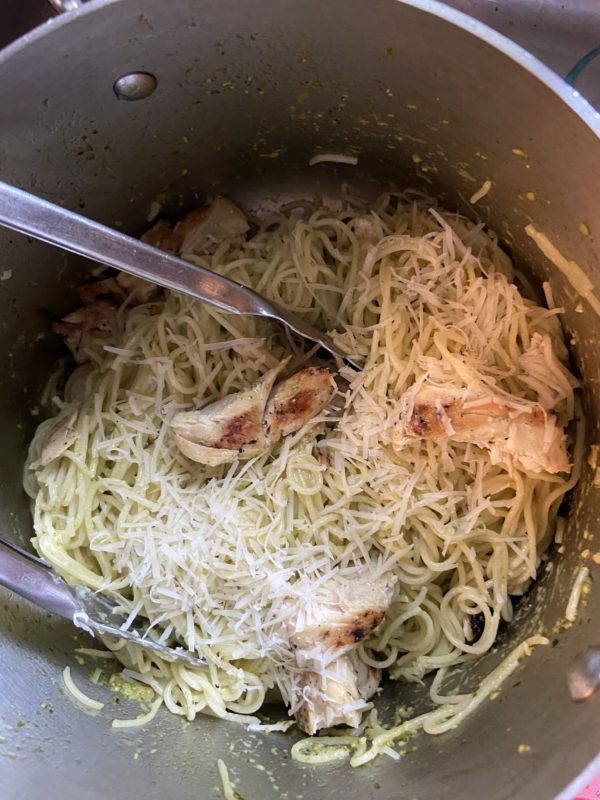 And we had some veggies and oranges on the side.
Thursday
My birthday! We went out for tacos (because of course).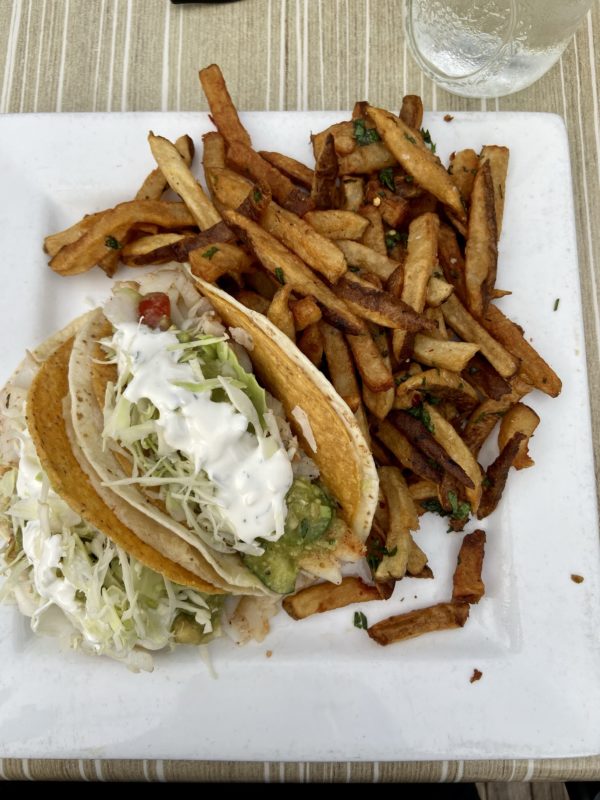 And then we had a bonfire afterward to burn Lisey's no-longer-necessary schoolbooks.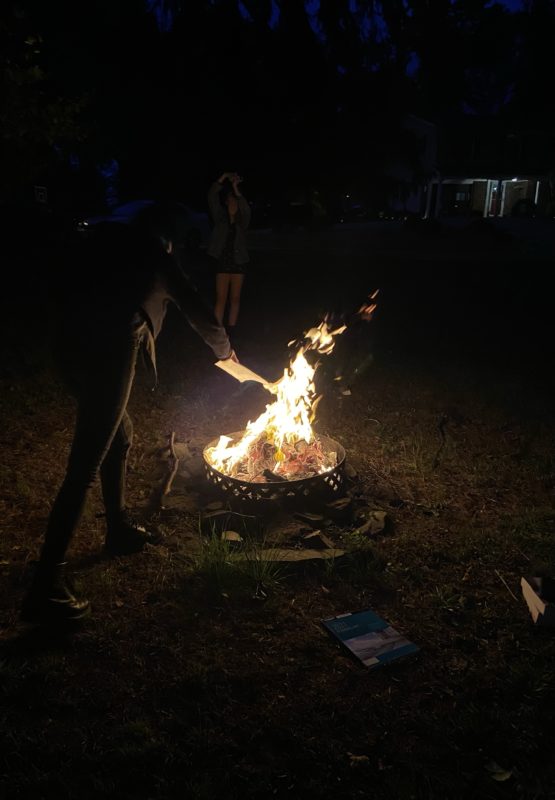 Friday
Do I ever know what I'm making on Fridays?
No.
This week is no different. Ha.
What did you have for dinner this week?