What I Spent
It was a super weird week of spending since I'd just gotten back from my trip and I was sick for the first part of the week.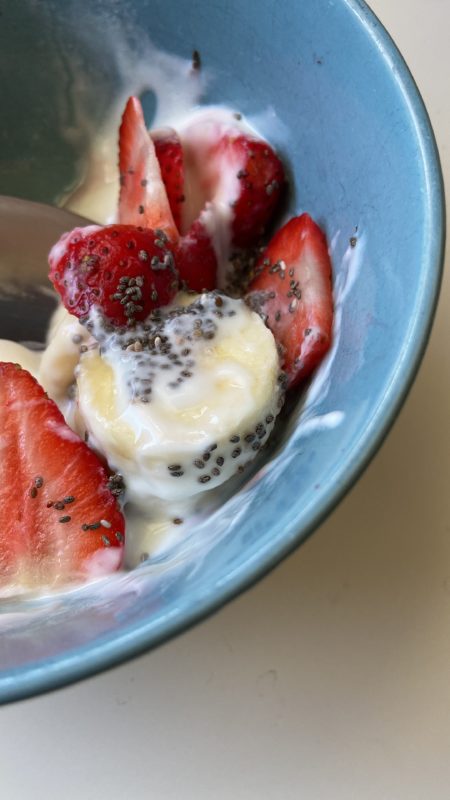 I spent:
$40 at Safeway
$22 at Domino's
$38 at KFC
$20 at Sam's Club
So, $120 for me this week.
And since I'm feeling better, next week should include more groceries and less takeout!
What We Ate
Saturday
It was Zoe's birthday, and she decided she wanted BBQ chicken pizza for dinner. I still wasn't feeling particularly well from my cold, so I was delighted to just pick it up from Domino's!
Sunday
Man, I don't remember what we ate. Leftover pizza, maybe?
Monday
I boiled some cheese tortellini and tossed them with alfredo sauce and bacon. Green salad on the side, but with less pepper than my brother enjoys. 😉
My salad:
My brother's typical salad:
Tuesday
I had left a bag of Trader Joe's orange chicken in the freezer for the girls to use while I was gone, but they hadn't used it. So, I got it out for dinner.
I'd always baked the chicken before, but this time I followed the package directions for frying it in a little oil and we all agreed that was way, way better than the baking.
Also: it was a little faster.
We had the chicken over rice, with a green salad on the side.
Wednesday
We had a fend-for-yourself night that mostly involved eating up leftovers.
Thursday
Usually, we do a take-out night on Friday, but Lisey is not going to be here.
And the other night, Lisey mentioned that she'd never had KFC in her life before.
So, I stopped by and got a family pack.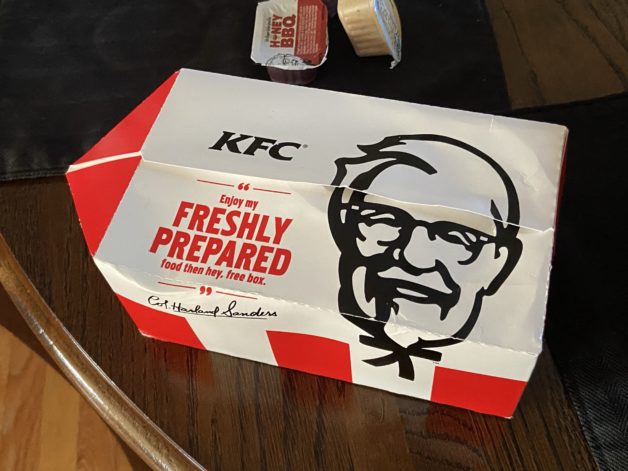 The verdict: We like Royal Farms chicken a little better.
And I thought the KFC mashed potatoes were terrible. They had a very strong imitation-butter flavor and I just didn't even think they were worth eating.
No more KFC for us!
Friday
It's just Zoe and me here tonight, and we will probably eat the leftover chicken (but not the mashed potatoes. Nope, nope, nope.)
What did you have for dinner this week?