This giveaway is now closed. Congrats to Ashlyn, winner of The Make Ahead Cook
I got some mail from America's Test Kitchen recently: an advance copy of The Make Ahead Cook
.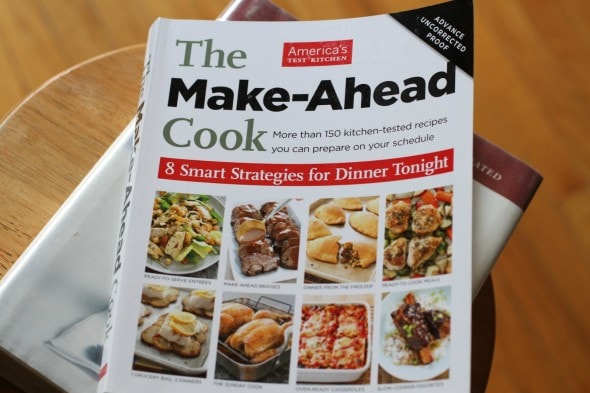 America's Test Kitchen wants to help people get dinner on the table at night, so they've already put out several books with quick-cooking recipes.
However, this book takes a different approach to time-crunched cooking by helping you get your food prepped or cooked ahead of time.
This approach is very appealing to me because I'm not really at my best with a flurry of cooking right at dinnertime.
(said flurry usually results in an incredibly messy kitchen with zero clear counter space.)
For a variety of reasons, I function better when I've done at least something to prepare for dinner earlier in the day, even if it's something as simple as putting a rub on some meat or salting a chicken.
Cook's Illustrated, a sister of ATK, has a make-ahead cookbook out as well, and since I wondered about the differences between the two, I checked a copy out from the library.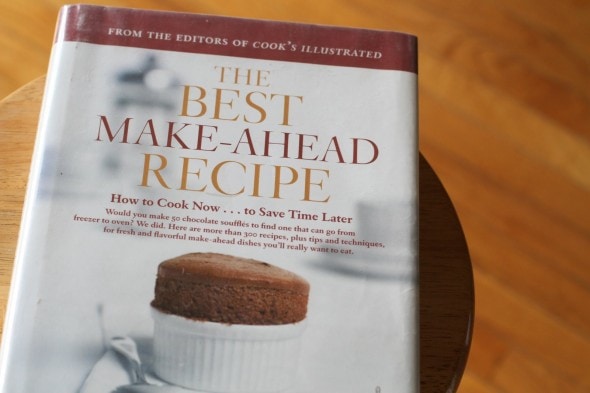 As I see it, the differences are mainly that the CI book covers more than just main dishes, is larger, and has no color photos.
The ATK book contains nothing but main dishes, is a smaller size, and there are color photos of nearly every recipe.
At least, there will be in your book! My advance copy just had black and white photos. 😉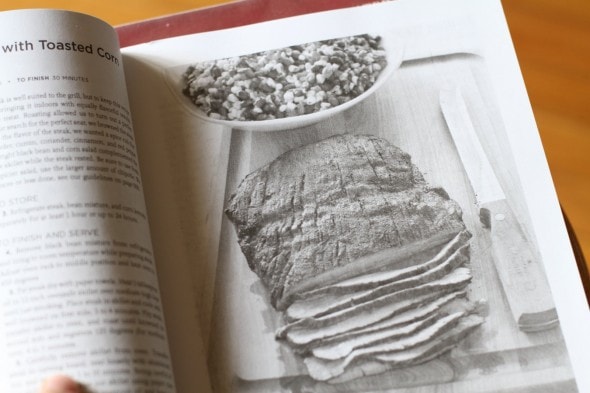 But judging by the photos on the cover, I'm positive the color version is beautiful!
Many make ahead cookbooks are comprised strictly of freezer recipes (and lots of casseroles!), but this book has much more.
There's some freezer cooking, of course, but there are also slow-cooker recipes, partial-prep recipes (marinading, salting, rubbing), braises, ready-to-cook meals, and more.
So far I've made Chicken Cacciatore (which you fully prep ahead of time and then reheat at dinner),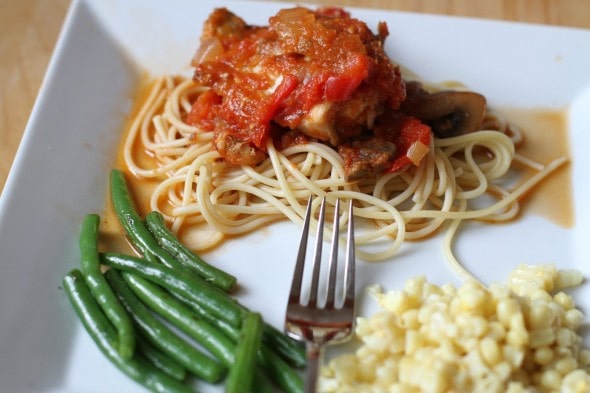 pulled pork (also fully made ahead of time, with an easy-peasy homemade sauce),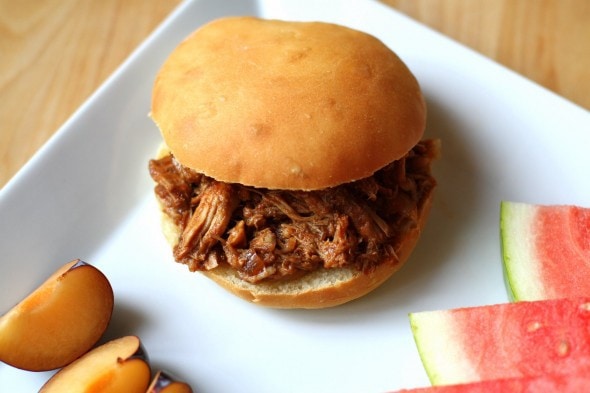 and spice-rubbed flank steak (you do the rub up to 24 hours ahead of time and then cook the steak quickly at dinnertime.)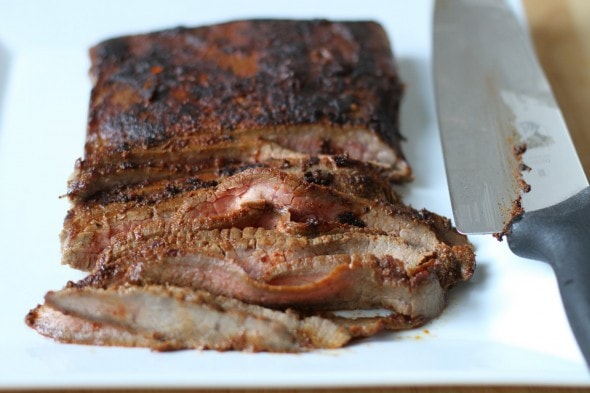 Though I chose three meaty dishes, never fear, vegetarians! There are meatless options in each section of the book. 😉
I think the pulled pork was our favorite of the three we've tried so far, and I was going to put the recipe in this post. But then I thought it could be sort of hard to find in the future if it was buried in a giveaway post.
So how about I give the recipe its own post tomorrow?
If you struggle to get dinner on the table due to a short window of evening time, cooking ahead of time could be a real lifesaver for you. By doing some cooking on the weekend or before bed, or early in the morning, you could save yourself a lot of 5 PM stress. And of course, having dinner already prepped means that you won't be tempted to eat out.
Win a copy!
The Make Ahead Cook
is $17.97 on Amazon, which is totally worth the price even if it just saves you from eating out once or twice.
However, one of you won't need to buy a copy because America's Test Kitchen is providing a full-color copy for me to give away!
To enter, just leave a comment sharing your best tip for make-ahead dinners.
(If you haven't got a tip, it's totally ok to say you just want the book.) 😉
_________________________________
Fine Print:
NO PURCHASE NECESSARY. Void where prohibited. One entry per person. Giveaway limited to addresses within the continental U.S. Edit: U.S. residents AND Canadians can enter!
Winner will be chosen at random. The giveaway will close on Wednesday, September 10th at 11:59 PM EST.
America's Test Kitchen provided me with a cookbook but this post was not sponsored.
Save