This post contains affiliate links.
Today, it feels like fall outside and I AM SO HAPPY.
It's currently a breezy, sunny, low-humidity 60 degrees and my goodness, it is a blessed relief from the muggy and warm weather we've been having all fall.
I know I will get really tired of cold in a few months, but right now I am exceedingly pleased.
And I just thought you should know.
What I Spent
I spent $115 this week, including our Grubhub night and our pizza out night (see below!)
What We Ate
Monday
I made a meal from the Hello Fresh box that my brother didn't need…it was figgy balsamic pork with potato cubes and roasted green beans.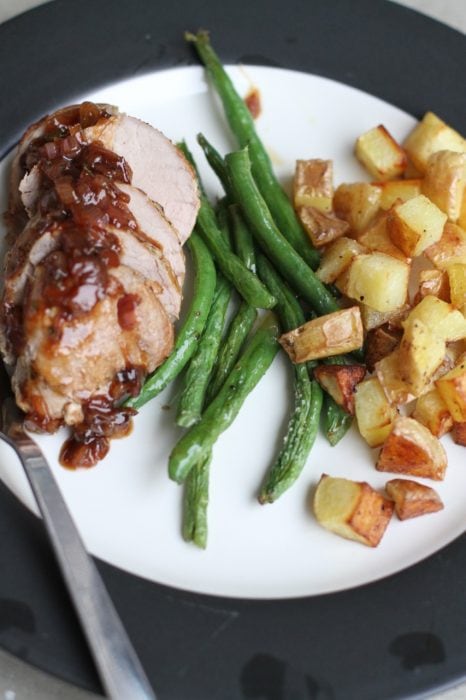 It was pretty good, but somehow the pork tenderloin was a bit dry, even though I only cooked it to the temperature that usually works great for me.
So I'm not sure what went wrong there.
Tuesday
This is the night we did the Grubhub $10/$15 coupon, so we ate some pizza and pasta from a local restaurant.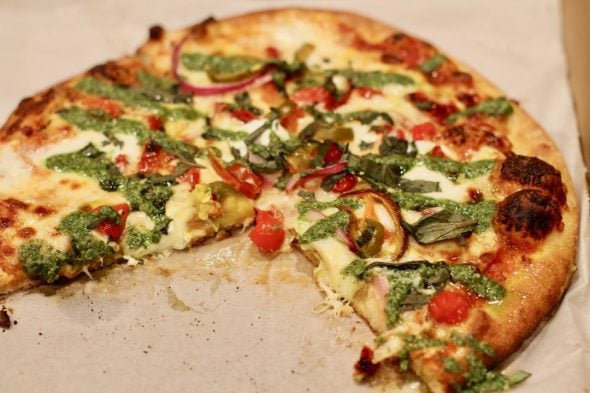 (The $10/$15 Grubhub offer is available right here, should you want to use it for a Friday night treat.)
Wednesday
I went out for pizza with Mr. FG and the girls had mac n cheese.
Thursday
Turkey chili, with sour cream and Frito chips.
Friday
I mean, I've had pizza twice this week and a girl can only handle so much pizza.
So, whatever we eat tonight, I can tell you that it will be something other than pizza.
What did you eat for dinner this week?
P.S. Sending love to any of you affected by the awful hurricane this week. I am so sorry to see all the destruction it left.