The Frugal Girl uses affiliate links, which help support this blog at no extra cost to you.
What I Spent
I started off with my Hungry Harvest box.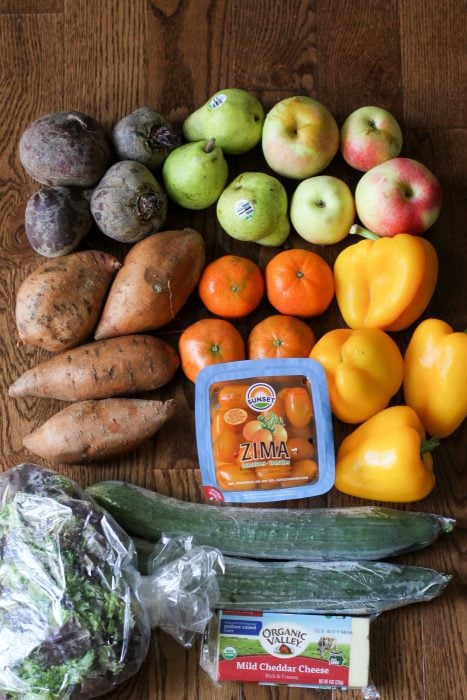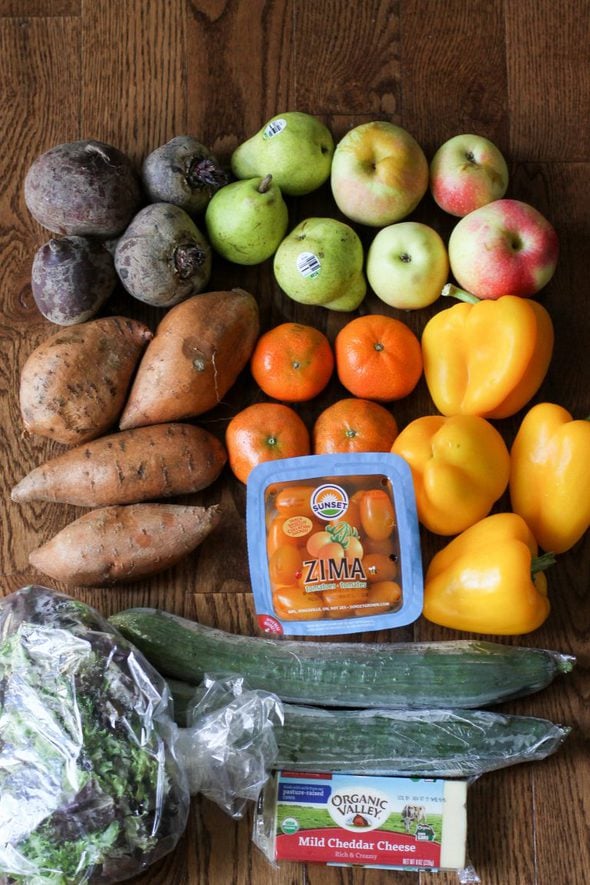 I spent $31.42 at non-Aldi stores, and $42.96 at Aldi.
So, I'm at $99.38.
Oh, wait. I got a box of bruised peaches at the produce stand for $10, (probably my last one for the season!) so, actually I'm at $109.
September Spending
Week 1: $121
Week 2: $109
What We Ate
Monday
My Hungry Harvest box gave us 4 yellow peppers, so it seemed like a good time to make a shrimp and pepper stir fry.
Tuesday
This is the day we got our Dinnerly box! Sonia and Zoe made the sausage meatballs and spaghetti.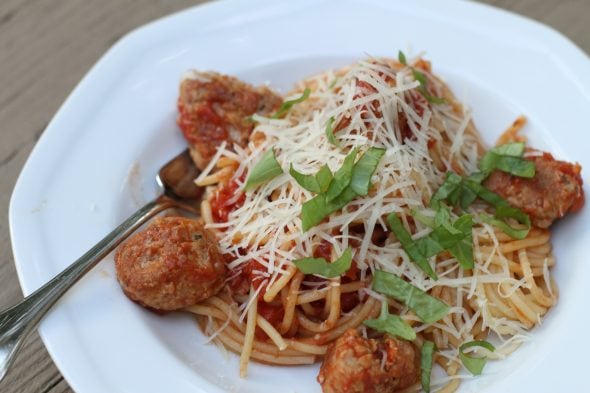 We also had a green salad, made with the lettuce from my Hungry Harvest box.
Wednesday
This is the night we had the grass-fed beef tacos from the Dinnerly box.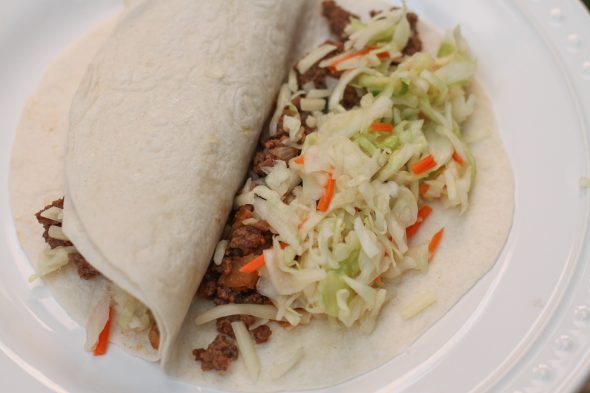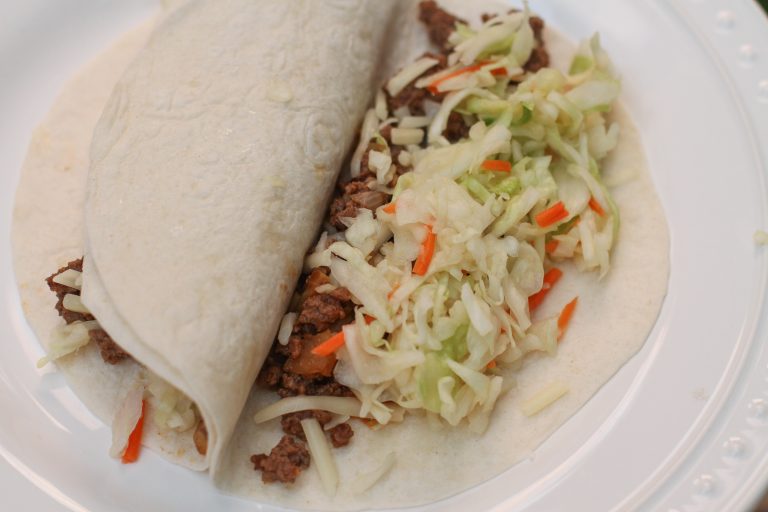 I also made a strawberry/peach salad, and I cut up some watermelon.
Thursday
Sonia and I made the veggie pizzas from our Dinnerly box.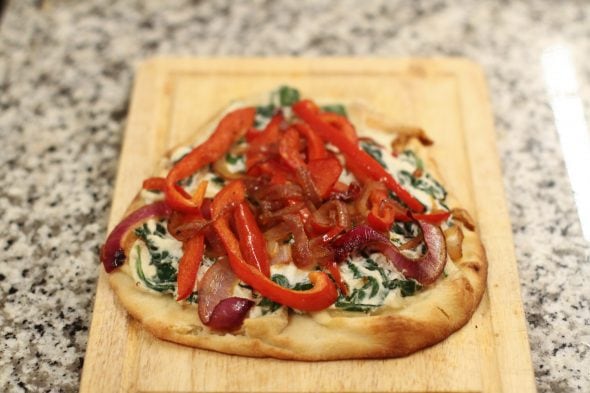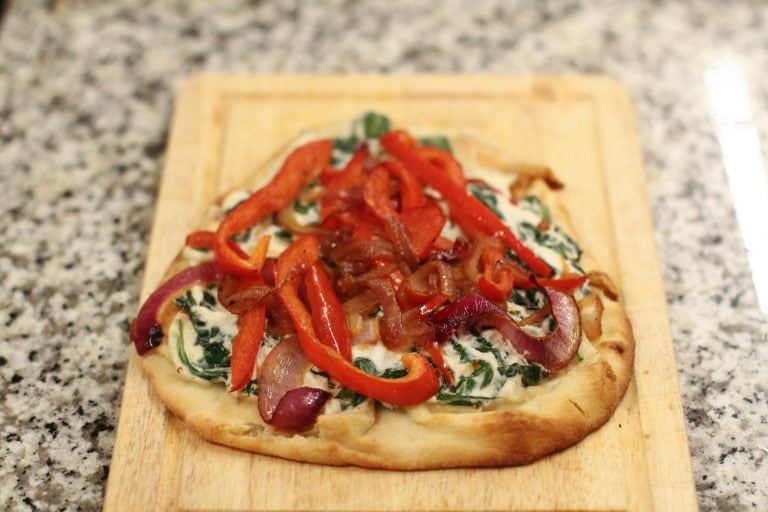 These ended up being my favorite Dinnerly meal! The crust is naan, topped with a spinach/ricotta mixture, and then a sauteed red onion and red pepper mixture.
Easy, vegetable-ful, and delicious. I will totally make these again.
(More coming about Dinnerly next week.)
Friday
Since we had pizza last night, I really don't think we want to have pizza again. So, I think I'll come up with an easy meal instead. Maybe breakfast for dinner is calling my name.
_________________
What have you been eating this week?
Save