Unusual on several fronts, actually.
What I Spent
I started out the week with a $73 trip to Aldi last Friday.
On Saturday, I got my Hungry Harvest ($25).
And then I spent $106 on several other midweek trips.
Oy.
So, I spent $236.98 this week. Good heavens. That technically leaves me with $27 to get through next week, but I can tell you right now that that's not going to happen!
April Spending
Week 1: $188
Week 2: $148
Week 3: $237
What We Ate
Saturday
I had book club, which preempted our usual date night. So we got two carryout pizzas to eat with the kids before my book club meeting.
Sunday
I made Asian chicken lettuce wraps for lunch after church, and then in the evening we had a snacky meal (cold cuts, cheese, crackers, fruit, veggies, hummus, etc.)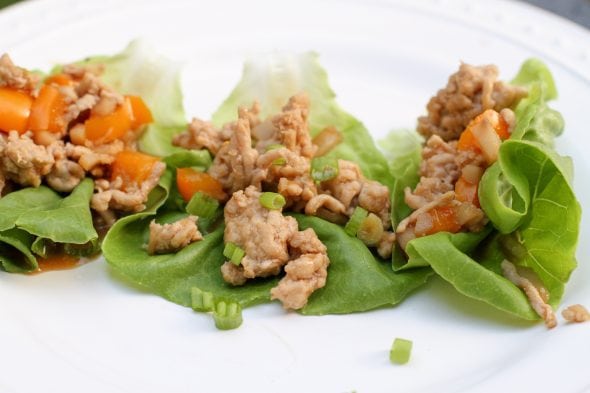 Monday
I tried a new recipe from my last Cook's Illustrated magazine, for Thai mango chicken salad over Bibb lettuce.
I would tell you what we ate with the chicken salad if I could. But I can't remember.
Tuesday
I tried a new recipe again, this time from my latest Cook's Country magazine…Latin pork and rice. It was tasty, but a little bit on the too salty side. I'll probably make it again, just with a little less salt.
Wednesday
It was a bit of a rough day (One of my kids was in a car accident. The car isn't fine, but the kid is, so it's ok. Still stressful, though.)
I REALLY DID NOT feel like cooking dinner because I was pretty mentally exhausted, but I made a meal anyway.
I threw some shrimp, kielbasa, zucchini, peppers, and onions on the grill, toasted some whole wheat English muffins, and called it dinner.
Thursday
Mr. FG had dinner with a friend, and the kids and I had sausage, buttermilk waffles, and honeydew melon.
Except I underestimated how many waffles I needed to make, so Joshua and I made ourselves some avocado toast after the waffles were gone.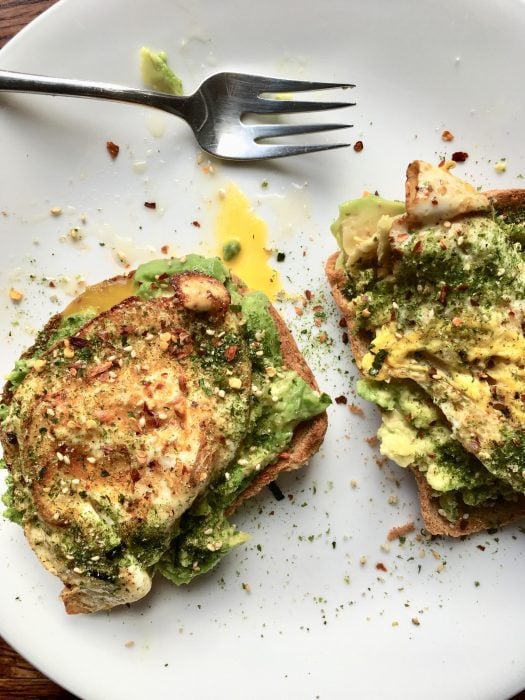 Friday
I have not decided yet. I do have some thick-cut pork chops in the fridge, and my Cook's Illustrated magazine has a recipe for coating them with panko. So maybe I'll give that a shot.
What did you eat for dinner this week?