It's almost time for a new month of grocery spending.   And by the time I do another end-of-the-month wrap up, we'll be done with school for the summer.   Yay!!!
What I Spent
I spent $152.86 on my regular grocery shopping trip.
The cold stuff: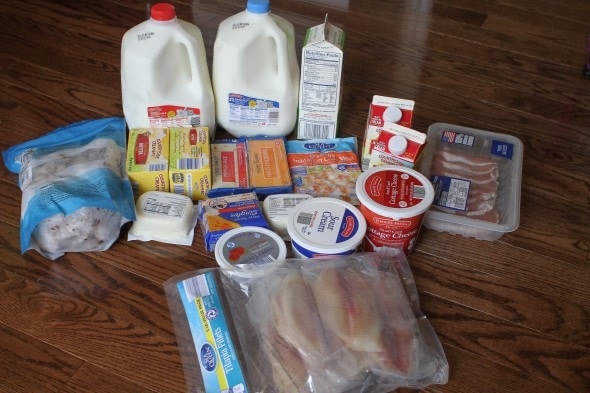 The shelf-stable stuff: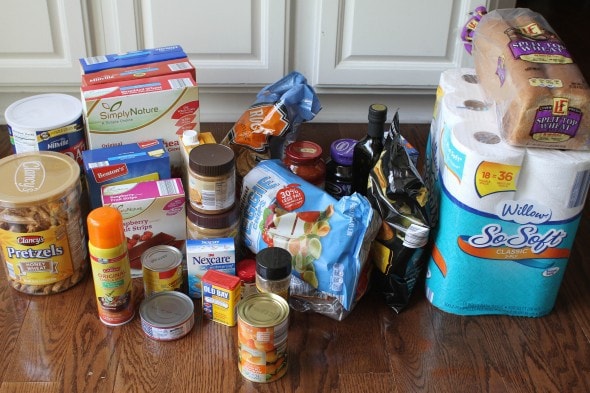 And the produce: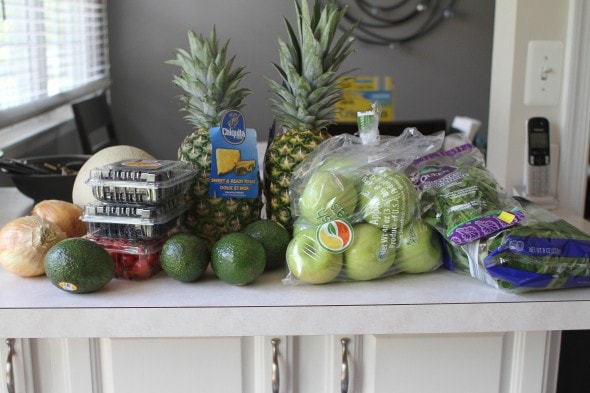 I also spend $13.24 on chicken at the organic market, and $33 on my produce box.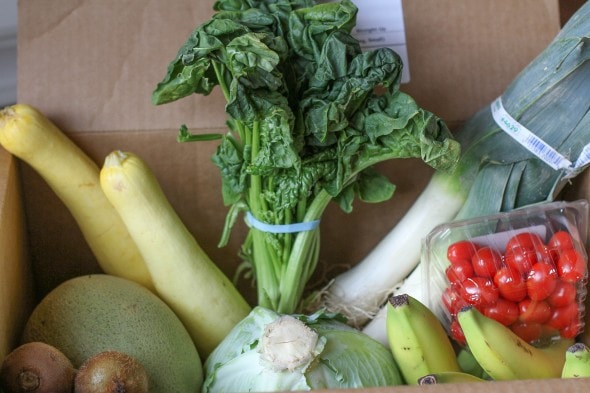 My produce box contained a head of cabbage this week, which is always a challenge for me.
So, I consulted this post where you all shared cabbage recipe ideas, and I think I'm going to make this chopped Thai chicken salad.
My total this week is $199.10.
April Spending
Week 1: $248
Week 2: $108
Week 3: $68
Week 4: $199
Spending Year To Date
January: $681
February: $650
March: $823
April: $623
So, I'm averaging $163 per week for the year so far.   Last year, I averaged $199/week, but that was partially due to the purchase of a quarter of a cow.
I don't think I'm going to need to buy one this year (I bought it fairly late last year), so I expect my spending to remain a bit on the low side in 2016.
What We Ate
Monday
I made pork cutlet sandwiches, from my Cook's Country magazine and we had pita chips (from Aldi) and raw veggies on the side.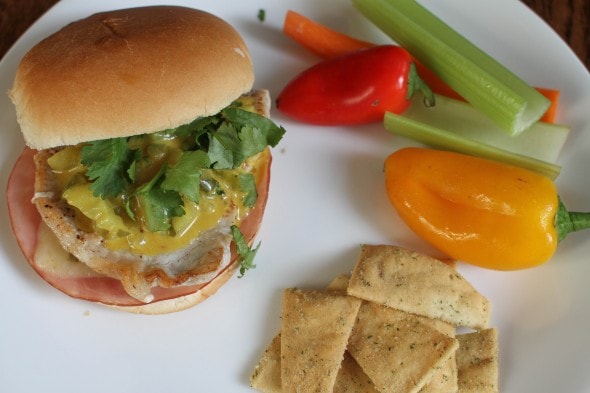 Tuesday
I served Make-Ahead Chicken Enchiladas for dinner.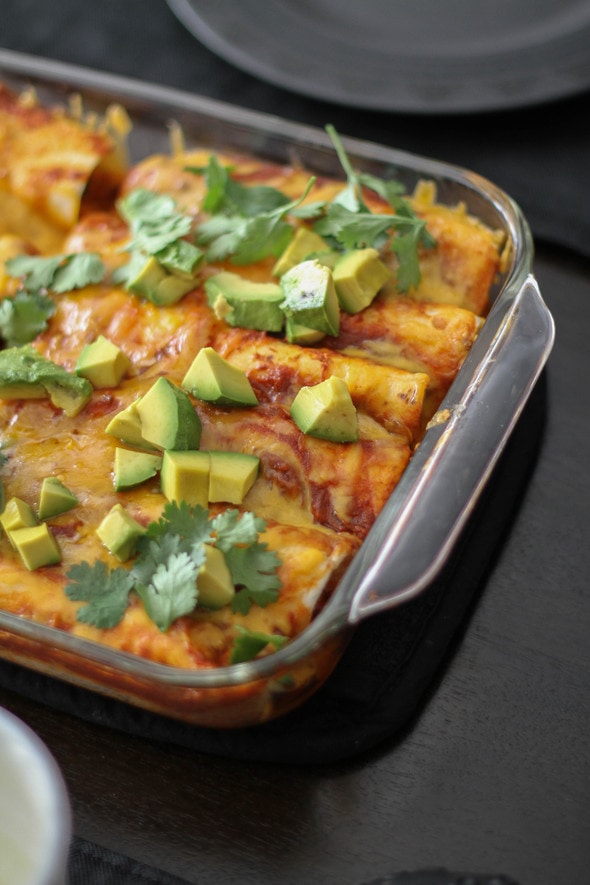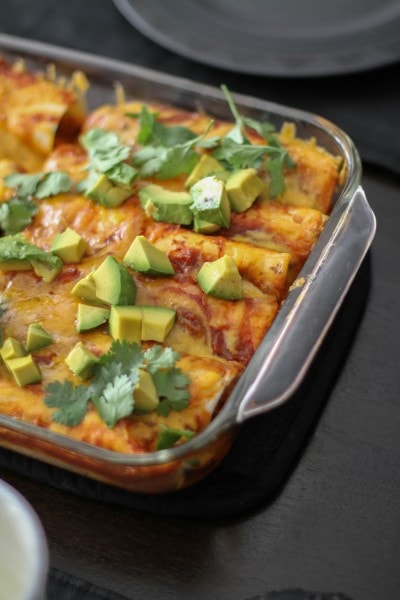 (With chipotle sour cream, of course, because Joshua and I like our enchiladas hot, hot, hot.)
We also had applesauce from the freezer plus a batch of sauteed green beans.
Wednesday
It was my birthday and we went out to get subs for dinner.   Because next to Tex-Mex, my favorite thing is a good sandwich.   I had leftover enchiladas for lunch, and then a tasty sandwich for dinner.
It was a good day.  
Oh, and I had an ice cream cake too.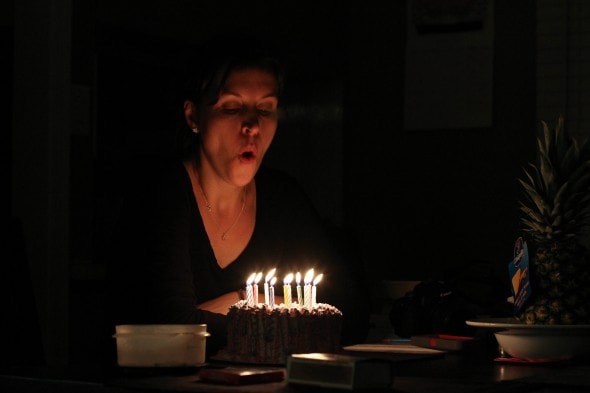 And presents.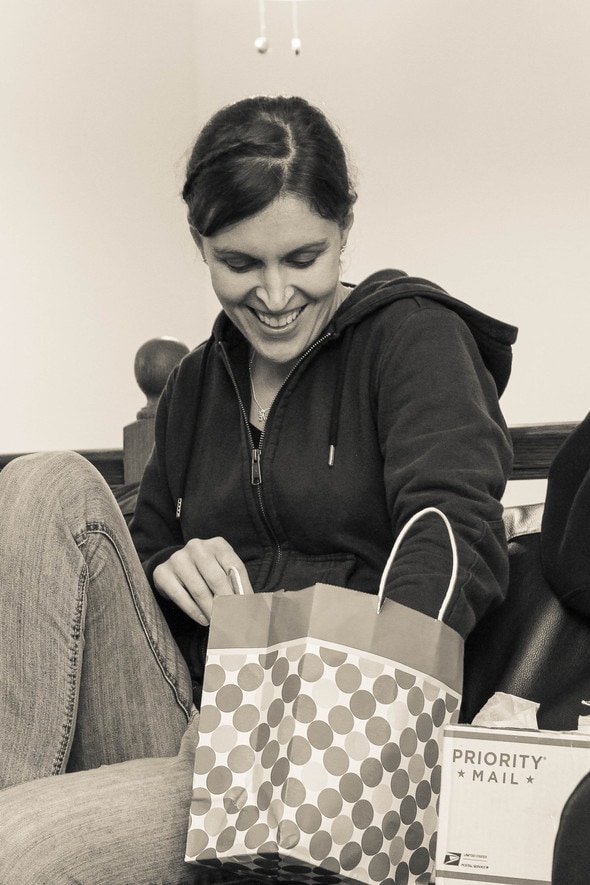 So it was a very good day.
And I think 38 is going to be a good year.
Thursday
I pressed the easy button and made buttermilk pancakes with strawberry syrup (except my strawberry stash was shockingly low, so I made a blueberry version instead.)
I also fried up some local sausage from the freezer.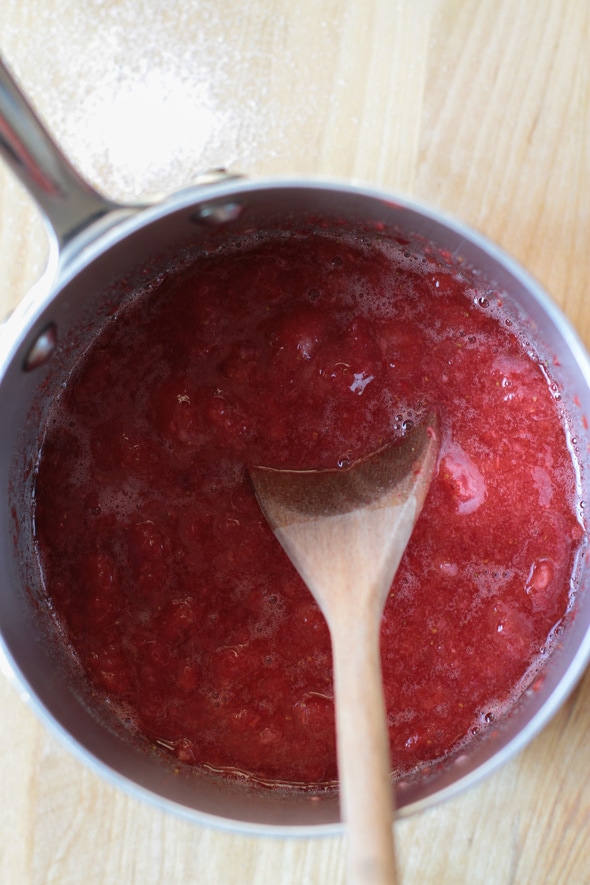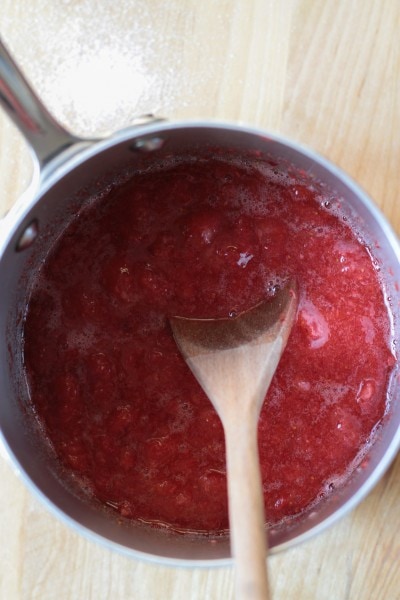 Friday
It's pizza night, and I'm thinkin' I'll opt for regular crust homemade pizza.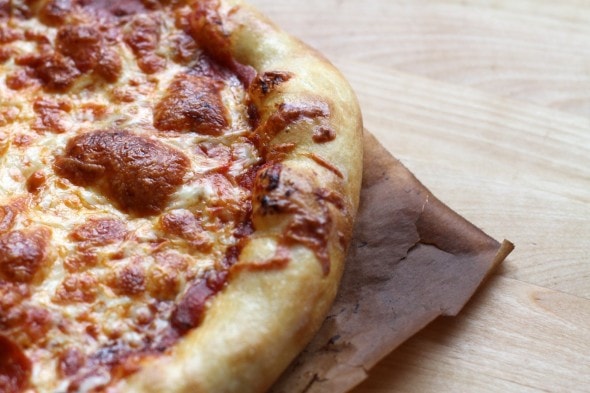 ____________
How'd you do at sticking to your April grocery budget?   And what did you eat this week?