September seems like a sudden change, doesn't it?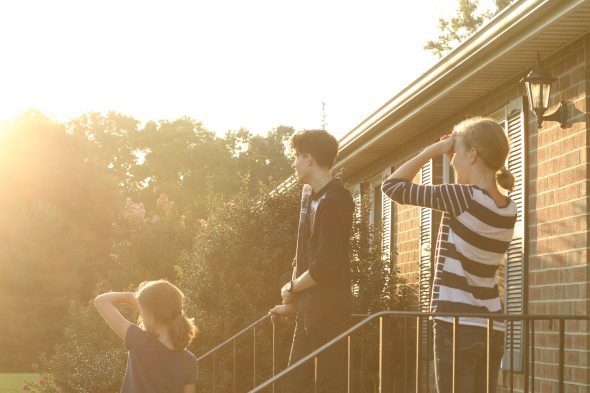 It's not the like weather magically shifts on September 1st, but somehow, turning the calendar to September makes it promptly feel like a completely different season.
Even if you ARE still wearing shorts at first.
What I Spent
I spent $21 at the grocery store where Lisey works, buying some odds and ends for Joshua's birthday dinner on Saturday night.
(Gyros! Plus carrot cake. I use the recipe in this cookbook and it is marvelous.)
I also spent $65.04 on the same day at Aldi, buying these groceries.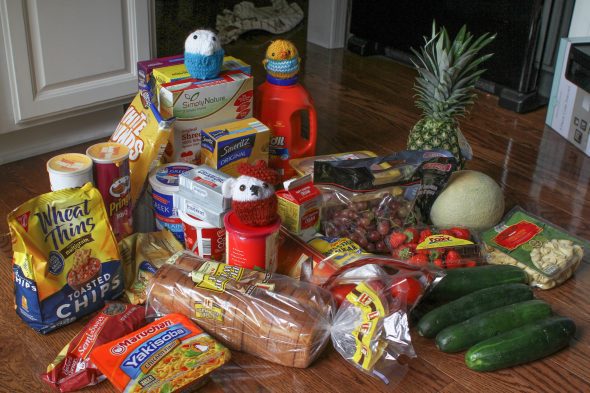 I got my $25 Hungry Harvest box on Saturday (lots of organic stuff this week).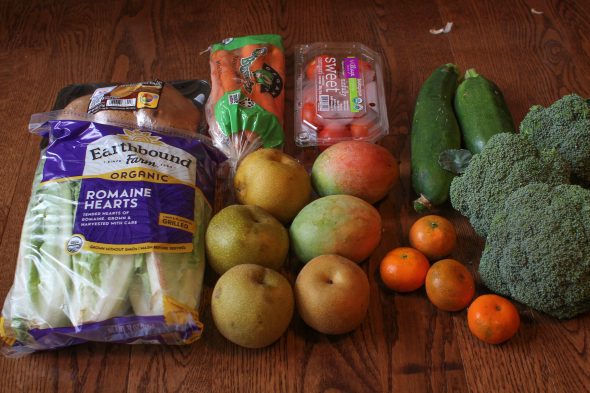 On Monday, Joshua picked up a container of buttermilk ($1.79) when he went to get Lisey from work.
And on Wednesday when I got Lisey from her shift, I picked up soy sauce, bean sprouts, grapes, limes, and cilantro for $8.59.
My total is $121.42, which is a nice low start to September. Whee!
What We Ate
Monday
I pushed the easy button! I sent Joshua out to get buttermilk and I made a big batch of these buttermilk waffles. I also thawed some local sausage and cooked it in a cast iron skillet (such lovely browning!)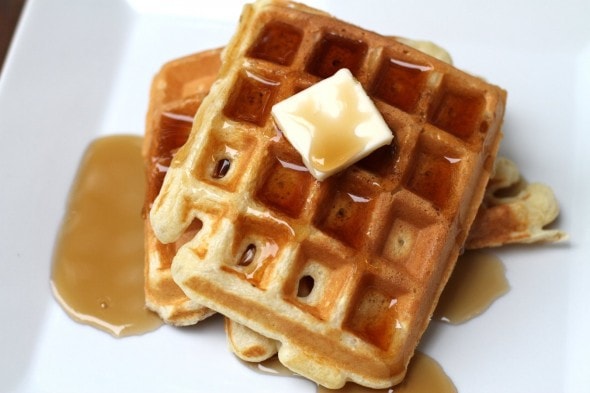 I cut up some of the Asian pears from my Hungry Harvest box too.
Tuesday
We had a very random night. Joshua was gone for dinner, Mr. FG had a late lunch and wasn't hungry, and same story for Lisey.
So, it was really just Sonia and Zoe and me. I'd made homemade pitas* for the gyros Joshua requested for his birthday meal (which was on Saturday), so I spread tomato sauce on those, topped them with cheese and baked/broiled them to make mini pizzas.
*not to be snobby, but store-bought pitas resemble shoe leather, in my opinion. WHY ARE THEY SO TOUGH? And they're expensive to boot.
I also cooked up some broccoli from our Hungry Harvest box.
Wednesday
I made Shrimp Pad Thai, and we had more Asian pears (which, you know, seemed kind of fitting with Pad Thai!)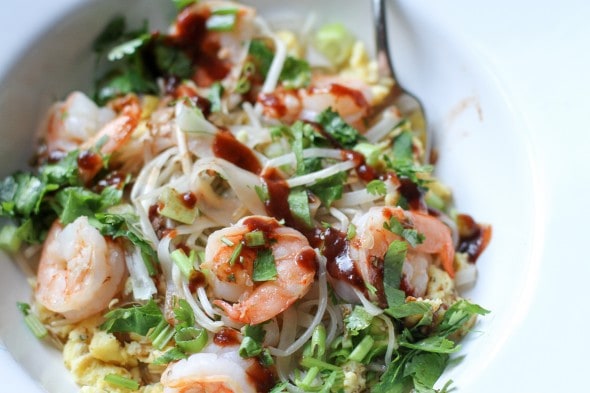 Thursday
Mr. FG and I went out for a bite to eat after music rehearsal, and the girls ate cheese tortellini with alfredo sauce, plus broccoli.
Friday
It's not hot! So, homemade pizza it is.
How's your September grocery spending going? And what did you eat this week?
P.S. I bravely did a Facebook Live video yesterday for the first time. I don't think I can link directly to it, but you can see it on my Facebook page.
Also, the free cleaning concentrates offer from Grove is still going on. Order here.