This post contains affiliate links, which help keep the lights on around here at no extra cost to you!
What I Spent
I got a $25 Hungry Harvest box, which I didn't photograph. Sorry 'bout that.
I made an unpictured trip to Aldi for $64. And here's a pictured trip I made to Aldi for $71.36: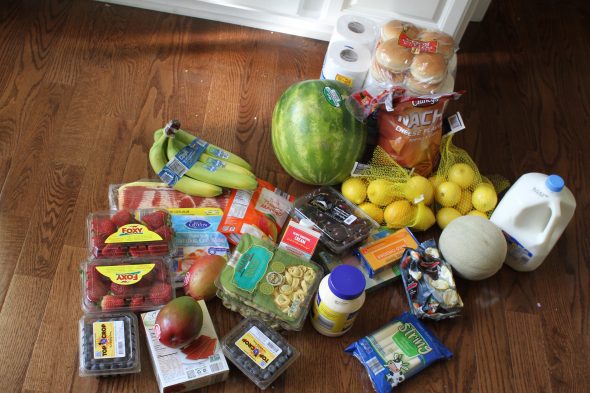 When I went to pick Lisey up at work, I spent $13 on some dinner ingredients I needed.
Lastly, I went to Target with Lisey last night to buy her some more work pants, and I also picked up green tea, a package of buns, and a bunch of bananas for $8.
(Target usually has good prices on tea bags!)
My total this week is $181, which doesn't surprise me, given how much I didn't shop the week I was sick. Even so, my average per week this month is $139, so I am still under budget. Whee!
June Spending (goal is $150/week)
Week 1: $109
Week 2: $172
Week 3: $127
Week 4: $106
Week 5: $181
What We Ate
I just realized that all the meals I made so far this week are from Cook's Country. I'm a little addicted. 😉
Monday
This is the night we had our new recipe: the bacon burgers from Cook's Country.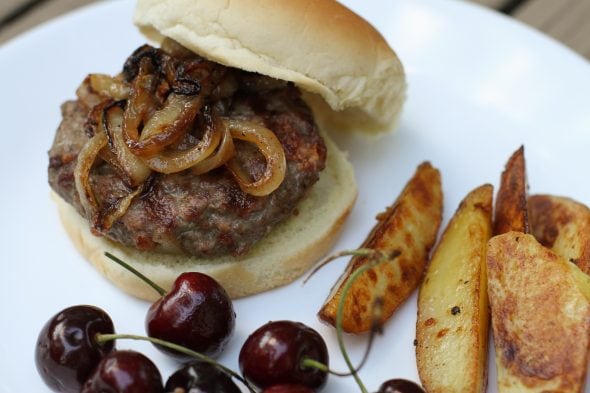 I made potato wedges, using potatoes from my Hungry Harvest box, and we had cherries as well.
Tuesday
I made a Caesar salad topped with grilled chicken. Before I grilled the chicken, I gave it a quick soak in a simple brinerade recipe from a Cook's Country magazine, which makes the chicken really juicy and flavorful.
(Have I mentioned that I really love Cook's Country? Seriously, go get yourself a subscription! Super worth it.)
I also made a batch of buttermilk biscuits to use up the leftover buttermilk from last week's waffles.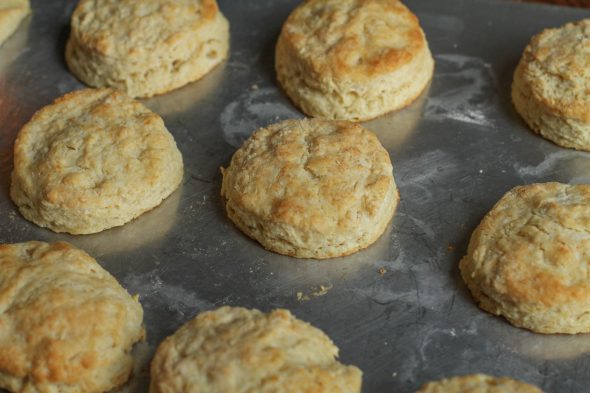 Wednesday
I made the orzo with sausage skillet recipe that I tried earlier as part of my 52 New Recipes project. I used asparagus and yellow peppers from Hungry Harvest for the veggies this time.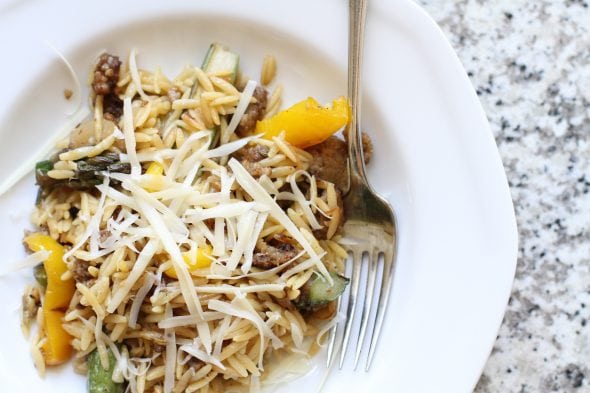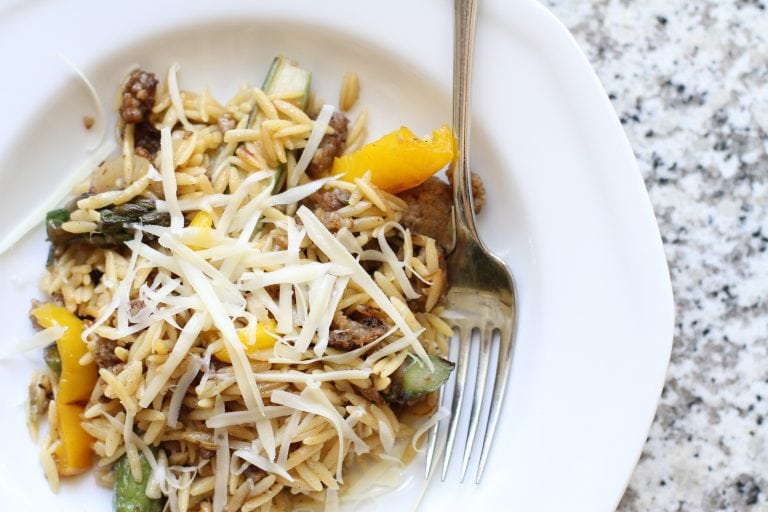 To go alongside, I baked a batch of garlic breadsticks.
Thursday
I thawed a turkey breast and used it to make pulled turkey sandwiches (also a recipe find from my 52 New Recipes project!)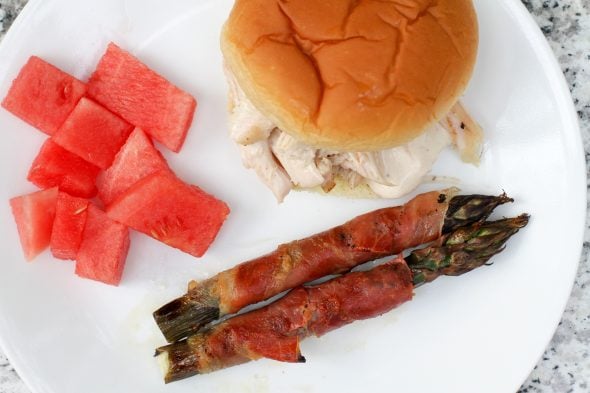 I wrapped Hungry Harvest asparagus in some Aldi prosciutto and grilled that. And I cut up some watermelon.
Friday
You're going to laugh at this….but there's a pesto pizza recipe in my Cook's Country magazine that I'm wanting to try.
Might as well keep the Cook's Country streak going. 😉
_______________
What have you been eating this week? Share in the comments!