What I Spent
Let's see…here's a small $29.52 trip to Aldi.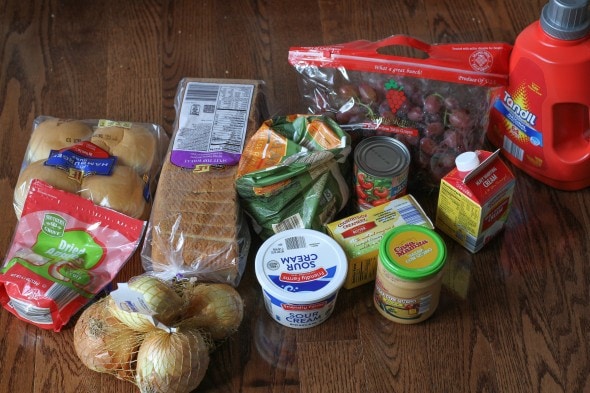 I also made an unpictured $43.99 trip to Aldi and a $62 trip to Target, where I stocked up on flour and tea and also bought some groceries for dinner that night.
I definitely could have saved more money by buying some of those Target groceries at Aldi, but it was a day when convenience won out. Target isn't insanely expensive, but it is definitely pricier than Aldi (as are most stores, to be honest.)
Still, I'm in at $135.51 for the week, which isn't too shabby of a start to October.
What We Ate
Monday
I grilled some kebabs and made a pot of Jasmine rice.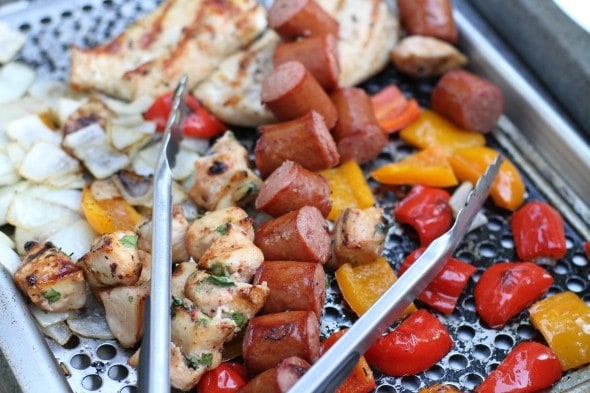 Tuesday
We had shrimp and ravioli in pink sauce (except for Zoe, who just had ravioli in pink sauce.)
I am completely blanking on what we had with that, even though I've sat here for a few minutes thinking about it. It must not have been very exciting.
Wednesday
I made bacon and cheese quesadillas, and we also had salsa, guacamole (OF COURSE) and fruit.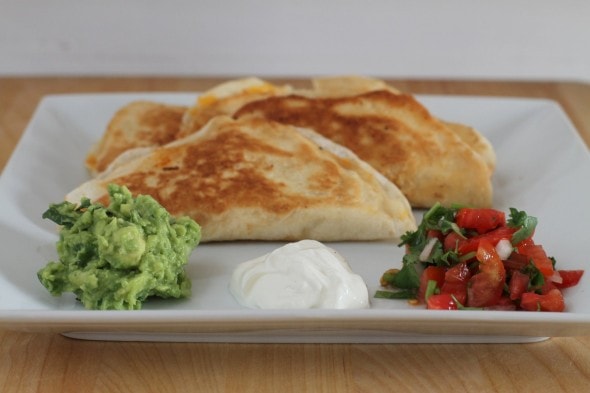 Thursday
Sloppy joes. Plus some fresh fruit.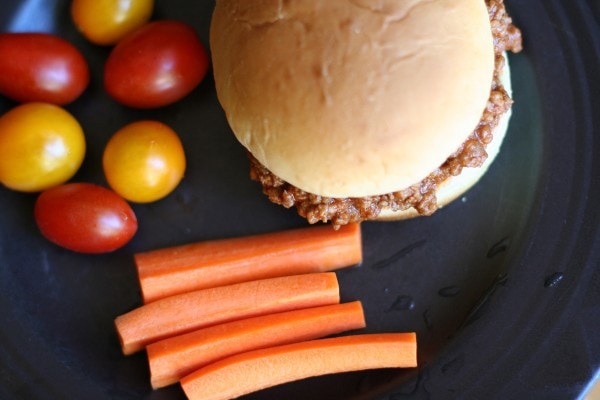 Friday
I'm planning to make pizza, probably just the regular ol' kind again!
_____________
How about you? What was on your dinner table this week?
Save