I've spent many hours of my life bonding with paintbrushes, and usually when I'm waiting for the paint to dry between coats, I wrap a plastic bag around my brush to keep it from drying out.
This can be pretty messy, though, especially if you use the same bag more than once, so when I got a paint brush cover in the mail, I was pretty thrilled.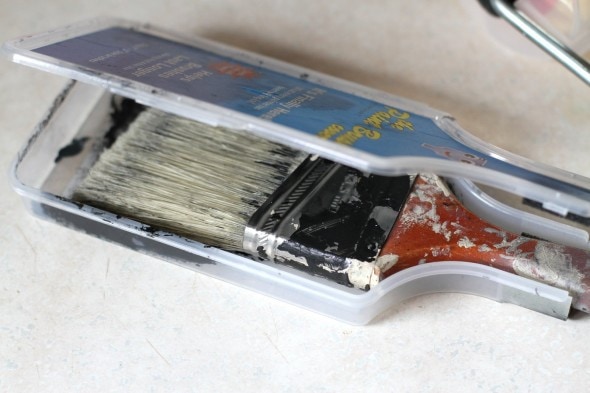 Apparently, this is a product designed by competitors on The Shark Tank, which is a reality TV show that I've never seen.
The concept is super simple, but it works very well. The plastic container keeps your paintbrush wet between coats, and the foam around the skinny end means that it can create a nearly airtight seal around multiple paintbrush sizes.
I found this to be most handy when Joshua and I were painting his bed.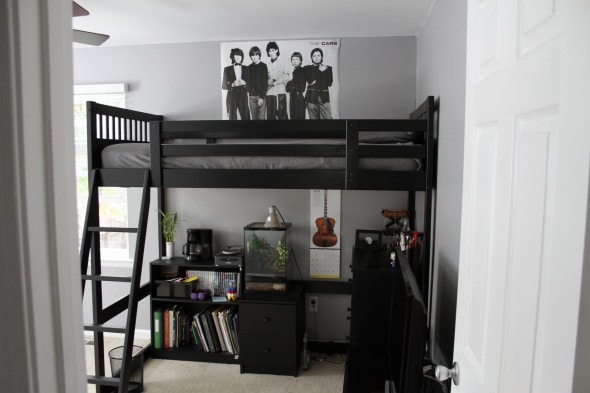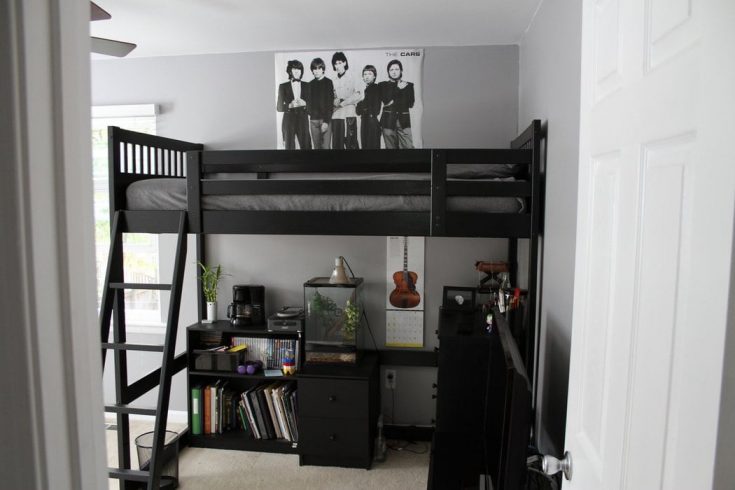 When I paint furniture, I do many, many thin coats, which means I need my brush to stay wet over a fairly long period of time. It was super handy to be able to just put the brush into the cover, snap it shut, and leave it until the next coat.
So, I do recommend this if you do much in the way of brush painting.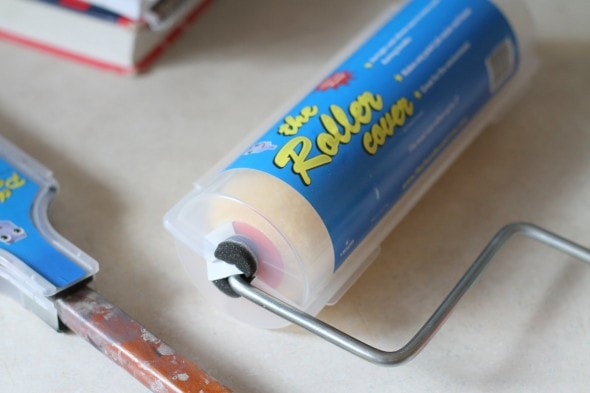 They also make a roller cover, which is fairly handy, but not as useful to me as the paint brush cover.
Why?
Well, paint rollers are pretty darn soaked with paint, which means they dry much more slowly than paint brushes (which can get crusty in short order, especially outside on a warm day).
Also, I don't do as many coats of paint on walls as I do on furniture, which means I don't need to do the whole paint-wait-paint-wait dance as much.
Plus, when I paint with a roller, there's a big tray of wet paint that I can just leave the roller in, and that usually works fine for me.
HOWEVER. If I was working with an oil-based product, such as a deck sealer, I can see how this would be very handy if the project was spread over two days (I would not want to try to clean oil-based product off a roller just so I could use it again the next day.)
So, I have a few reservations about the roller cover ($6.99), but I definitely recommend the paint brush cover ($5, or less if you buy multiples).
Oh, one other small tip I forgot to share on Wednesday: If you have a small amount of paint left, instead of storing it in the paint bucket, use an old glass food jar.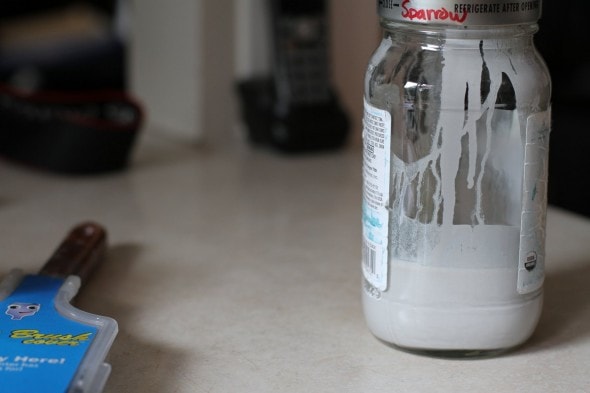 A friend of mine does this (Hi, Tracy!), so I am totally borrowing the idea.
I had only a teensy bit of paint left from Joshua's room re-do, but wanted to keep it around for touchups, so I put it in an old tomato sauce jar and wrote the brand and color name on the lid with a sharpie.
Disclosure: I am not affiliated with the paint brush cover company (they sent me their product to try out, but that's it), so I get no kickback if you purchase one for yourself.