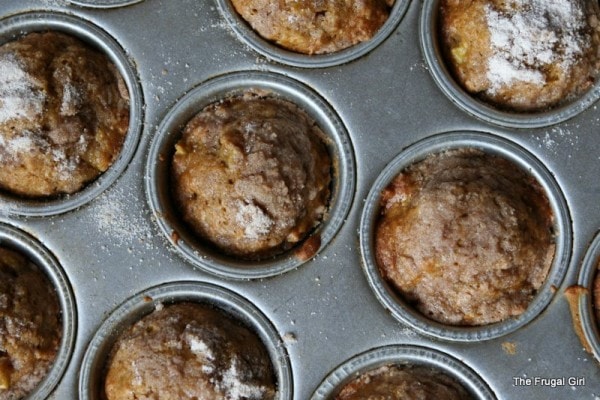 When I asked for baking suggestions a few weeks ago, a number of you suggested that I post a pumpkin recipe or an apple recipe. After thinking about that, I remembered about this recipe, which has both pumpkin and apples (with the happy addition of streusel). They taste (and smell) just like fall to me.
The recipe comes courtesy of my grandmother, who despite being past the age of 80, is tech-savvy enough to read my blog posts every day (Hi, Bestemor!).
The yield for this recipe is 24 muffins, so although they freeze well, you might want to halve the recipe if you don't have as many muffin eaters at your house as I do!
Like most muffins, these are simple to make. First, mix the dry ingredients together.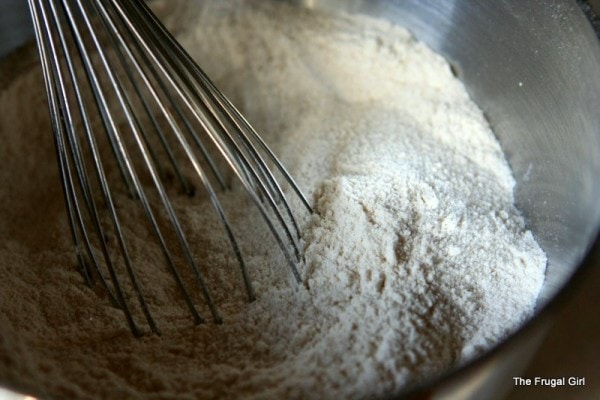 Then mix the wet ingredients. This picture is of them un-mixed, obviously. I thought they looked much prettier this way.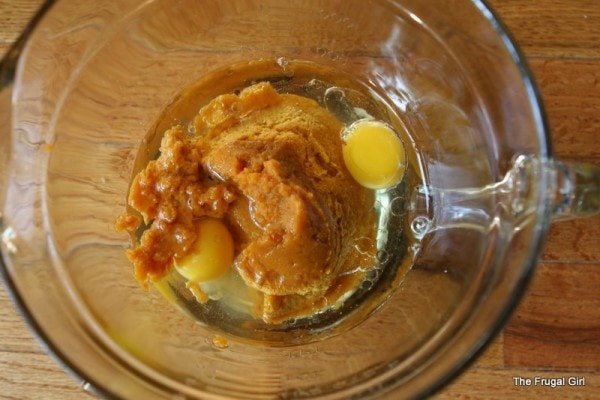 But in case you're curious, here's what they look like all mixed up.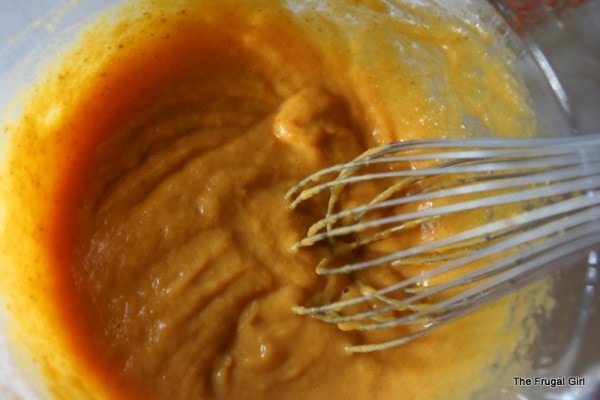 Chop up two cups of peeled apples.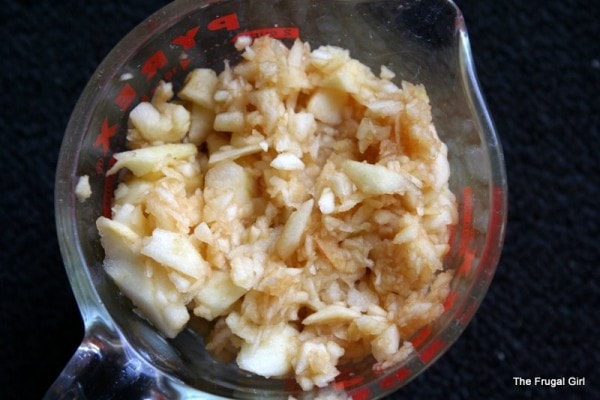 Mix the apples into the wet ingredients, and mix the wet ingredients into the flour mixture. Since this is a non-yeast bread, you will want to err on the side of undermixing. Otherwise, your muffins will be tough.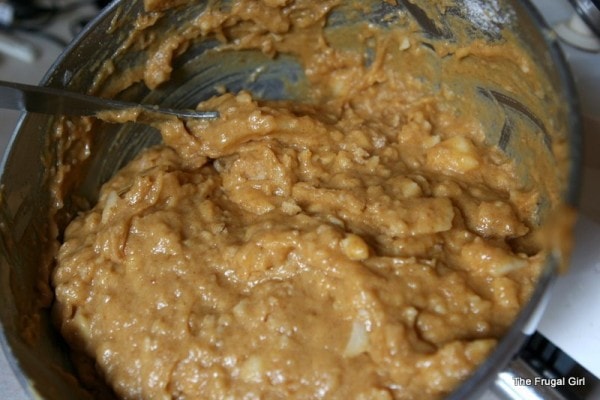 Spoon the muffin batter into 24 greased muffin cups. You can also use muffin liners, which makes things a lot simpler. Since muffin liners are compostable, I'm not opposed to using them…I just didn't have any on hand this week.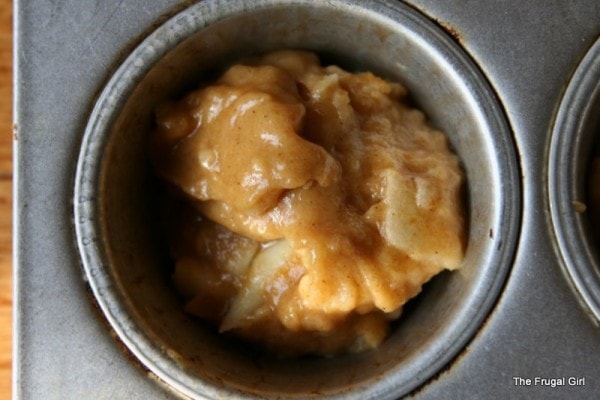 Combine the streusel ingredients and sprinkle over top of the muffins.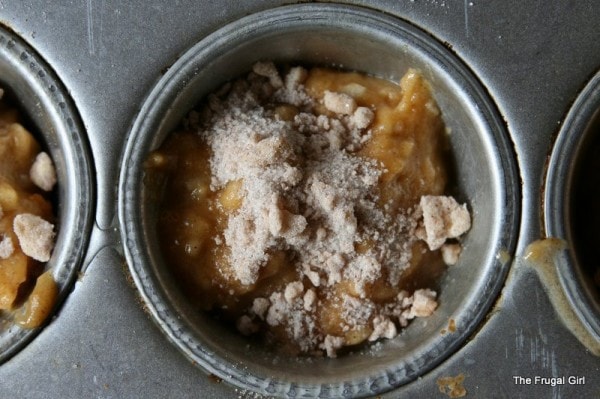 Bake at 350 for 20-25 minutes. To test for doneness (is that even a word??), just stick a toothpick into the middle of a muffin. If it comes out clean, or with dry crumbs attached, your muffins are done. If the toothpick is wet, bake the muffins for another 5 minutes.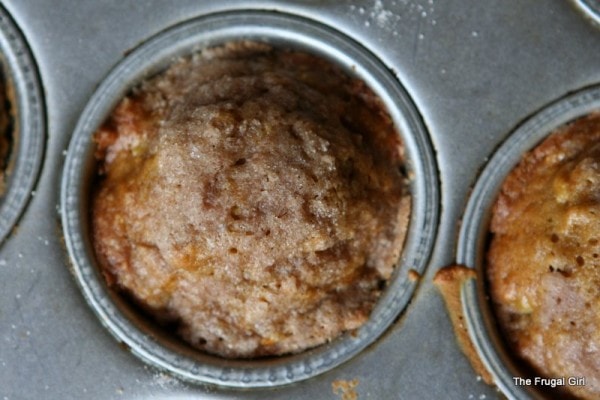 Pumpkin Apple Streusel Muffins-makes 24 muffins
Dry Ingredients
2 1/2 cups all purpose flour
2 cups sugar
1 tablespoon pumpkin pie spice (or 2 teaspoons cinnamon + 1/4 teaspoon of cloves, ginger, and allspice)
1 teaspoon baking soda
1/2 teaspoon salt
Wet Ingredients
2 eggs
1 cup pumpkin
1/2 cup oil
2 cups peeled, chopped apples
Streusel
2 tablespoons flour
1/4 cup sugar
1/2 teaspoon cinnamon
4 teaspoons butter
Heat over to 350. Mix dry ingredients together in a large bowl. In a separate bowl, whisk eggs, pumpkin and oil together. Stir apples into pumpkin mixture. Gently mix pumpkin mixture into dry ingredients. Spoon batter into 24 greased muffin cups.
Combine streusel ingredients, using a pastry blender. Sprinkle on top of muffins.
Bake 20-25 minutes, or until toothpick inserted into center comes out clean. Remove from pan and cool on a wire rack.