You all know by now that I am not a fan of flash. Whenever possible, I really, really prefer to use natural light for my pictures. But sometimes, even with a fast lens, there's not enough light for a decent picture.
One solution is to buy an external flash unit, but those are expensive, and a little awkward to cart around with the camera. I'm obviously not opposed to dropping money on camera equipment, but since I'm not really looking to get into flash photography, I've been loathe to spend several hundred dollars on a flash unit.
So, I was thrilled to pieces when I got the opportunity to review a new product called a Lightscoop.
(I got a free LightScoop from the company but I was not compensated for this review in any other way).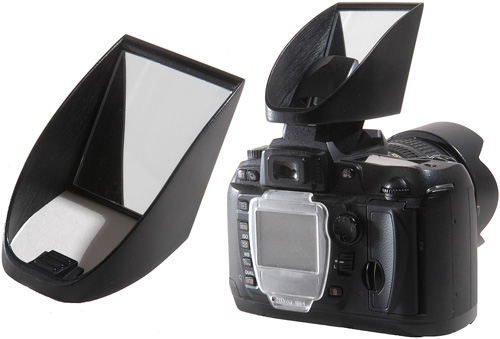 This hand-dandy little mirrored gadget slides onto the top of most SLR cameras, and helps to soften the harsh light of the flash by bouncing the light up onto the ceiling or onto a wall. This is similar to the way a bounce flash unit works, but the Lightscoop costs a mere $29.99.
The light produced with the bounced flash is much softer and more diffused. I snapped a couple of shots of Sonia and Zoe to show you the difference.
Here's Sonia with the bare flash.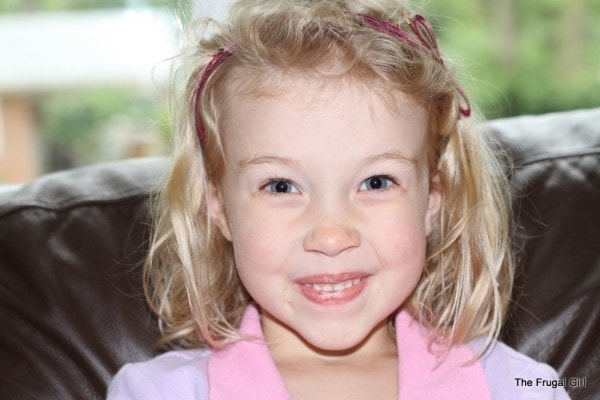 And here she is with the LightScoop added.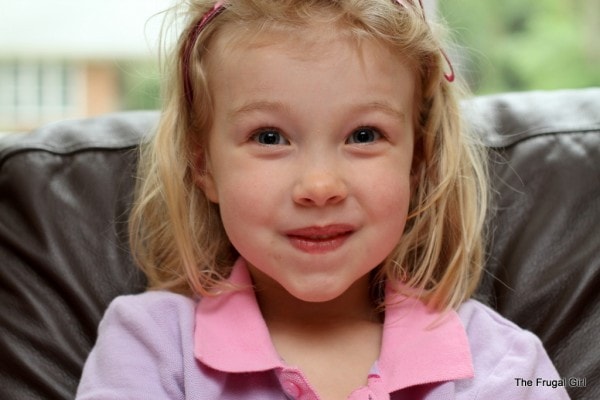 The shot with the Lightscoop isn't perfect (well, it's not as good as it'd be with natural light!), but it's way, way, way better than the one with the flash.
Here's Zoe with a bare flash.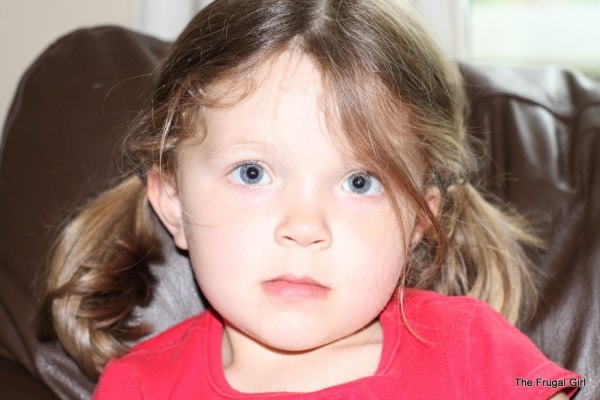 And Zoe with the LightScoop.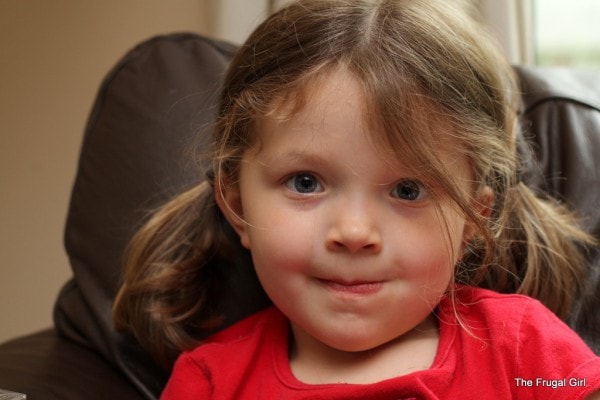 I tried this out with a food shot as well. Here's some stromboli with a bare flash.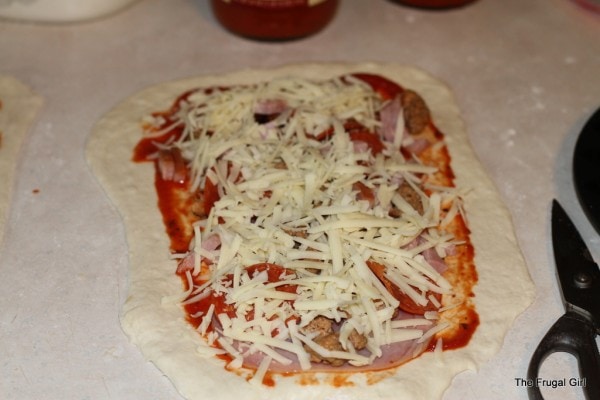 And this is with the LightScoop added. Can you see how much more dimension this picture has?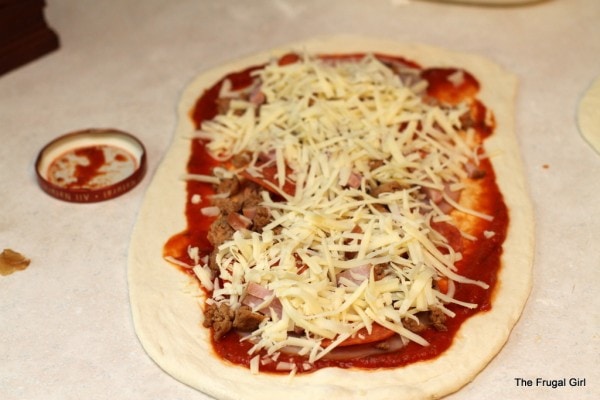 By request, here's an additional set of pictures…this time with no flash, bare flash, and LightScoop flash.
It's a dark and cloudy day, and this is in a chair that's not near the window. You can see that there's not sufficient light to take a picture without a flash, even with my fast 50mm lens.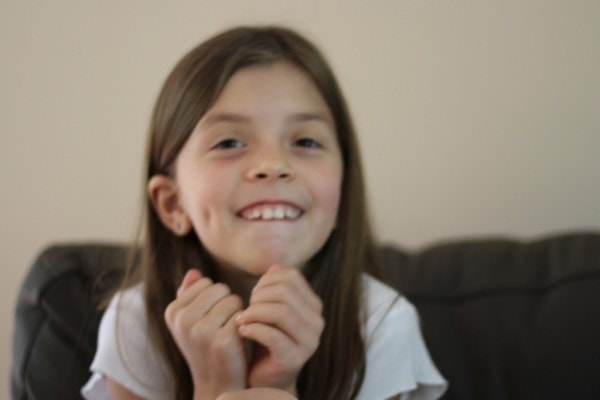 Here's the bare flash picture.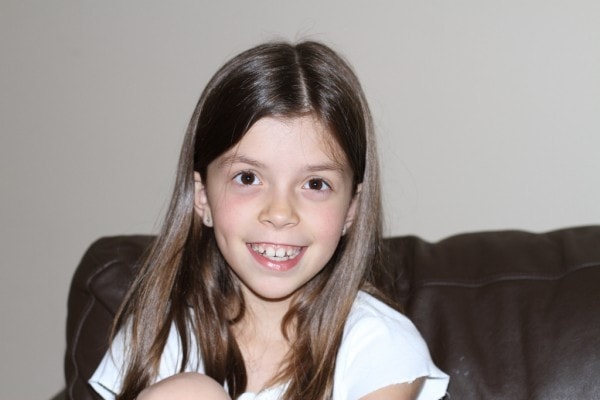 And here's the LightScoop version.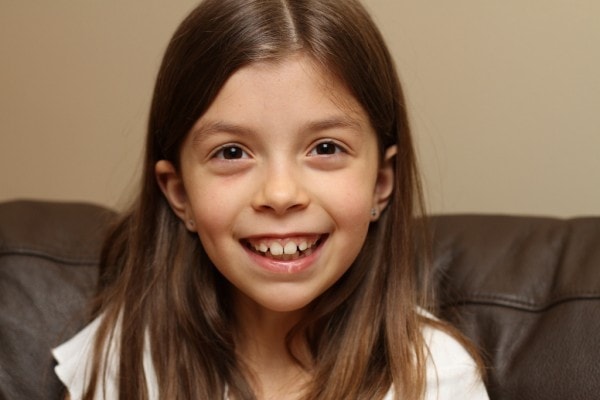 Just for good measure, here's a black and white series of Sonia shots.
No flash resulted in a blurry picture.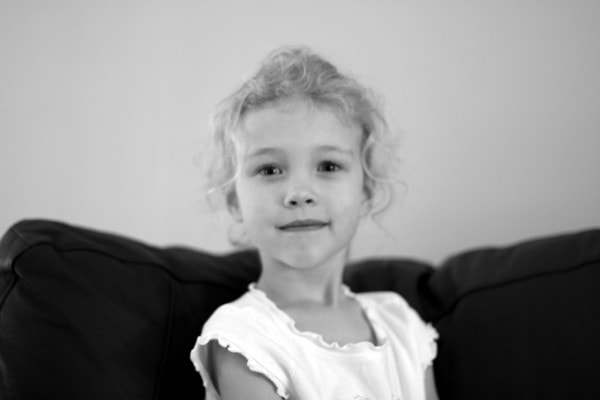 Bare flash makes a picture that's not blurry, but one that is pretty artificial looking.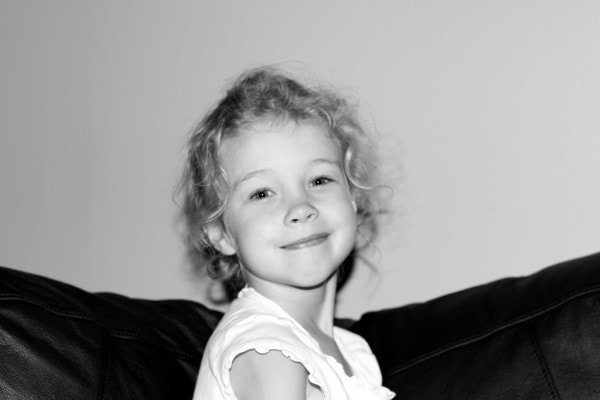 The LightScoop is the best option out of the three, I think, though this one turned out a little bit dark.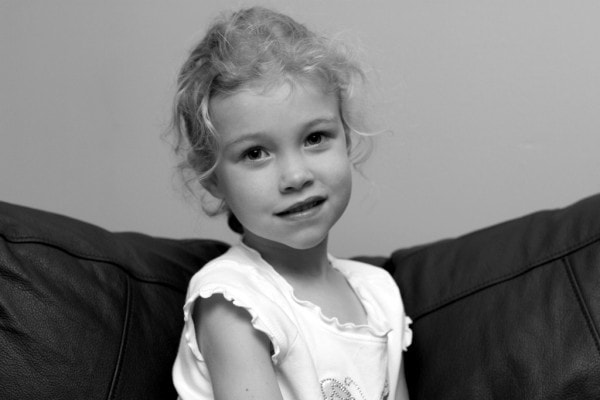 I'm so pleased with the results of this little tool…it's a perfect fit for someone like me, who only wants to use flash occasionally. I think I've used my flash something like 3 times in the 2 years I've owned my SLR, but now that I have the LightScoop, I think I'll be utilizing the flash a little more often.
The Lightscoop
only works with SLR cameras, both because a point and shoot flash is not powerful enough to bounce and because point and shoots don't have a place to mount the LightScoop.
However, if you're an SLR owner (or you want to give a gift to an SLR-owner), I'd highly recommend buying this little gadget…it's definitely worth the $30 investment.