A few weeks ago, I got an email inviting me to visit Aldi's test kitchens in Batavia, Illinois.
My first thought: "Ooh! I love Aldi! That would be fun to go to if I lived less than 12 hours away."
Then I read further down, and saw that Aldi was offering to fly me out to Chicago and back and put me up in a lovely hotel and take me out to dinner.
Squee!
Blogging seriously rocks sometimes, people.
I hurriedly arranged childcare, and RSVPed a delighted "yes!".
I get a lot of email from companies that want me to blog about their company and/or product, and I say no to a lot of them…some just aren't a good fit, and some are selling products or services that I downright cannot endorse.
But Aldi? Aldi is pretty much a match made in heaven for me.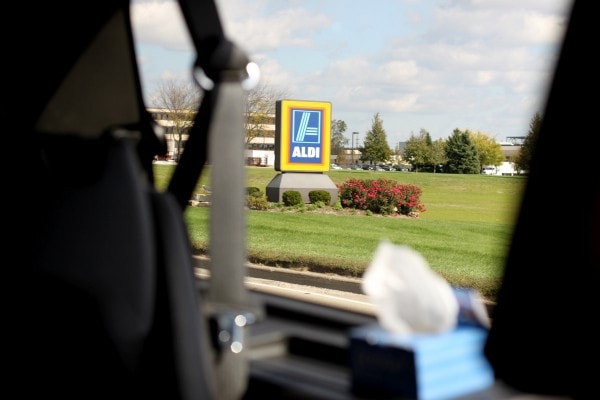 So, last Thursday I hopped on a plane for the first time in about 16 years.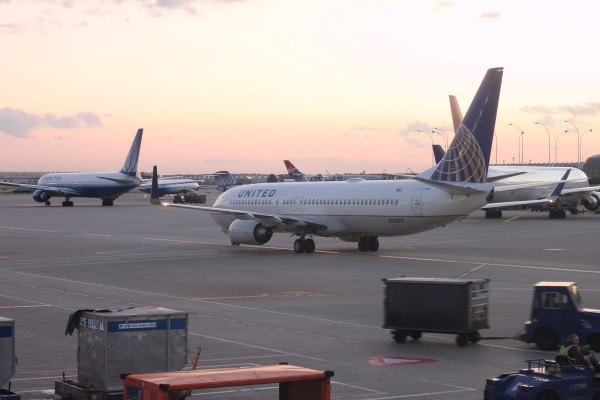 Actually, first I waited in the airport for 2.5 hours because the plane that was supposed to take me to Chicago was, uh, stuck in Chicago. Yes. But it finally arrived, and I flew to OHare.
Aldi had a driver waiting for me right there at the airport, and I had a lovely VIP ride to my hotel…the Omni on Michigan Avenue.
Oh yes.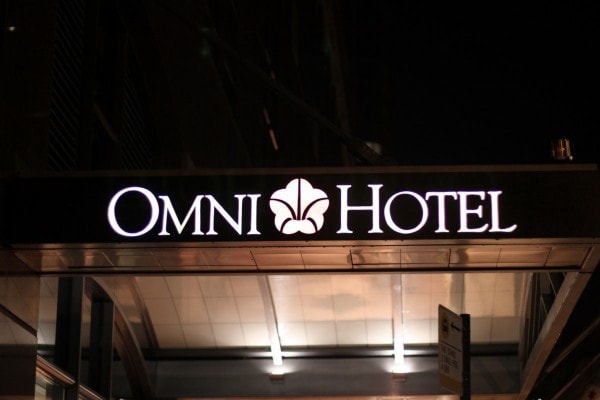 I could get used to staying there, I think.
Since I was pretty late getting to Chicago, we headed right out to dinner at The Paris Club, where I ate a number of fancy French foods that I can't properly pronounce, but which were delicious.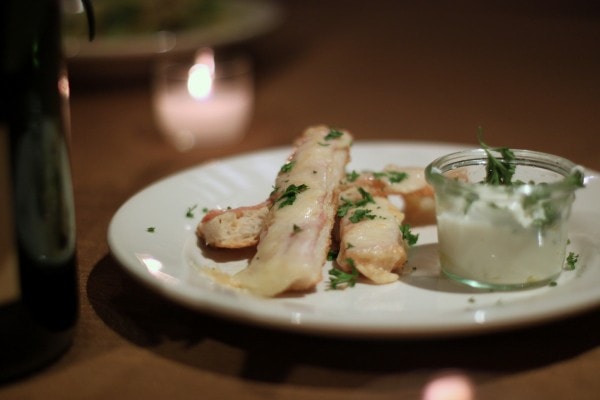 Two buyers from Aldi were at dinner with us bloggers. So, we got to chat about all things Aldi and that was just so much fun…I peppered the buyer at our table with questions, and he had questions for us too, since this is the very first time that Aldi has worked with bloggers.
(Am I honored? Yes, indeed!)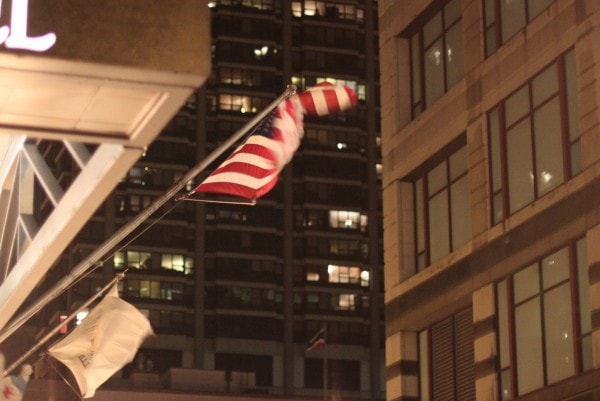 Oh, I wanted to show you what I wore my first day because those of you who have bought my ebook will recognize my sweater.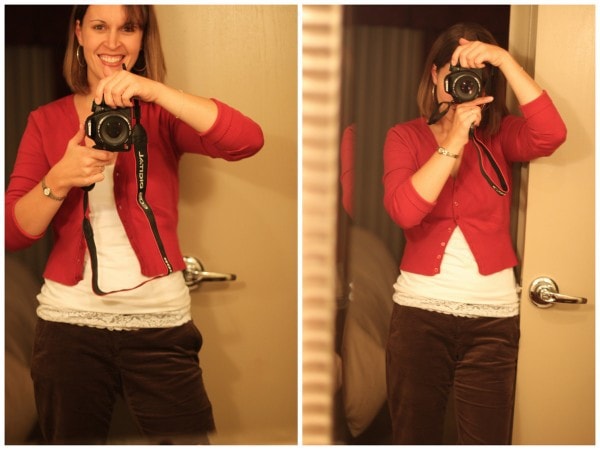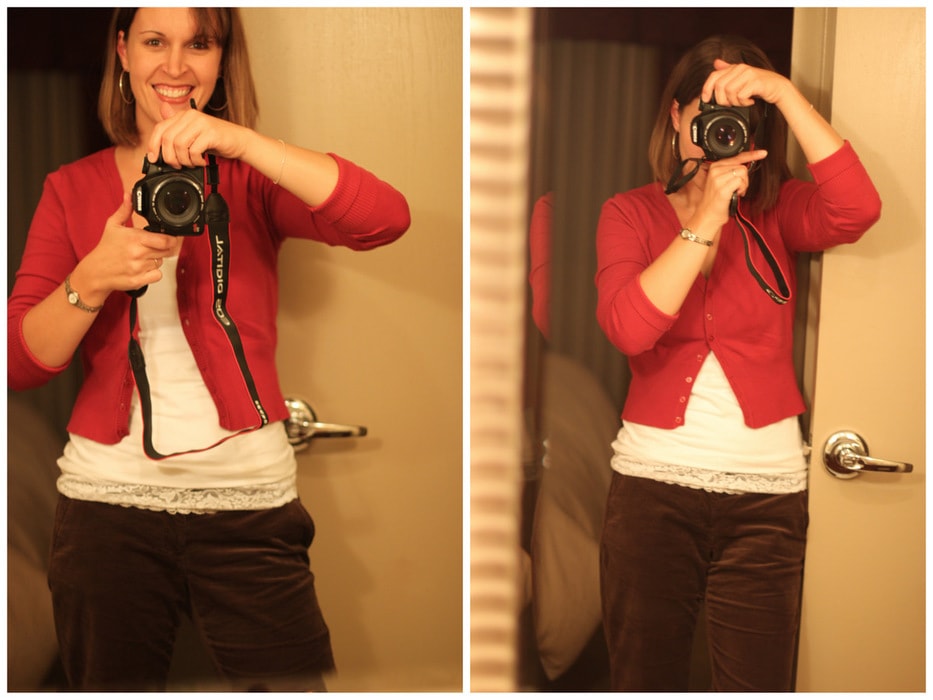 My pants are Old Navy clearance, as is my white shirt, and my lace-trimmed tank is from Goodwill.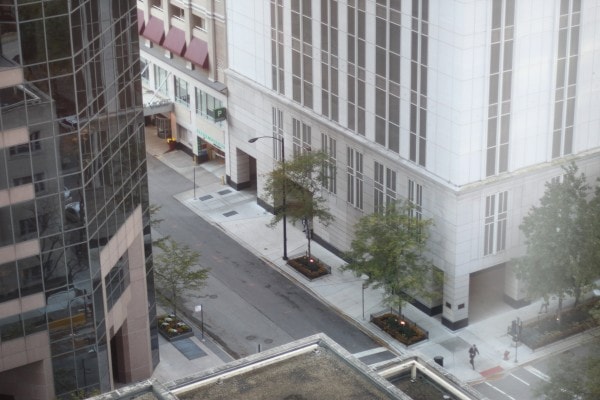 After dinner, I hopped right into my luxurious bed and went to sleep (I'd been awake from 4:40 am-12:15 am, so it was kind of a long day!).
What I wore the next day isn't that interesting, but since in-the-mirror pictures are the only ones of me on my trip, I'll throw this in there. You can see that I manage to turn out some duds when I try to get my face out from behind the camera. 😉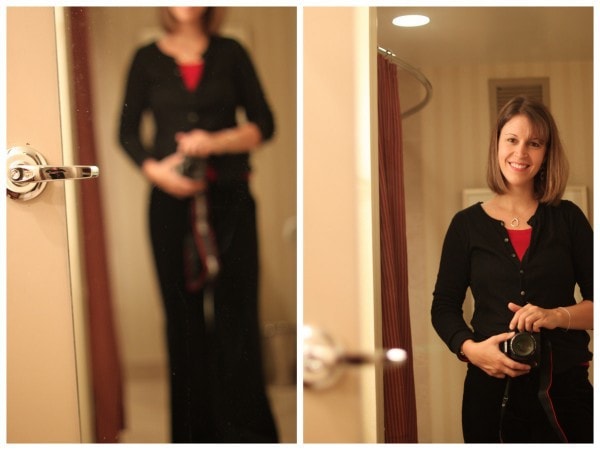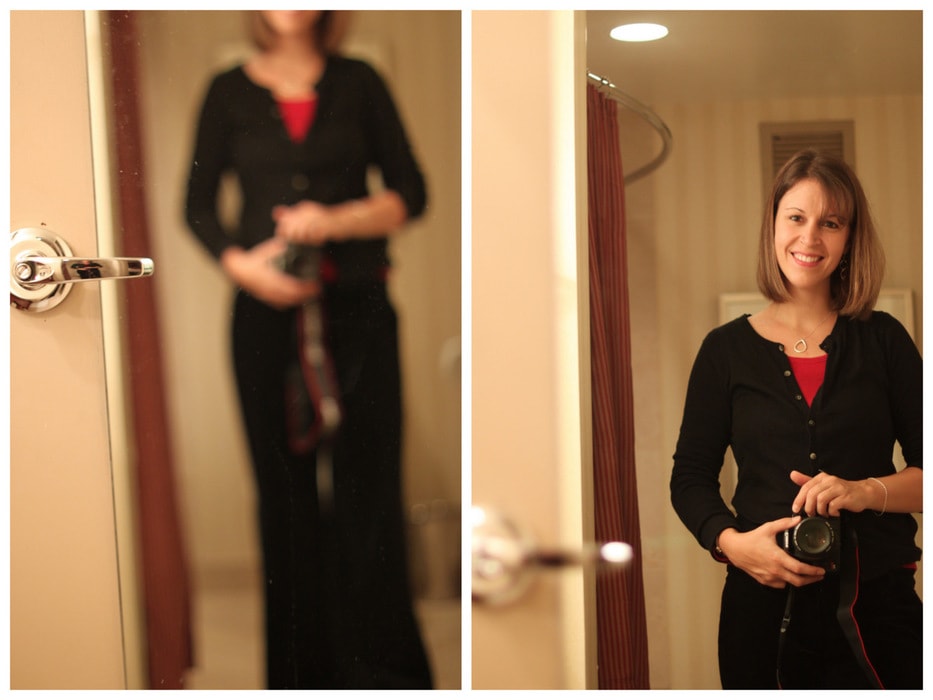 (Black velvet pants: $10 on Target clearance. Red shirt: $2 on Target clearance. Black sweater: $10 on clearance at Old Navy. Black camisole: $2 at Goodwill. Mmm-hmmm.)
After a delicious breakfast at the Omni, we were all were driven to a newly-remodeled Aldi store in Chicago.
When we walked in, every one of us was certain that this store was bigger than our Aldi stores at home, but it's actually not! Aldi is remodeling their stores with higher ceilings and windows that let in natural light, but they're still keeping their small, efficient store footprint.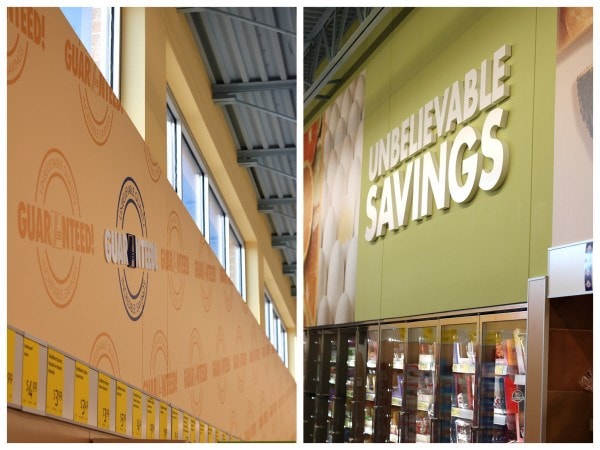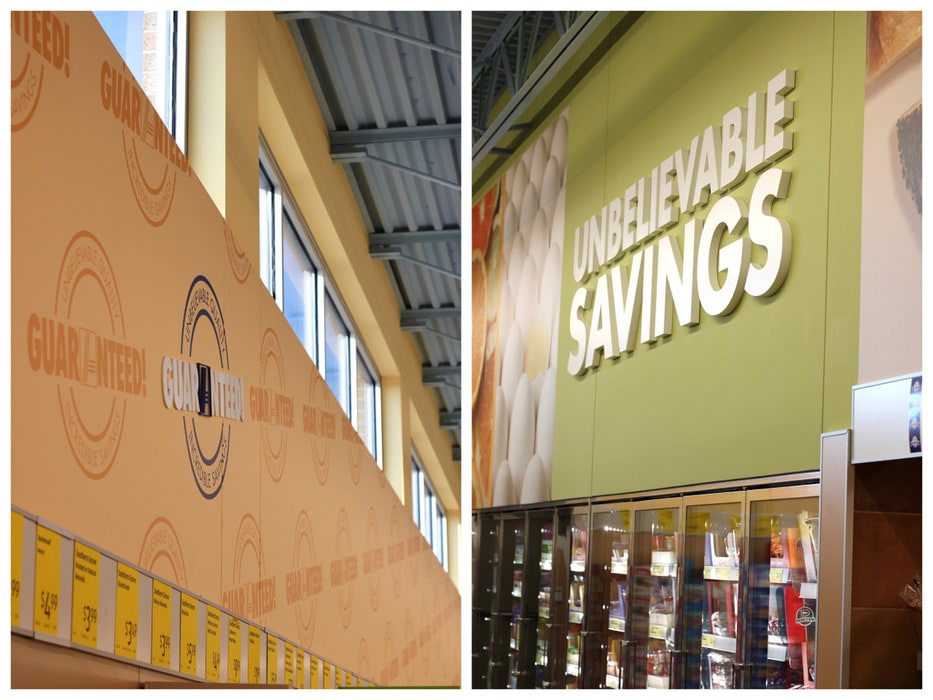 The windows are amazing, and I'm hoping maybe that particular improvement will make its way to my store one day. The store feels so pleasant and cheerful with the outside light pouring in…so different than shopping at a big box store like WalMart (Walmart's acres of flourescent lighting make me feel depressed, actually!)
Two Aldi managers gave us a detailed tour of the store. At first I thought I might be slightly bored because hello! I'm already an Aldi fan-girl and I visit my Aldi store multiple times every month.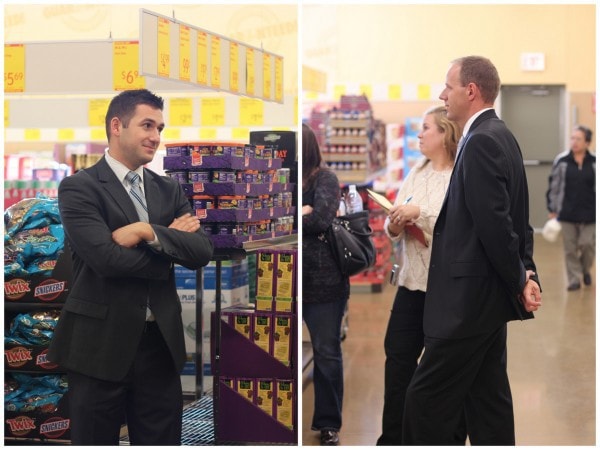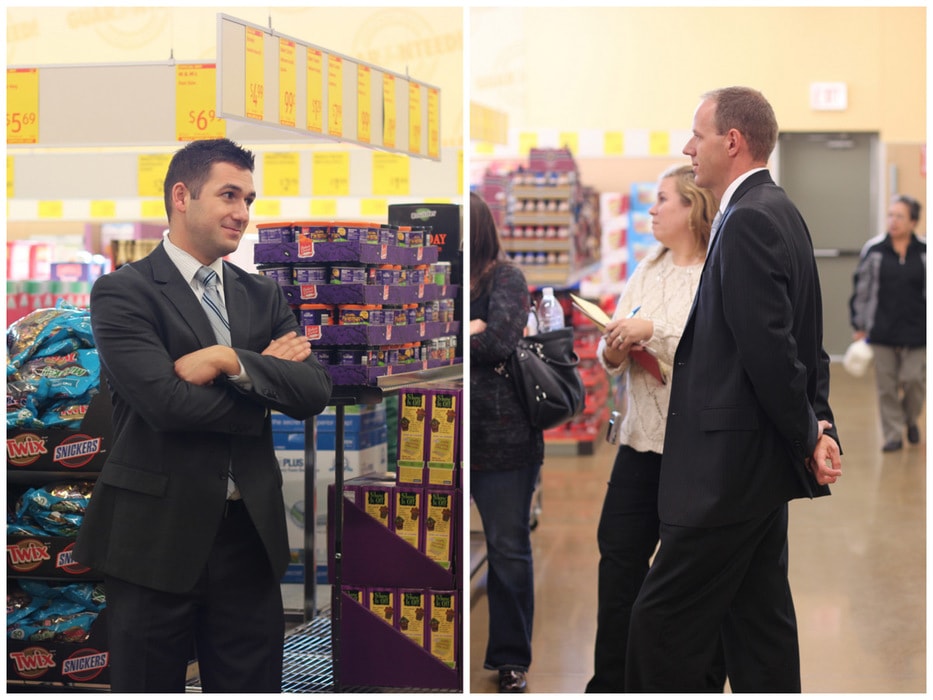 But even I learned a lot about how Aldi manages to cut costs behind-the-scenes so that they can provide us with high-quality food at low prices.
This is getting kind of long already, though, so I'm going to tell you all about that tomorrow, and I'll also tell you about my visit to Aldi's test kitchen, where I got to do some blind taste-tests.
Stay tuned….
____________________
Today's 365 post: He doesn't usually let me
Joshua's 365 post: I don't know what to call this one.