Target's Cartwheel app on Kelle Hampton's blog, Enjoying the Small Things. I didn't pay a lot of attention to it, though, because I was under the impression that you had to have a smart phone to use it, and it turns out I was totally wrong. (although a smart phone does make the process easier…)
Speaking of smart phones…
By the way (and I promise I am going to devote a post to this soon), I got a smartphone.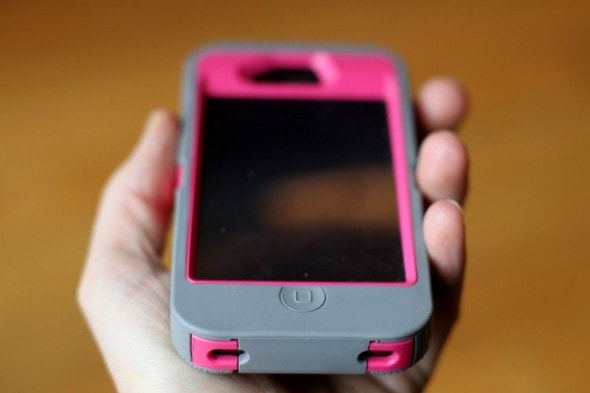 Yep.
Go ahead and pick yourself up off the floor.
Lest you freak out, I should tell you that it's refurbished, it's no-contract, I bought it outright, and I'm still basically on a pay-as-you-go plan.
So it's costing me very little, but I do have the option of using apps and such if I want to. It's kind of perfect for me.
And since I have to pay for non-wifi usage, I think there's about a 0% chance that I'm going to become one of those super-addicted smartphone users I was terrified of becoming. I'm way too cheap to do that.
Anyway!
I'll tell you more about my phone and my plan and whatnot in another post, so withhold judgment until then. 😉
For now, though, that info is relevant because you need to know that I actually used a money-saving app. I think this is a first for me, although I'm sure it's not the last.
Zee App
So, Target's Cartwheel app is free, and basically, it offers you a bunch of different discounts to choose from.
You pick the ones you want (at first, you're limited to ten), buy the products, let the cashier scan your Cartwheel barcode (on your phone, or you can print it at home and bring it to the store), and your discounts are automatically applied.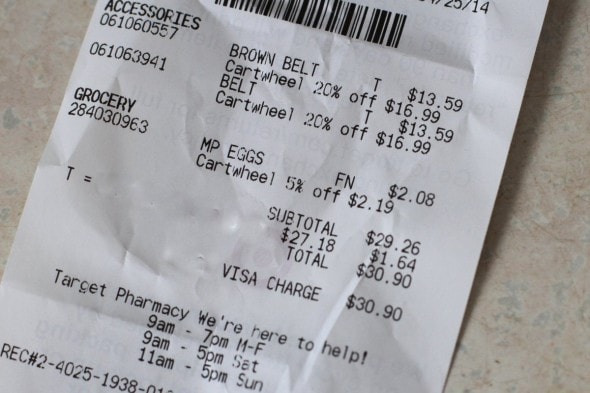 When I scrolled through the Cartwheel offerings, I was pleased to see that there are discounts on practical, everyday necessities…you don't have to buy stuff you don't need in order to get Cartwheel savings.
This is good.
For instance, you can get 5% off on lots of Target's private label food items, including quite a few from their organic line.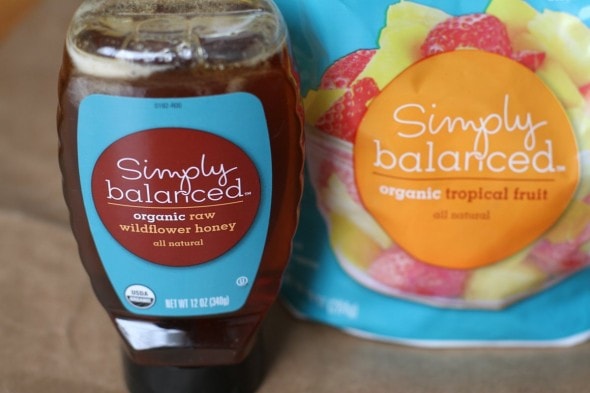 There are also some 5% discounts on produce, like kiwis and avocados.
In addition to food items, I also found cartwheel offers on practical clothing items like belts, socks, and undies (which we happened to be in need of.)
Zee Purchases
In addition to the organic stuff pictured above, I got some Archer Farms essentials.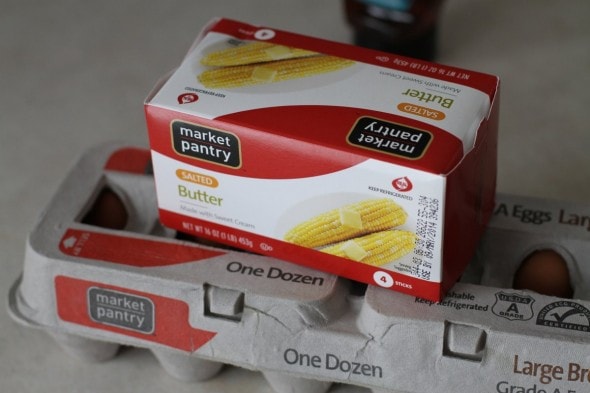 Lisey and I both needed belts, so we each got one (20% off).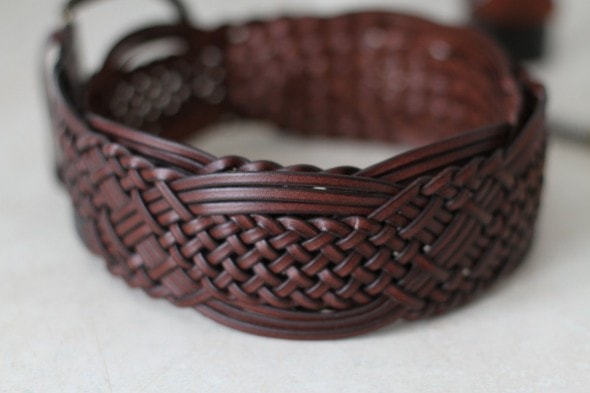 Joshua and Lisey were in serious need of socks, and luckily, there was a Hanes discount. Yay!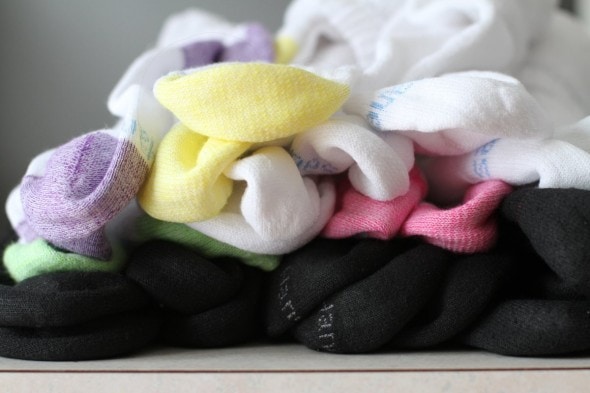 (Side note: I have not yet adjusted to Joshua's recent growth spurt, because at first, I went to the boy's sock section and only after staring at the sizes for a minute did I realize that I ought to be in the men's sock section!)
We also picked up some undies, but I didn't feel it was necessary to photograph those. 😉
My children appreciate that.
There was a 20% off Cartwheel deal on Converse, so we stopped and looked even though none of us actually need a new pair.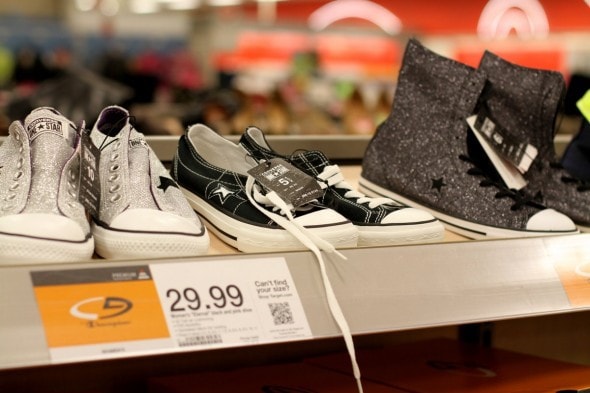 Love these ones!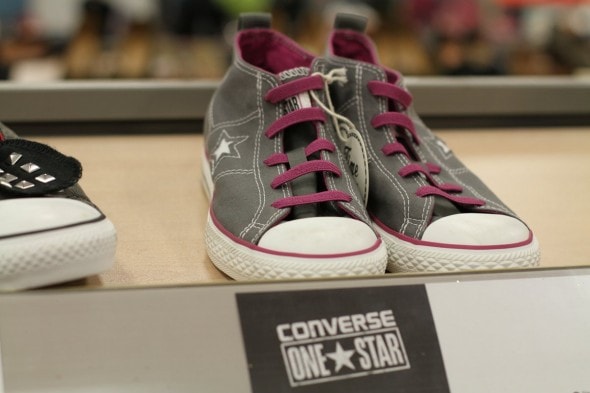 But ultimately, sense prevailed and we moved on. Hopefully there will be a Cartwheel deal when someone outgrows their current pair.
Unrelated tip: I also bought some Gold Medal unbleached flour (which is my fave!) because Target has the best everyday low price that I've found. I also buy my Tazo tea bags there for the same reason.
My Thoughts
What do I think of the Cartwheel app?
Well, the ability to save money on things I would have bought already is always awesome in my book. And I especially love that some of the discounts are on necessary things (butter!) that are already fairly priced (the private label Target brands).
Also, you can totally use the Cartwheel discount with things like coupons or your RedCard discount, which would really maximize your savings.
I also like that Target has free wifi, which means that pay-as-you-go smartphone owners (like yours truly) can browse the app and change selections in-store without having to pay for data.
I did run into two snags on my Target trip. For one thing, the Target I shop at isn't a Super Target, which means that it doesn't carry as many items, especially in the grocery section. So, even though kiwis were discounted on the app, I couldn't use that discount since my store doesn't carry them.
I ran into the same thing with some of the organic items, though I did find the honey and frozen fruit.
Using my phone and the free wifi, I was able to change my offers instore (I swapped out unavailable ones for available ones) but I think the app would be slightly more user-friendly if you could choose your local store. Then the Cartwheel app could filter the offers and only show you the ones available in your store.
The other issue I ran into was at checkout. For some reason, my code wasn't working on the scanner, so the cashier sent me over to the customer service desk, which turned out to be a bad idea because Cartwheel discounts can't be easily fixed there. The poor associate had to manually redo my discounts (which is why my receipts are a little wonky, and the one up there earlier in the post doesn't show all of my purchases or discounts.)
Because of these two snags, my shopping trip took longer than it would normally have. However, once I use the Cartwheel app more, I'll have a better handle on which discounts won't apply at my store, and hopefully the cashier scanning issue won't happen again.
If that's the case, then this will be an easy and quick way to save.
Oh! One other thing. Through the app, you can scan the barcodes of items in-store to see if there's a Cartwheel discount. I'm a smartphone newbie, though, so I didn't figure out how to use the scanner until after I came home from the store.
Doh.
The rest of you smartphone veterans should have no problem, though, and I'll definitely try out my new scanning skills next time, as it's a super fast way to check if there are discounts on stuff that's already in your cart.
The Giveaway
BlogHer is giving away a $1,000 Target GiftCard ®! (Which would save you an awful lot of money.)
To enter, leave me a comment telling me your favorite thing to buy at Target.
Sweepstakes Rules:
No duplicate comments.
You may receive (2) total entries by selecting from the following entry methods:
Leave a comment in response to the sweepstakes prompt on this post
Tweet (public message) about this promotion; including exactly the following unique term in your tweet message: "#SweepstakesEntry"; and leave the URL to that tweet in a comment on this post
Blog about this promotion, including a disclosure that you are receiving a sweepstakes entry in exchange for writing the blog post, and leave the URL to that post in a comment on this post
For those with no Twitter or blog, read the official rules to learn about an alternate form of entry.
This giveaway is open to US Residents age 18 or older. Winners will be selected via random draw, and will be notified by e-mail. The notification email will come directly from BlogHer via the sweeps@blogher email address. You will have 72 hours to respond; otherwise a new winner will be selected.
The Official Rules are available here.
This sweepstakes runs from 1/30 – 2/28.
Be sure to visit the Target Cartwheel brand page on BlogHer.com where you can read other bloggers' posts!