I was emailing with a reader yesterday about thankfulness in the midst of hard times (she's facing some challenges of her own), so I was thinking again about how important gratefulness has been to me in tough times.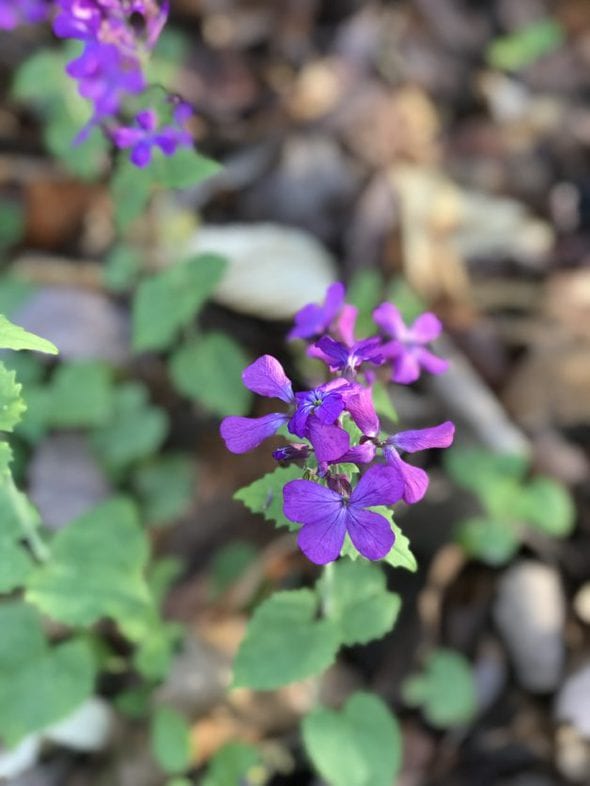 When life is going smoothly, gratefulness is sort of the icing on the cake (like in the form of really noticing the awesome.)
But when life is hard, gratitude is my lifeline. When things feel like they are crashing down around me, that's when a gratefulness hunt is the most life-changing; a reminder that there is still good around me, even if I have to look a little harder.
This week, I am thankful:
for a midweek, midday hike in the woods with my sister-in-law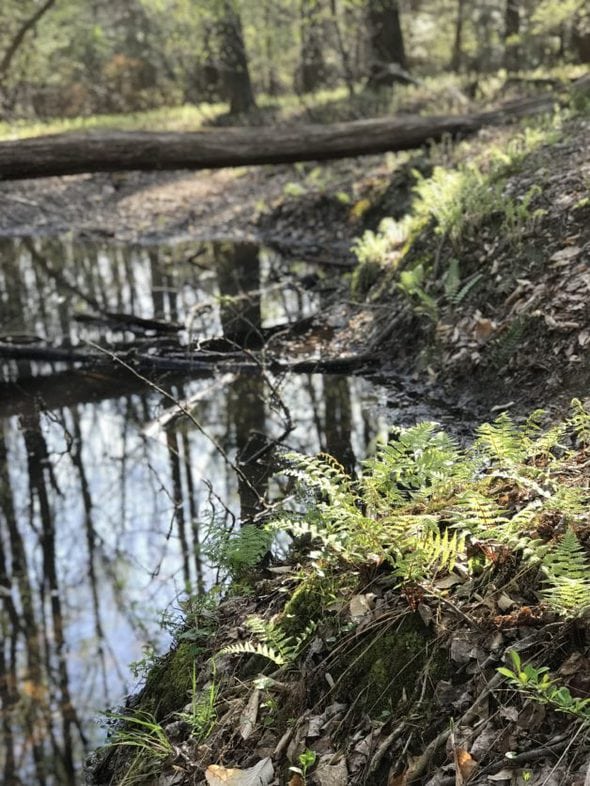 You know the sister-in-law that rescues things from the abandoned house with me?
She and my brother live in my parents' neighborhood, so on a day that she was working from home, we met up for a lunchtime walk on the trails in the woods here.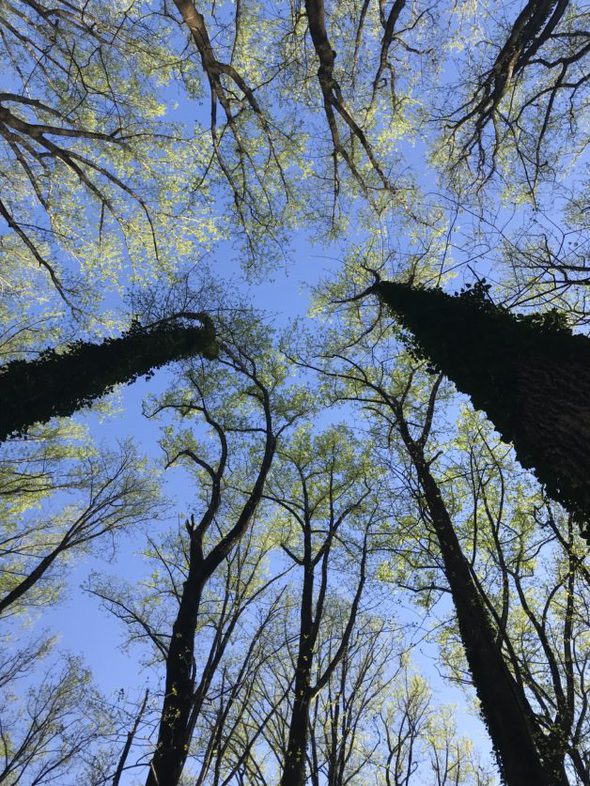 I love walking on the trails, and I love my sister-in-law. So, win-win. 🙂
for ferns
I already told you guys that I am kind of obsessed with all the mosses by these trails, but this week I have been loving the ferns.
I think they're beautiful all curled up: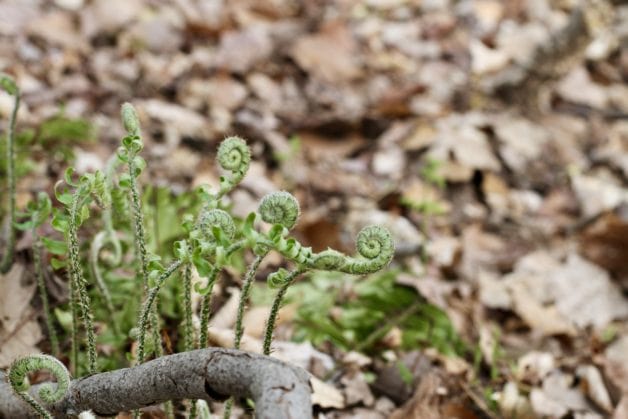 and they're also beautiful when they've uncurled themselves.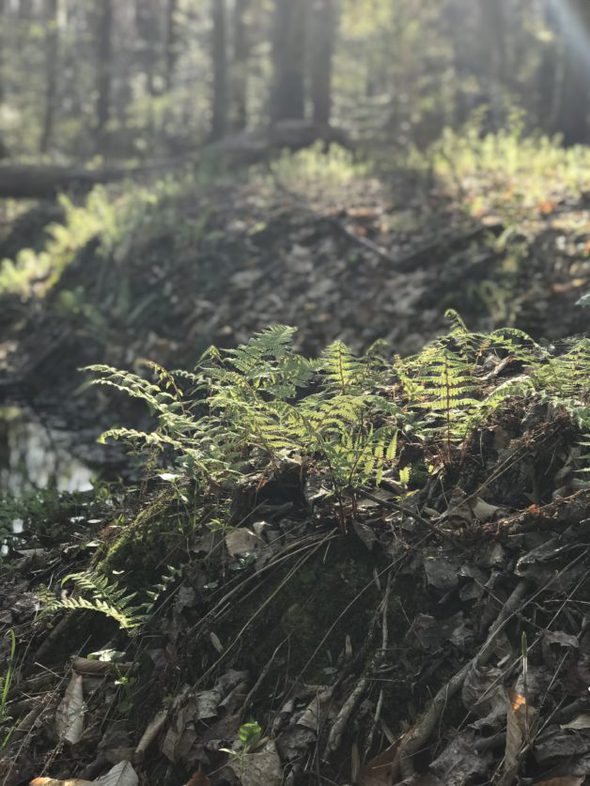 for a good grade on my last exam
I think I only got one wrong (I'll find out for sure at class today when I get to see my actual test) so I'm pretty happy about that.
I'm guessing I got dinged for possibly spelling "teniae coli" wrong. Words with tons of vowels are a little hard to remember!
for all the free furniture I got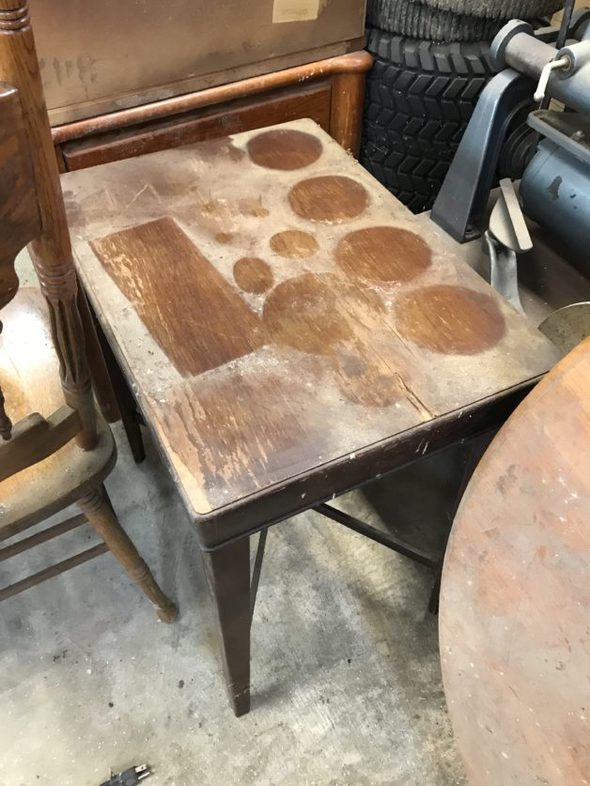 I mentioned this on Tuesday, of course, but I'm including it here too.
What a nice blessing that this house my brother bought has some things that I can use.
that my dad has room to store the furniture
My dad has two stand-alone garages here, with plenty of room for my furniture, and plenty of room for me to work on rehabbing it.
And of course he has sanders and plenty of stain; I just will need to go get some paint.
for kind people who are helping me
Sometimes I listen to stories of women who find themselves in my position, and I realize just how blessed I am to have people around me to support me.
Some women are almost all alone, and I am SO not alone.
This is a reminder to me: one day, when I have moved through this phase of life, I should keep an eye out for opportunities to help women who are alone.
for an upcoming pair of glasses
Most of the time I wear contacts, unless my eyes are irritated. But I do wear glasses some of the time (not when I have to wear a mask! Glasses + a mask = a special kind of foggy torture.)
I have slowly been noticing that I am not seeing well out of my glasses, so I went in for a check. And sure enough, my eyes have gotten a little worse since my last checkup (less than a year ago!)
So, I have a new pair of glasses on order, and I am so excited at the prospect of better vision.
for spring weather
It's been a bit chilly over night (33 degrees when I woke up yesterday!) but here's the nice thing about spring days: a cold start can quickly turn into a pleasant day.
What are you thankful for this week?
P.S. I was on the Best of Both Worlds podcast with Laura Vanderkam and Sarah Hart-Unger this week! Click here to listen (or you can find it on whatever podcast player you use.)