Since I heard about Schoola last fall, a steady stream of Schoola packages have hit our doorstep. It's like thrift-store shopping, except I don't have to leave my house. It's a homebody's dream!
(Schoola is an online gently-used clothing retailer where purchases benefit schools. I wrote more about 'em here.)
I always think it's fun to see other people's second-hand hauls, so today I'm gonna share some of our recent Schoola finds.
The lovely thing about having three girls plus me in the house is that even if I've guessed a bit on the sizing, odds are good that somebody in the house can wear it.
I thought this Gap dress might fit Sonia but nope, it's more of a Zoe size.   Perfect!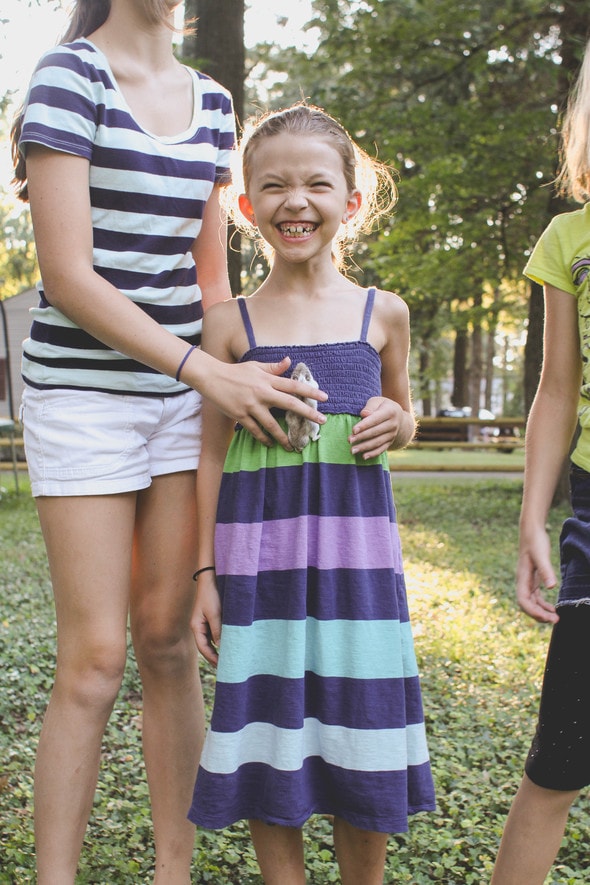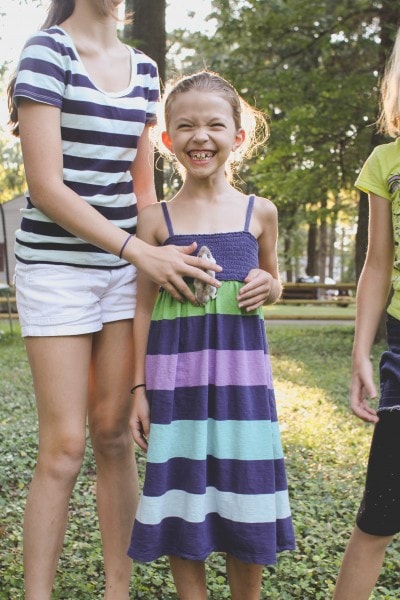 The girls felt that Schoola pictures would be better with a hamster as a prop.   Of course.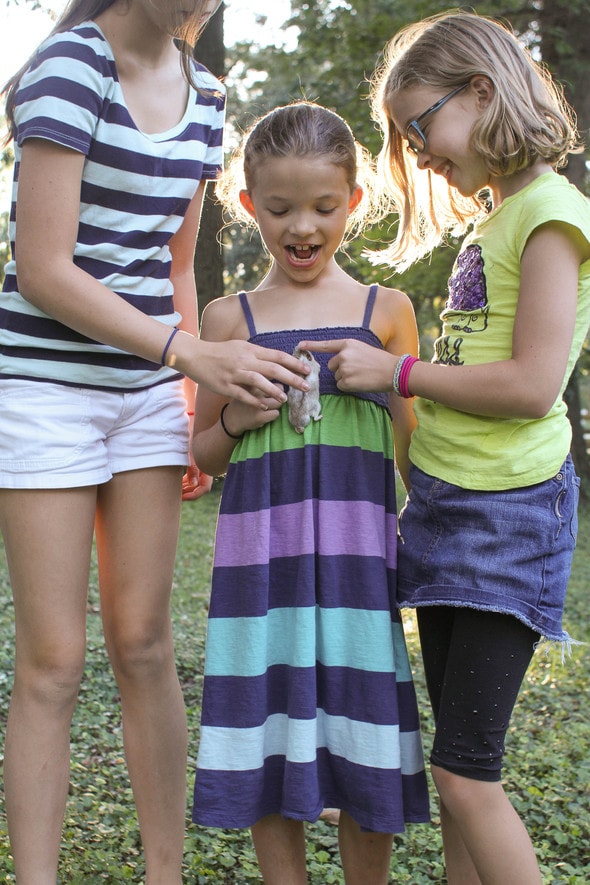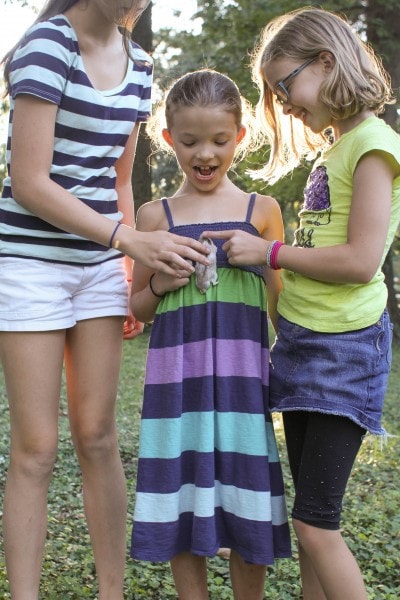 I didn't plan this at all, but Sonia came outside while I was taking pictures of Zoe, and she happened to be wearing a Schoola shirt and a Schoola skirt.
(Leggings are from Target.)
Sonia also likes to wear that shirt with her Aeropostale skirt from Schoola.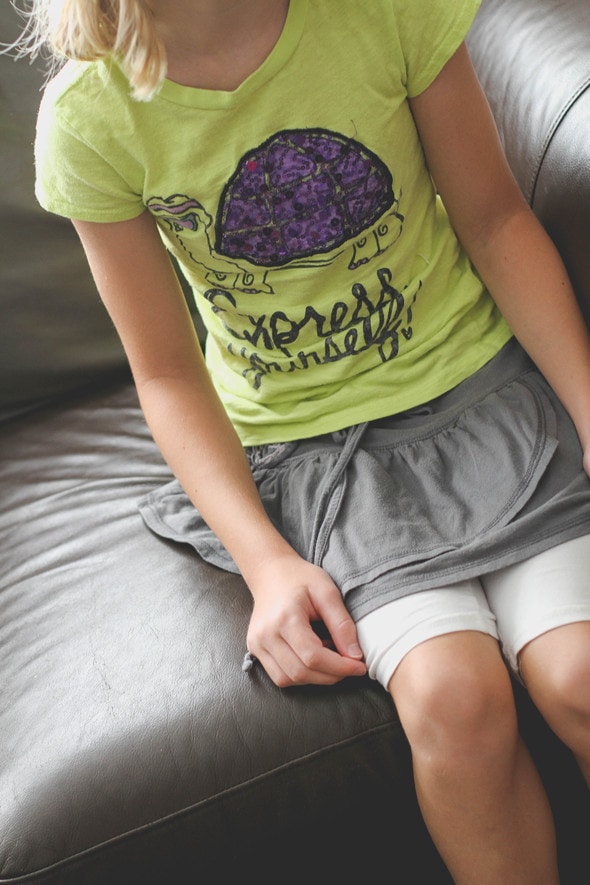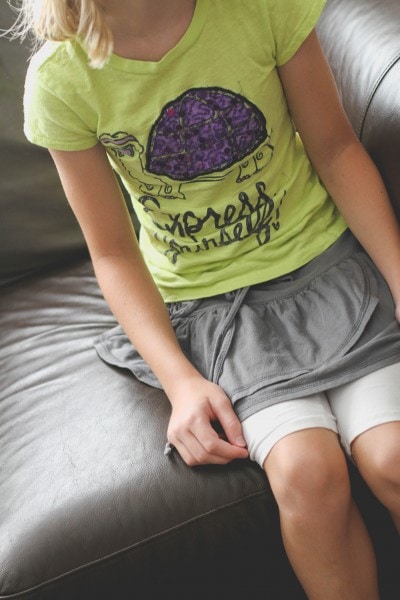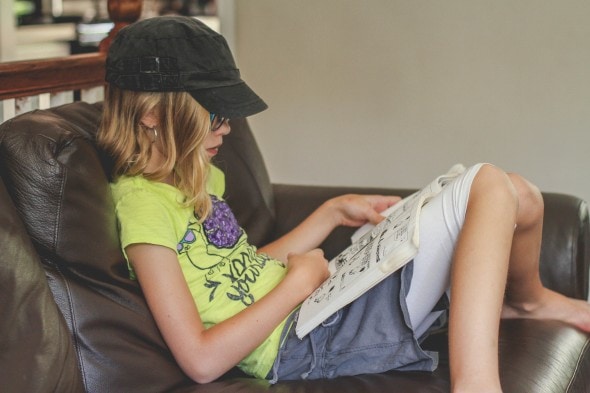 That white pair of leggings is from Old Navy. They were a preschool size when we got them (long leggings), and Sonia just keeps wearing wearing them as shorter and shorter leggings.   I'm pretty sure we've gotten our money's worth out of them by now.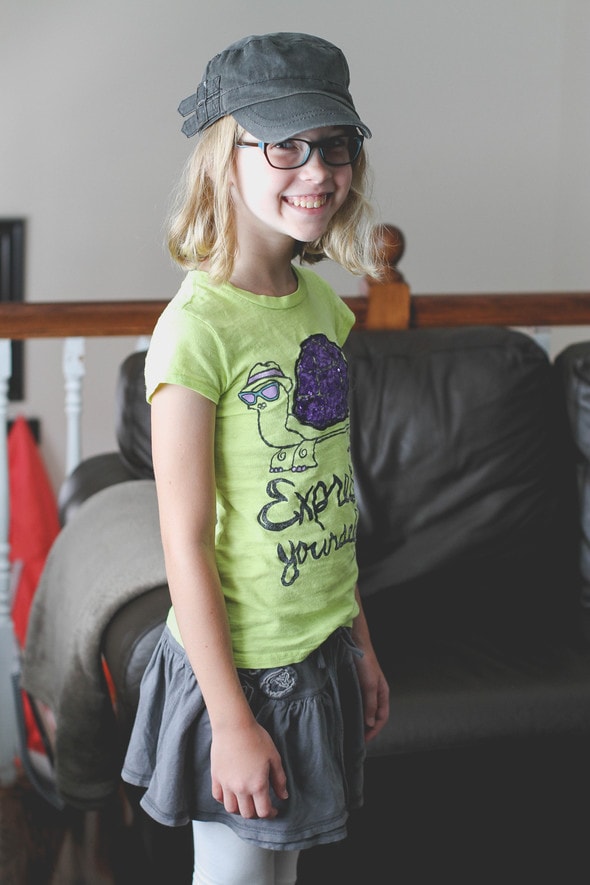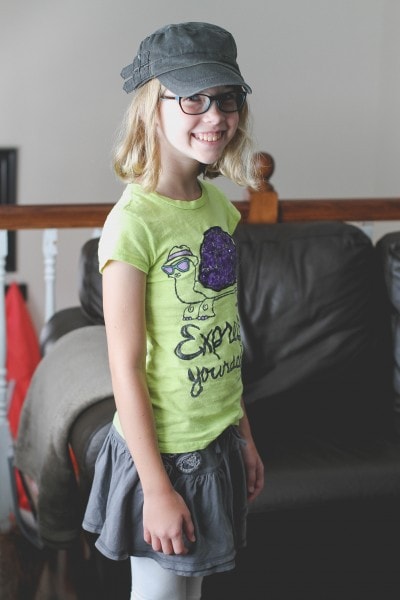 Zoe's got a skirt from Schoola just like Sonia's denim one up above.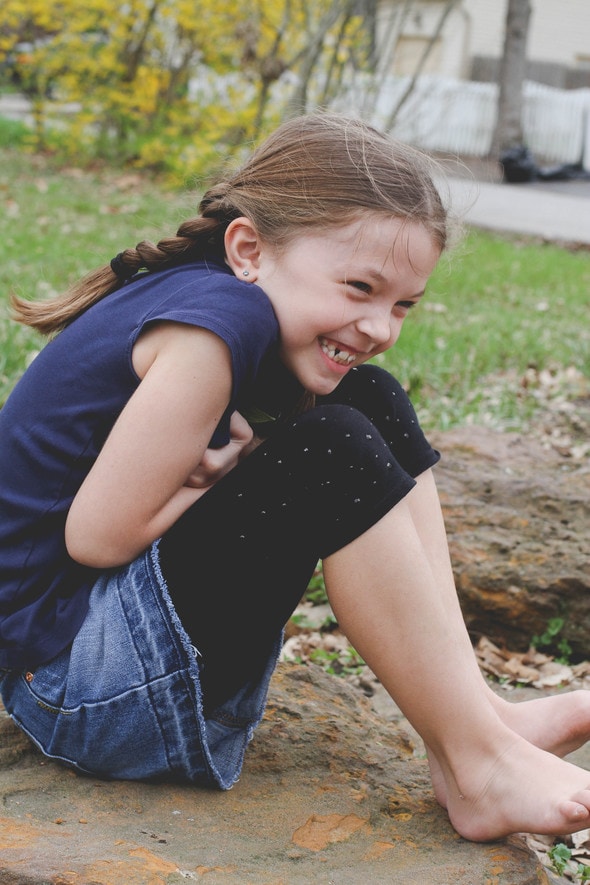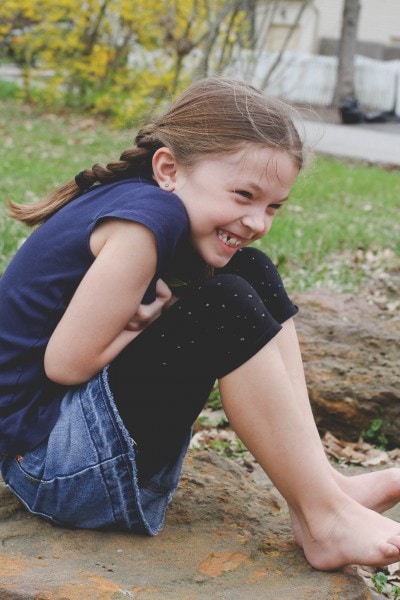 She's wearing a Schoola Gymboree shirt with hers.   Plus Target leggings.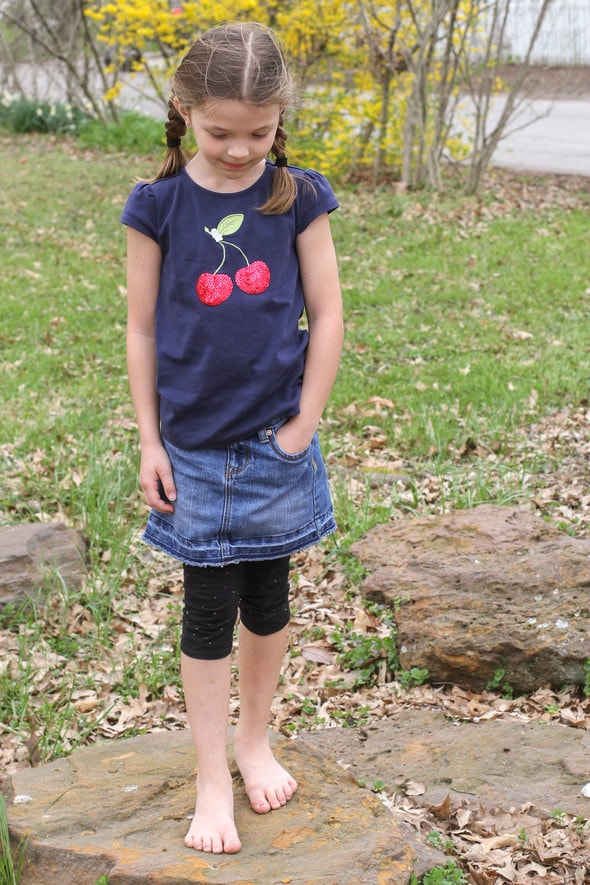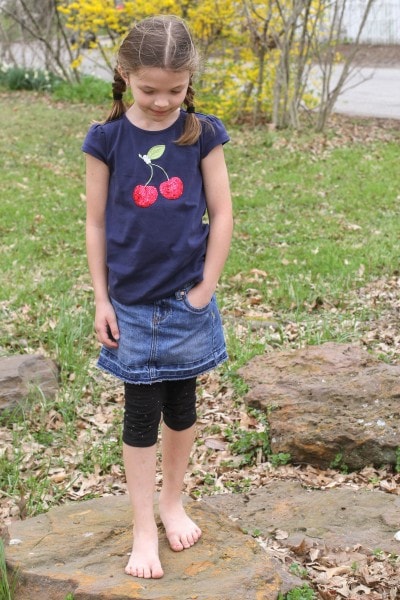 I love the sequinned Gymboree shirts I get from Schoola because each sequin is secured on all the edges.   So, none of 'em come off in the wash.   Yay!
And Gymboree from Schoola is so much more affordable than Gymboree from Gymboree.
I love this little white shirt I got from Schoola for Zoe. So classy.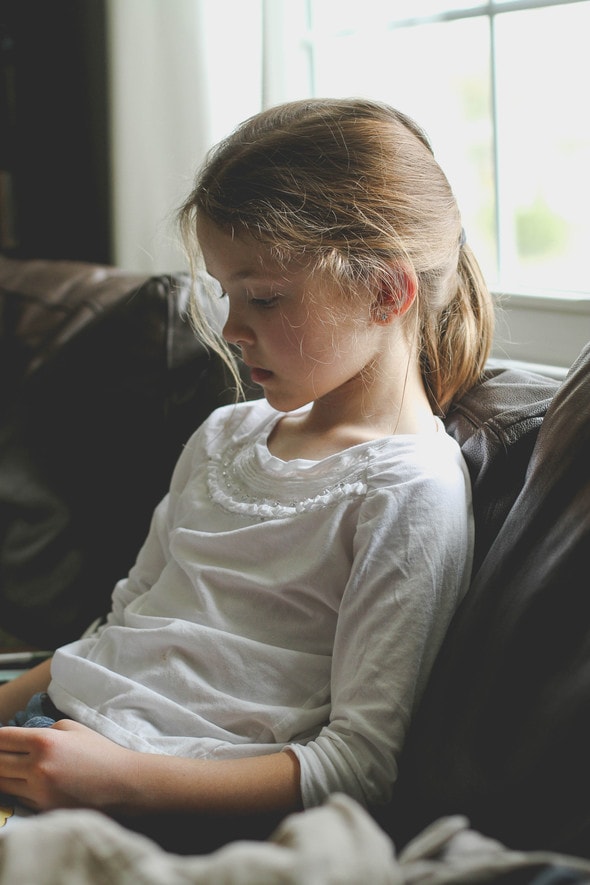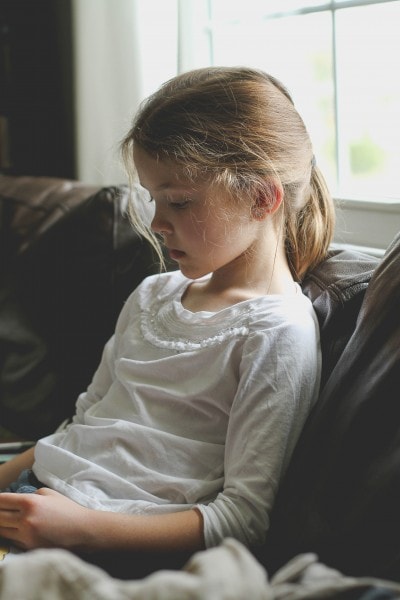 Lisey did a fabulous model pose to show off her Schoola dress.   So professional.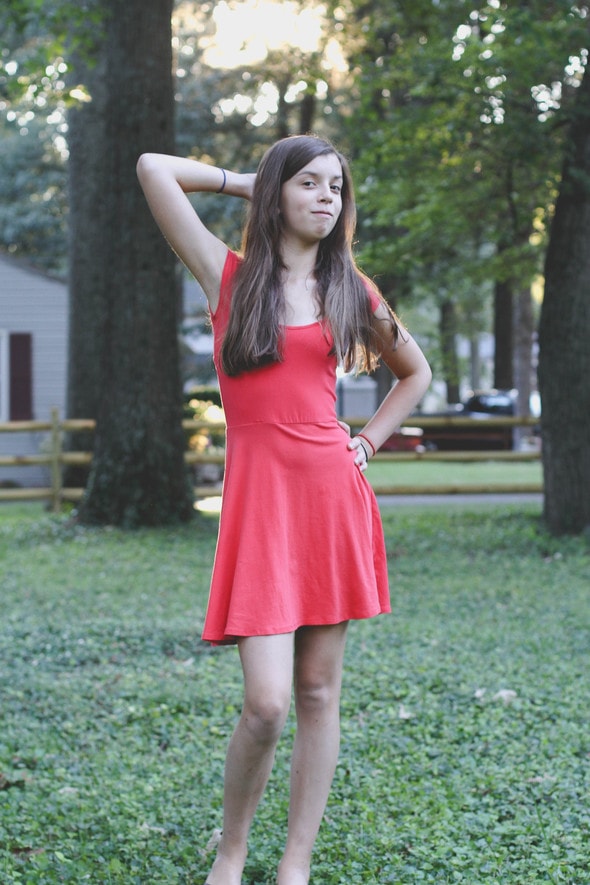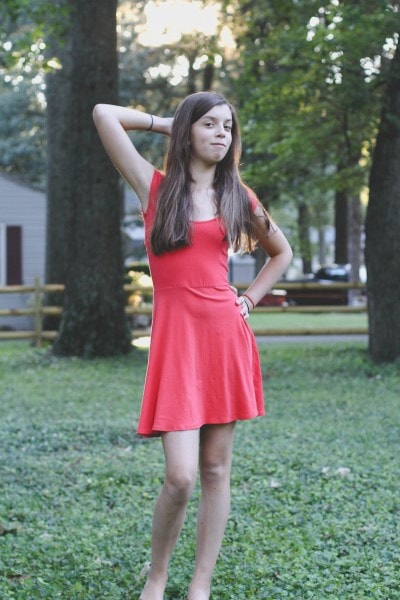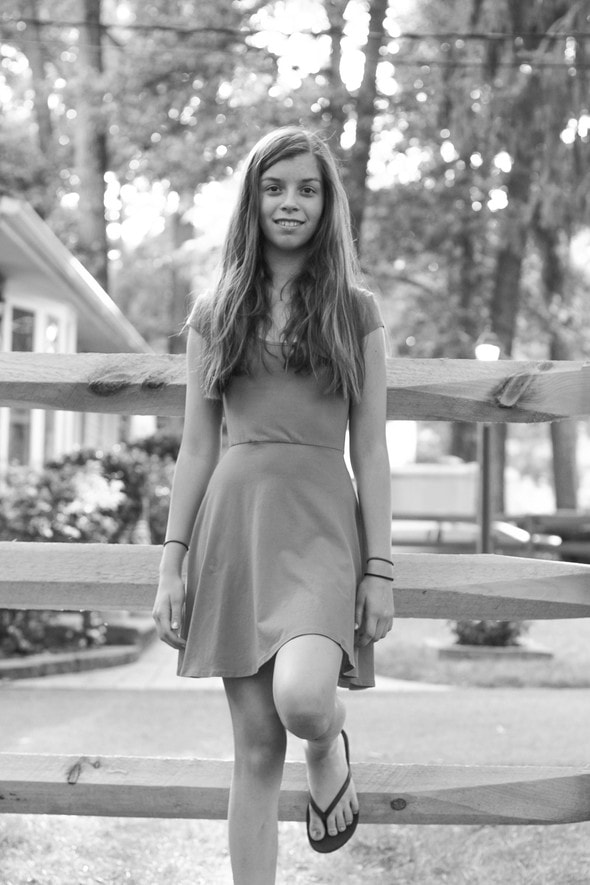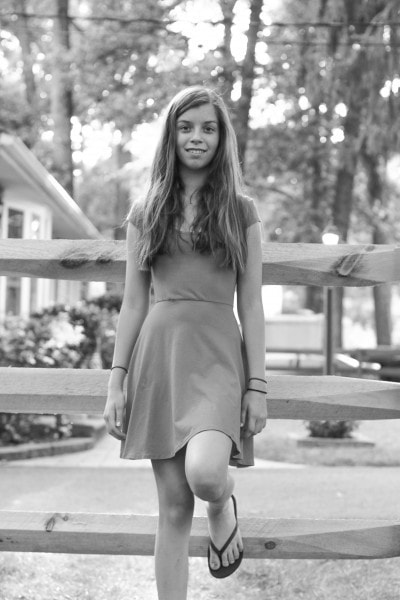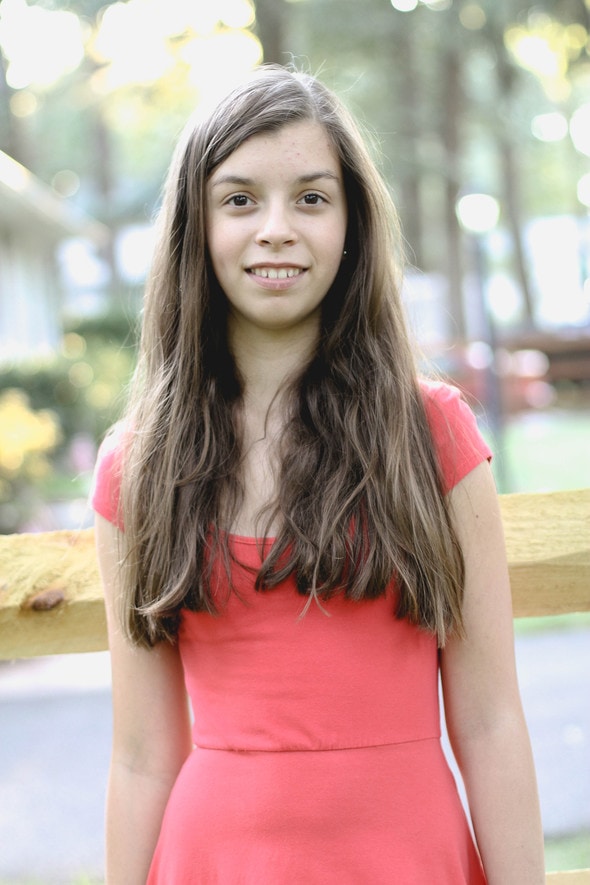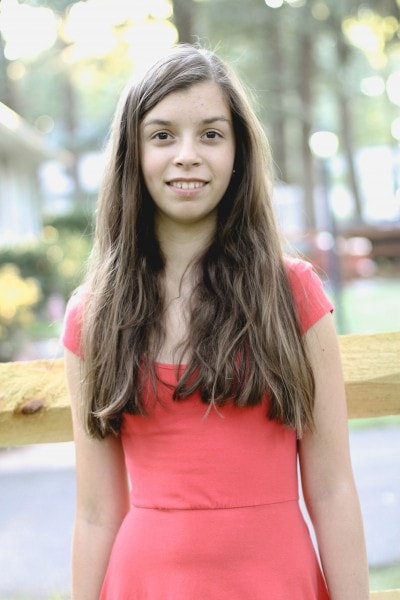 This striped skirt from Schoola has been seeing lots of wear from Sonia this summer.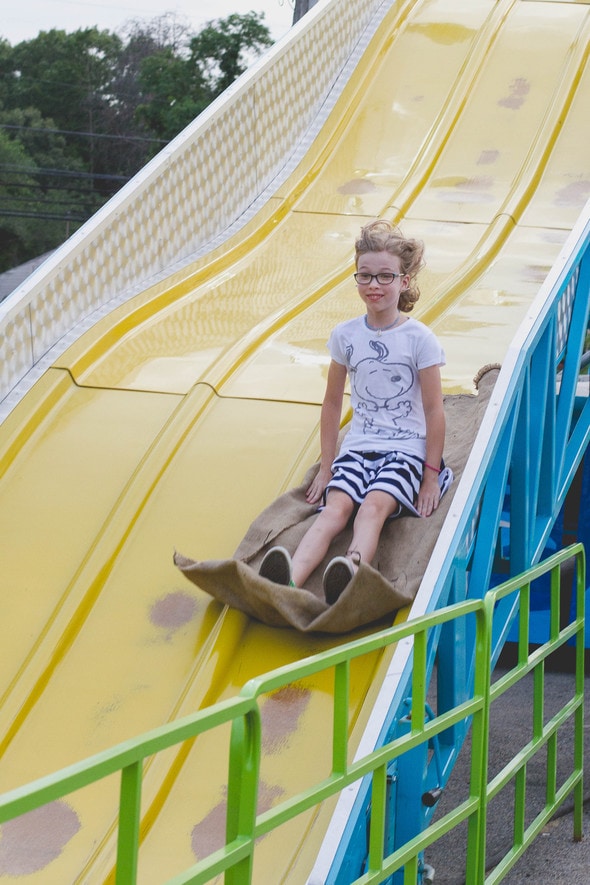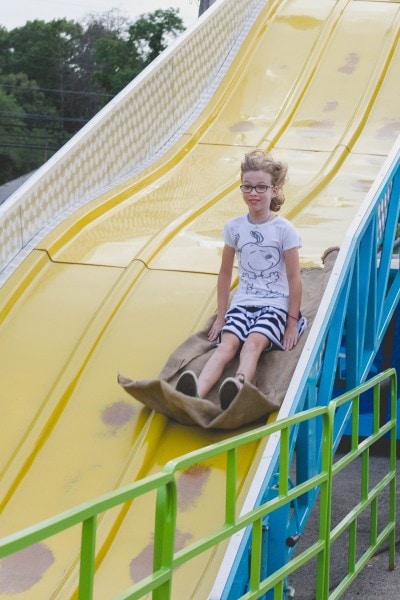 It came with some pilling issues, but I just scraped 'em off with an old razor and she's in business.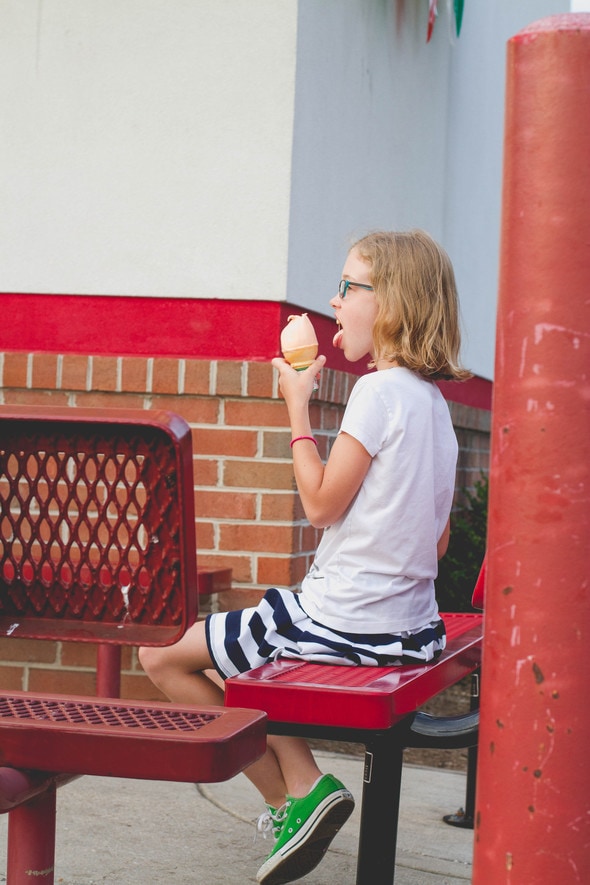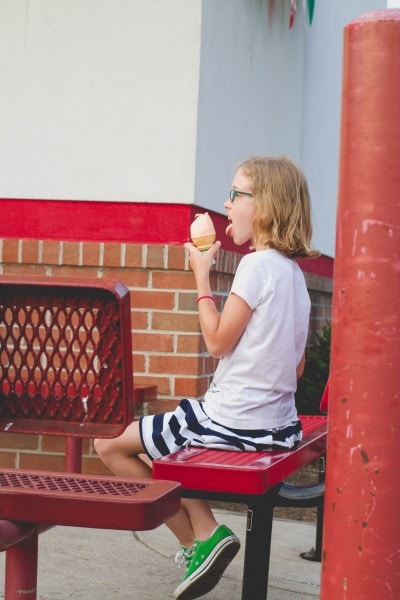 Shopping at Schoola is slightly more challenging than shopping at other online retailers, due to the vast inventory, but after having made a bunch of orders, I've figured out a few tricks to make it a little easier.
Since this post is already a bit on the long side, though, I'm gonna wait to share my tips until Wednesday, so tune in then for some ideas!
__________________________
P.S. If you're new to Schoola, you can get $15 off your order through this link.   And there's always free shipping for orders of $50 or more.
If you're not new to Schoola, just click here, make a collection (easy to do! and helps you narrow down your shopping), and you'll get $10 off.   Plus, shipping is free on orders of $50.
Schoola links are affiliate links, which help keep the lights on around here at no extra cost to you. Enthusiasm for Schoola duds is 100% authentic.