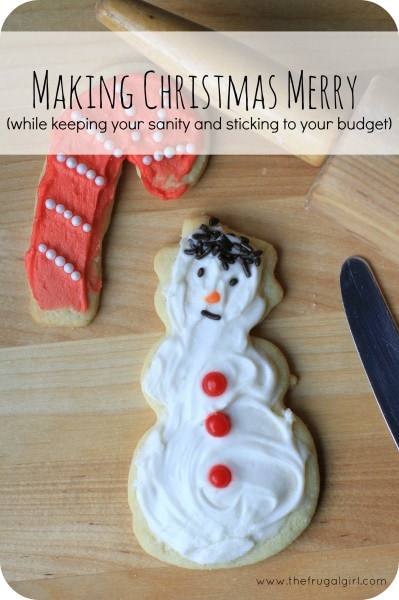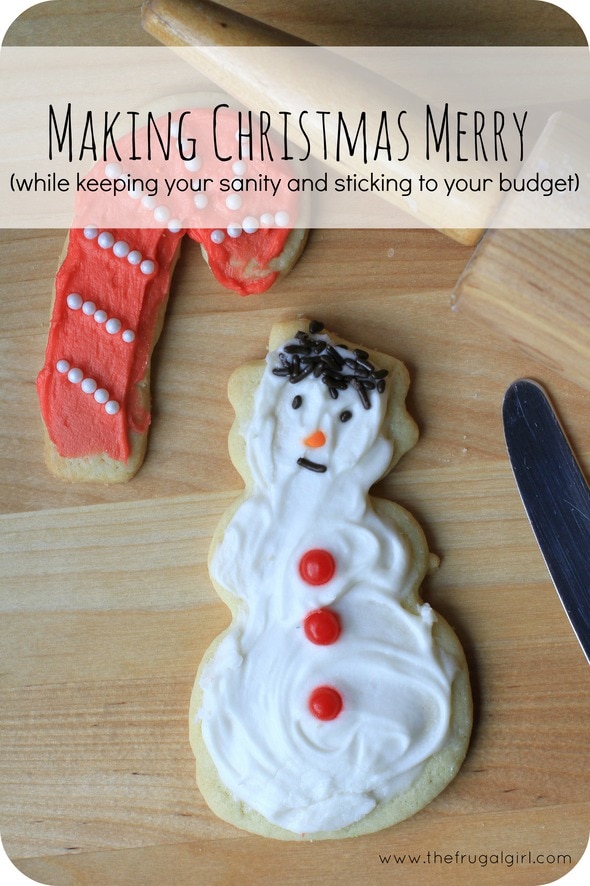 As most of you know, I've been thinking about writing a Christmas ebook for a while now. And I totally was going to do that this summer.
But it became obvious to me that this just wasn't the time of life to try writing another ebook, and I had a realization, which was that I could just write a series about Christmas instead of an ebook.
That sounded much more appealing to me. Yes, please.
So! That's what we're starting today…a series about Christmas.
What exactly about Christmas?
Well, I want to write about how to celebrate Christmas in a simple, inexpensive, but meaningful way.
Christmas tends to be a very stressful time for people (especially for women, in my experience), and this makes me sad. A holiday that should be a lot of fun has somehow turned into a time of year that we dread.
We seem to spend a lot of money and time buying lots of stuff, and what we have to show for it in the end are lots of not-good feelings.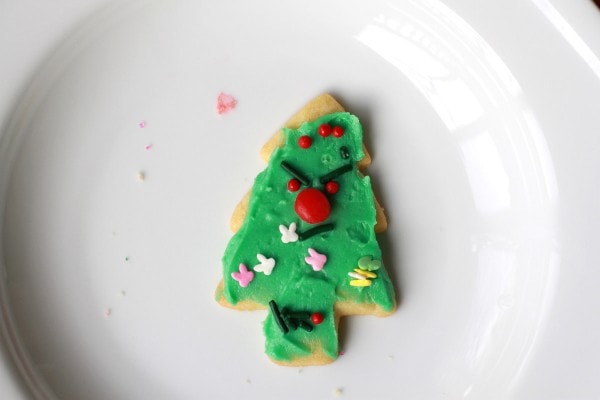 And that seems like a terrible bargain to me.
Even if we don't spend a lot of money, we do still seem to get pretty darn stressed out about this holiday.
So, during the series, I want to share about how to pare down, simplify, and reduce our stress during the holidays. I'll share some practical ideas as well as some thoughts about changing your perspective and your expectations.
I haven't arrived, so to speak, when it comes to keeping Christmas simple and stress-free. But the ideas I'm going to share with you are the things that help me when I struggle with this season, and I hope they help you as well.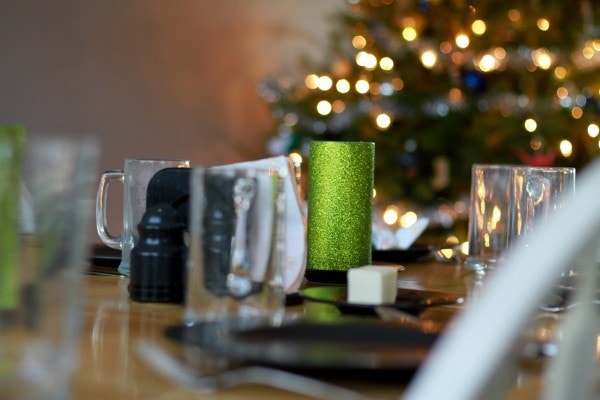 P.S. Although this series will be about Christmas specifically (since that's what I have experience in celebrating), I think that the ideas that I share will be quite applicable if you celebrate a holiday other than Christmas. There should be something for everyone.