Not everyone names their celery plants, but my girls do.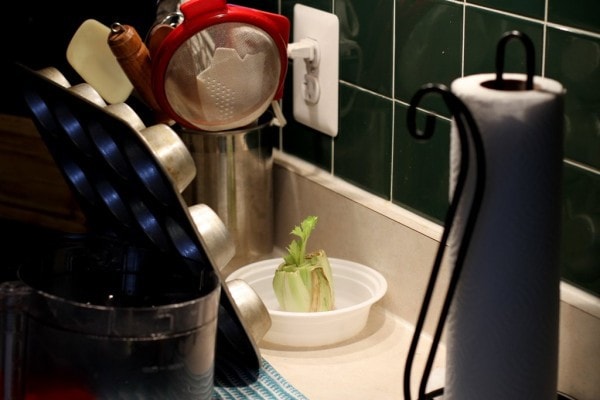 He lives in the girls' room most of the time, since theirs has the most sun, but on cloudy days, we sometimes give him a bit of flourescent light. 😉
Our last attempt at celery growing went downhill once we put the plant in dirt instead of water, but we decided to give it a try once more.
Hopefully Bob will have a long and happy life.
Until we eat him.
__________________________
Joshua's 365 post: An Origami Hedgehog